Courtney Symes - Page 5
Courtney Symes is a long-time theatre aficionado who has been writing for BroadwayWorld since 2017. She has been active in theatre and youth organizations in her community. After trying law school, she decided that a life in the arts was the way to go. In addition to theatre, Courtney enjoys music, sports, and raising San Francisco Giants fans.  
MOST POPULAR ARTICLES
LAST 30 DAYS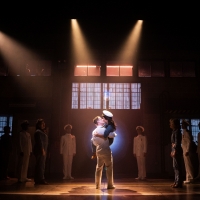 BWW Review: AN OFFICER AND A GENTLEMAN Lifts Us Up at Broadway Sacramento
Posted: Nov. 4, 2021


LAST 365 DAYS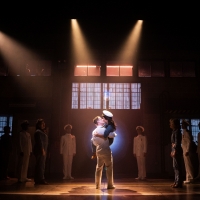 BWW Review: AN OFFICER AND A GENTLEMAN Lifts Us Up at Broadway Sacramento
Posted: Nov. 4, 2021


BWW Review: HAMILTON Brings Theatre Back to Broadway Sacramento
Posted: Sep. 19, 2021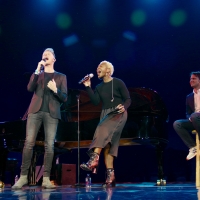 BWW Feature: JUNIOR THEATER FESTIVAL'S Online Extravaganza Unites Young Artists
Posted: Jan. 25, 2021


BWW Review: GLORIA: A LIFE Kicks Off a New Season at Sacramento Theatre Company
Posted: Oct. 14, 2021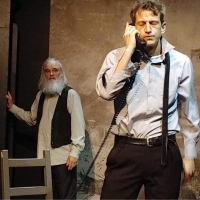 BWW Review: GONE BUT NOT FORGOTTEN Streaming from the Ooley Theatre
Posted: Mar. 27, 2021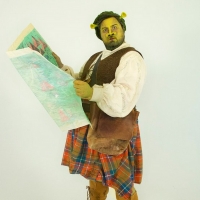 BWW Interview: Sierra Rep's Jerry Lee Says They are Back and Better Than Ever
Posted: Aug. 23, 2021


BWW Review: A CHRISTMAS CAROL Returns to Sacramento Theatre Company

December 5, 2017

During the holiday season, many people flock to church to find solace, seek forgiveness, practice introspection, and soak up lessons on how to live their lives. Something about this time of year encourages all of us to examine how we have conducted ourselves the previous 11 months. Theatre has been my church for a long time now, and luckily The Sacramento Theatre Company is there to give me periodic reminders of the values that are important to keep close.
---
BWW Review: THE BOXED UP BINGE Delivered Laughs at Capital Stage

November 8, 2017

There is a new standard for musical theatre in town, and it has been set by composer David Taylor-Gomes. His original work was showcased in a one-night-only concert entitled, The Boxed Up Binge , featuring songs and snippets from his larger project, Boxed Up the Musical.
---
BWW Review: KINGS OF AMERICA Premieres at Sacramento Theatre Company

November 6, 2017

Sacramento Theatre Company is a regional treasure, unique in the fact that they support and develop local talent. Each season they produce an original work by an area artist. Their 2017-18 season theme of Fate, Fantasy and Forgiveness currently features a play by Sacramento native Ryan Patrick Nill entitled Kings of America.
---
BWW Review: BEAUTIFUL-THE CAROLE KING MUSICAL is Some Kind of Wonderful at California Musical Theatre

November 3, 2017

Beautiful-The Carole King Musical is more than a jukebox musical. It's a very personal glimpse into the life of a woman who shaped American music. It's a story of sanguinity, heartbreak, and redemption. Carole King's tale is touching and empowering and will resonate with anyone who has ever had their heart broken.
---
BWW Review: THE DIARY OF ANNE FRANK Brings a Lesson of Hope to Sacramento Theatre Company

October 1, 2017

Director Casey McClellan again brings a World War II era piece to the Sacramento Theatre Company and makes it relevant to what we are experiencing today. Like last season's The Glass Menagerie, The Diary of Anne Frank deals with the human emotions brought on by betrayal, loss, and, ultimately, hope.
---
BWW Review: Hallelujah! SISTER ACT comes to California Music Circus

August 23, 2017

Dancing, singing, bad-guy-catching nuns? You can't go wrong with that combination! Based on the 1992 movie starring Whoopi Goldberg, Sister Act the musical is a feel-good, rousing testament to the power of sisterhood set in 70's funk, soul and disco.
---
THE BOY FRIEND at California Stage Theatre - The End of an Era with Sacramento Icon Ron Cisneros

August 1, 2017

The Sacramento children's theatre community is going to have some big shoes to fill next summer. For the past 32 years kids have flocked to the Pied Piper of junior musical theatre, Ron Cisneros. Watching him with "his kids", as he calls them, it's no wonder that he has put on a successful summer program since 1985. He alternates between big hugs, stern affection, and an intense dedication to the craft that has made him a Sacramento icon. Unfortunately, this is the last summer of children's workshops for Cisneros Studio of Dance.
---
BWW Feature: MASTER CLASS WITH RORY O'MALLEY at Young Actors' Theatre Camp

May 2, 2017

Last weekend, in the intimate San Francisco Playhouse, about 100 students had the privilege of attending a Master Class put on by the Young Actors' Theatre Camp (YATC). The featured artist was Rory O'Malley, who is currently in San Francisco playing King George III in the national tour of Hamilton.
---
BWW Review: Intrepid Theatre Lab Debuts in Sacramento with COCK

May 1, 2017

Intrepid Theatre Lab, comprised of artistic director Casey McClellan and producer Greg Foro, made its Sacramento debut with Cock, a play by Mike Bartlett. Double entendres aside, this is a play that is not actually about cock (ok, maybe a little), but rather about being labeled and put into a box. It examines what happens to one man whose ideas about himself change and he no longer knows who he is.
---
BWW Feature: Runaway Stage Productions Welcomes the Community to their Future Home in West Sacramento

April 24, 2017

Runaway Stage Productions is on the move!  They have secured funding to begin construction on their new 250-seat theatre in West Sacramento.  According to producing director Bob Baxter, the schematic drawings are complete and they are now in the process of obtaining approval from the city and finalizing various permits.  
---
BWW Review: THE DONNER PARTY, A NEW AMERICAN MUSICAL, Premieres at Sacramento Theatre Company

April 23, 2017

Growing up in Northern California, it is impossible not to hear about the Donner Party, the group of 87 pioneers who tried to cross the Sierra Nevada mountains in the winter of 1846. Unfortunately, the name has become synonymous with cannibalism. After being trapped in an early winter storm at Truckee (now Donner) Lake, members of the party were forced to eat their dead in order to survive. In the horror that the imagery generates, it is difficult to remember that these were very real, living, breathing people who had dreams of providing a better life for themselves and their families. The Donner Party, A New American Musical, tells the story of 16 of those pioneers. Commissioned by Sacramento Theatre Company and written by Margaret Rose with music by Eric Rockwell, this is the musical's world premiere right here in Sacramento.
---
BWW Interview: Ben Vereen of STEPPIN' OUT LIVE WITH BEN VEREEN at Stockton Symphony

April 24, 2017

When an icon is as approachable, affable and humble as Ben Vereen is, it is easy to see why he has been so successful. The winner of a Tony Award and Drama Desk Award for his role in Pippin, Vereen is, at the age of 70, showing no signs of slowing down. Luckily for us, he is bringing his energy and talent to our area to perform with the Stockton Symphony on May 6 and 7.
---
BWW Review: Sacramento Will Always Love THE BODYGUARD

April 19, 2017

How does a musical do justice to the late Whitney Houston? By casting Grammy Award-nominated Deborah Cox in the role originated by Houston. The Bodyguard the Musical is based off of the 1992 film, which starred Houston and Kevin Costner. It ran in London's West End from December 2012-August 2014 and the North American tour began in November 2016.
---
BWW Review: THE GLASS MENAGERIE Draws Audiences in at Sacramento Theatre Company

March 27, 2017

Tennessee Williams' memory play, The Glass Menagerie, was a timely choice for Sacramento Theatre Company to revive this season. In today's political climate fraught with worry, the average American can relate to Tom Wingfield, who is living in a country on the precipice of war and trying to provide for his mother and sister while putting his own wanderlust on hold.
---