Courtney Symes - Page 2
Courtney Symes is a long-time theatre aficionado who has been writing for BroadwayWorld since 2017. She has been active in theatre and youth organizations in her community. After trying law school, she decided that a life in the arts was the way to go. In addition to theatre, Courtney enjoys music, sports, and raising San Francisco Giants fans.  
MOST POPULAR ARTICLES
LAST 30 DAYS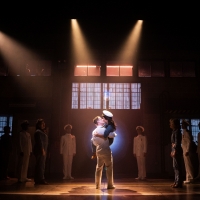 BWW Review: AN OFFICER AND A GENTLEMAN Lifts Us Up at Broadway Sacramento
Posted: Nov. 4, 2021


LAST 365 DAYS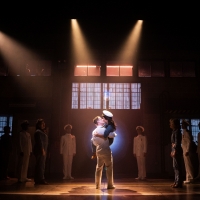 BWW Review: AN OFFICER AND A GENTLEMAN Lifts Us Up at Broadway Sacramento
Posted: Nov. 4, 2021


BWW Review: HAMILTON Brings Theatre Back to Broadway Sacramento
Posted: Sep. 19, 2021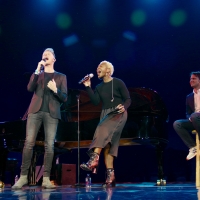 BWW Feature: JUNIOR THEATER FESTIVAL'S Online Extravaganza Unites Young Artists
Posted: Jan. 25, 2021


BWW Review: GLORIA: A LIFE Kicks Off a New Season at Sacramento Theatre Company
Posted: Oct. 14, 2021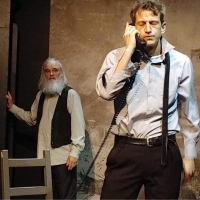 BWW Review: GONE BUT NOT FORGOTTEN Streaming from the Ooley Theatre
Posted: Mar. 27, 2021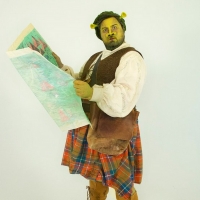 BWW Interview: Sierra Rep's Jerry Lee Says They are Back and Better Than Ever
Posted: Aug. 23, 2021


BWW Review: IRISH CHRISTMAS IN AMERICA Brings the Christmas Spirit and the Jameson to The Sofia

December 26, 2019

Now that Christmas is over, we have only 364 days to wait until next year's festivities! Even less than that to begin thinking about attending all of the holiday activities that contribute to making the season so special. I will definitely be starting a new tradition of seeing the show, Irish Christmas in America, after experiencing it at The Sofia last weekend. I am hoping that we are gifted with another tour in the area in 2020.
---
BWW Interview: Oisin Mac Diarmada of IRISH CHRISTMAS IN AMERICA Talks About Fiddles, Country Music, and Ancient Burial Grounds

December 17, 2019

Christmas is a time that evokes many different feelings. For some, like me, the stress of finding the perfect gifts is balanced with the coziness of having everyone at home enjoying our family traditions. Warm fires, hot cocoa, maybe seeing a production of The Nutcracker or A Christmas Carol, and enjoying the company of those we don't see but a few times a year. Of course, I am always open to exploring new traditions and this year I am particularly excited to experience the lauded Irish Christmas in America. It was started in 2005 by popular Sligo fiddler Oisin Mac Diarmada and boasts talented musicians, singers, and dancers Niamh Farrell, Seamus Begley, Samantha Harvey, Sean Gavin, and Grainne Hambly. Broadway World Sacramento spoke to Mac Diarmada about his whirlwind annual tour, Irish traditions, and how the upcoming show in Sacramento falls on a very special day. Nollaig Shona dhaoibh! Merry Christmas to you!
---
BWW Review: A CHRISTMAS CAROL Brings the Magic of the Season to Sacramento Theatre Company

December 11, 2019

One of my favorite holiday traditions is going to the theatre to see shows that celebrate the magic of the season. For the past three years, I've been fortunate enough to experience that with the Sacramento Theatre Company (STC) and their unique production of A Christmas Carol. This adaptation was written over 30 years ago for STC by Richard Hellesen and David DeBerry and still delights with its festive music and timeless message from Charles Dickens.
---
BWW Review: DEATHTRAP Brings Thrills and Chills to Sacramento Theatre Company

November 12, 2019

Deathtrap, the longest-running comedy/thriller on Broadway, brings tantalizing twists and shocking turns to Sacramento Theatre Company (STC) this month. This 1978 play-within-a-play by Ira Levin (Rosemary's Baby, The Stepford Wives) was nominated for four Tony Awards, including Best Play. Directed by STC's Executive Producing Director, Michael Laun, Deathtrap is a deliciously suspenseful whodunit and being entertained in the cozy Pollock Theatre is a perfect way to spend a chilly fall evening.
---
BWW Interview: CALL YOUR FRIENDS! Sam C. Jones Performs His New Hit and More at The Brickhouse Art Gallery

November 11, 2019

Who would guess that what has been described as a sleepy little cowtown is actually a hotbed of young musical talent? The latest to join Sacramento's rank of up-and-coming people-to-watch is Sam C. Jones, a transplant from Virginia who landed on the west coast in 2016 and has quickly made a name for himself in the world of local professional theatre. He has recently returned to his passion of songwriting and will be releasing an album of original work later this winter. Broadway World Sacramento spoke to Sam about the King, country music, and what gets his creative juices flowing.
---
BWW Review: Ralphie Rides to the Rescue in A CHRISTMAS STORY, THE MUSICAL at Broadway On Tour

November 10, 2019

a?oeYou'll shoot your eye out, kid!a?? can mean one thing and one thing only. A Christmas Story, the Musical is on the first stop of its holiday tour here in Sacramento. Based on the 1983 movie, the musical boasts songs by Benj Pasek and Justin Paul, the duo responsible for Dear Evan Hansen and La La Land. This season, viewers are in for an extra treat as the Community Center Theatre undergoes its massive renovation. Broadway on Tour shows are being performed in the beautiful, historic Memorial Auditorium, which has itself just undergone updates, including acoustical improvements that have made the venue a contender in quality.
---
BWW Interview: John Tesh Opens Up About Criminal Behavior, Fast Breaks, and His SONGS & STORIES FROM THE GRAND PIANO Tour at the Harris Center

October 11, 2019

Dynamic is the word that comes to mind when speaking with John Tesh. His passion for his life, family, and career come across clearly in his instantly recognizable made-for-performing voice. Tesh was a staple in the 1980s on the popular television show, a?oeEntertainment Tonight.a?? Sports fans know him from broadcasting the Tour de France, Olympics, and other events. Still others follow his musical career, which boasts wins for six Emmys, two Grammy nominations, and three gold records. Tesh is bringing his unique performance to the Harris Center on December 5 with his a?oeSongs & Stories from the Grand Pianoa?? tour which, based on reviews, promises to be a night to remember. Broadway World spoke to him about his upcoming show, his cancer battle, and much more!
---
BWW Review: Jane Austen's NORTHANGER ABBEY Opens the 75th Season at Sacramento Theatre Company

October 8, 2019

What better way to kick off the fall season and Sacramento Theatre Company's (STC) 75th season than with a satirical homage to Gothic romance? Jane Austen's first completed novel, Northanger Abbey, is the much-anticipated opener of this season of Decades, Divas, and Diamonds. Local playwright and actress, Carissa Meagher, has adapted this book especially for the STC stage and even cleverly included a role for Jane Austen, herself.
---
BWW Feature: RANKED, A NEW MUSICAL Revs Up Its Push to New York With the UC Davis Ground And Field Theatre Festival

September 26, 2019

Ranked, A New Musical is backa??and it's better than ever. You might recall that the premiere of this show about buying grades eerily coincided with breaking news of the college admissions scandal. The story's creators, Kyle Holmes and David Taylor Gomes, wanted to highlight the enormous pressure that students today were under. They spoke to their drama students at Granite Bay High School and came up with Ranked, which quickly garnered critical acclaim from both local and national outlets.
---
BWW Review: COMEDY OF ERRORS Closes the Season at Davis Shakespeare Festival

September 25, 2019

Davis Shakespeare Festival (DSF) is closing out their 2019 season with Comedy of Errors, one of Shakespeare's earliest and shortest works. This adaptation was born of a project by the Oregon Shakespeare Festival called Play On Shakespeare in which playwrights are challenged with making the Bard's works relatable to a wider audience by modernizing the language and adding their own flair. Playwright Christina Anderson has succeeded in bringing a fresh and vital version of this work to life and the artists at DSF have personalized it more by introducing some gender switching in a funky 70s setting.
---
BWW Review: IN THE HEIGHTS Ends the Summer on a High at Broadway At Music Circus

August 22, 2019

In the Heights, Lin-Manuel Miranda's love letter to the New York neighborhood in which he grew up, is finally at Broadway at Music Circus after a summer of anticipation. The first draft was written in 1999, when he was a sophomore at Wesleyan University. After being accepted by the student theatre company, it was seen by four people who decided it was worth a further look-one of them being Thomas Kail, who went on to direct both In the Heights and Hamilton. After opening on Broadway in 2008, In the Heights took home four Tony Awards out of thirteen nominations and solidified Miranda's place on Broadway.
---
BWW Interview: Doreen Montalvo of IN THE HEIGHTS Talks About Progress in Theatre, Latin Communities, and Performing in the Round

August 17, 2019

In the Heights-it's the show that brought Lin-Manuel Miranda fame, before Hamilton catapulted him into the stratosphere of Broadway legends. In 2008, In the Heights was nominated for thirteen Tony Awards and won four, including Best Musical. Broadway at Music Circus has gathered a cast that combines years of experience in this show, from Broadway to Westport to the national tour. Doreen Montalvo, who is playing Camila in this production, was with the show from 2002-2011 in a variety of roles. As an indisputable Washington Heights expert, she was the natural choice to interview about the show that Sacramento has been waiting to see.
---
BWW Review: Ease On Down the Road to See THE WIZ at Broadway at Music Circus!

August 7, 2019

Wizard of Oz lovers can rejoice, for The Wiz has arrived! Take the original, add soul and catchy dance numbers, pepper it with one-liners, and you have a version that makes the whole family happy. The Wiz was created to give a voice to the urban African-American and the song styles reflect that with nods to R&B, gospel, and jazz. The effort was so successful that, in its opening year, it won 7 Tony Awards, including Best Musical.
---
BWW Review: GUYS AND DOLLS is a Winner at Broadway At Music Circus

July 24, 2019

The classics are my favorite, and Broadway at Music Circus' fresh take on Guys and Dolls is no exception. When it opened on Broadway in 1950, it won five Tony Awards, including Best Musical. With three more Broadway revivals, it has cemented itself as a staple of American musicals. It is based on the short stories of Damon Runyon, an American author and reporter who favored tales about the seedier happenings of Broadway.
---
BWW Interview: Lynne Wintersteller of THE DROWSY CHAPERONE Talks About Her Favorite Roles at Broadway at Music Circus, Iconic T.V. Shows, Staying Positive, and More!

July 5, 2019

When it opened on Broadway in 2006, The Drowsy Chaperone boasted an all-star cast and garnered five Tony Awards, including Best Book of a Musical and Best Original Score. You can expect that same quality in Broadway at Music Circus' third production of the summer, with Lynne Wintersteller returning to Sacramento in the title role. Lynne was last seen here in 2017 as Dolly Levi in Hello, Dolly! and as Mother Superior in Sister Act, where she solidified her place as Music Circus royalty and left audiences anticipating her return. We are now lucky enough to witness that event and Lynne was generous enough to speak with Broadway World Sacramento about her newest role and what we can expect from her in the future.
---
BWW Review: A GENTLEMAN'S GUIDE TO LOVE AND MURDER Slays Audiences at the 10th Annual Davis Shakespeare Festival

July 2, 2019

Move over, Sweeney Todd. There's a new serial killer in town by the name of Monty Navarro. Yet, you need not fear if you aren't a D'Ysquith (yes, that's pronounced die-squith). A Gentleman's Guide to Love and Murder is based on the 1907 novel Israel Rank: The Autobiography of a Criminal by Roy Horniman. It opened on Broadway in 2013 and won four Tony Awards, including Best Musical. Now, the Davis Shakespeare Festival (DSF) has delivered it to us as a thrilling, hilarious, and captivating summer treat.
---
BWW Review: We Cain't Say No to OKLAHOMA! at Broadway At Music Circus

June 26, 2019

Oklahoma!, Rodgers and Hammerstein's first collaboration, is a cornerstone of American theatre. According to The New York Times, it 'changed the course of the Broadway musical.' Groundbreaking in its day of conception, it continues to resonate with audiences of all ages for its timeless music, strong characters, and sharp humor.
---
BWW Interview: Ryan Vasquez on Oklahoma!, Aaron Burr, and Bay Area Sports

June 25, 2019

The much-anticipated run of Rodgers and Hammerstein's Oklahoma! at Broadway at Music Circus is finally here and brings with it some serious star power. Ryan Vasquez is taking a short break from starring in Hamilton on Broadway to join us in Sacramento as Curly. He is the only person to have played five of the principal roles in Hamilton (Alexander Hamilton, Aaron Burr, George Washington, Marquis de LafayetteThomas Jefferson, and Hercules MulliganJames Madison). Vasquez spoke to Broadway World Sacramento about his roles on Broadway, his new single, and more.
---
BWW Review: SHREK Kicks Off The 69th Season of Broadway At Music Circus

June 12, 2019

As parents, we try to instill in our children the idea that it is what's inside a person that counts. Shrek the Musical is certainly an apropos vessel in which to deliver this message when its green, bulbous-nosed, full-of-gas star is a sensitive and clever romantic wrapped up in a gloriously hideous package. Shrek is one of the musicals that have made the successful transition from film to stage. Its Broadway opening in 2008 garnered both Tony and Drama Desk Awards. Its themes of inclusivity, pride, and resilience resonate across all ages and backgrounds, making it a story that withstands the test of time.
---
BWW Interview: Jennifer Leigh Warren Talks About Her Success, Famous Puppets, and What Makes Broadway At Music Circus So Special

June 9, 2019

Summer can officially begin in Sacramento! Broadway at Music Circus kicks off its new season on June 11 with Shrek the Musical. Shrek brings something for the entire family to enjoy and is the perfect accompaniment to PRIDE month with its message of inclusion. As one of the Fairytale Creatures says, 'It's time to stop the hiding. It's time to stand up tall.' Jennifer Leigh Warren, who plays Dragon, wholeheartedly agrees. She was last seen in multiple roles on television in 'Rent Live!' in January. She spoke to Broadway World Sacramento about the importance of the show, her role as a lonely puppet, and her impressive career.
---