Courtney Symes
Courtney Symes is a long-time theatre aficionado who has been writing for BroadwayWorld since 2017. She has been active in theatre and youth organizations in her community. After trying law school, she decided that a life in the arts was the way to go. In addition to theatre, Courtney enjoys music, sports, and raising San Francisco Giants fans.  
MOST POPULAR ARTICLES
LAST 30 DAYS
BWW Review: GLORIA: A LIFE Kicks Off a New Season at Sacramento Theatre Company
Posted: Oct. 14, 2021


LAST 365 DAYS
BWW Review: HAMILTON Brings Theatre Back to Broadway Sacramento
Posted: Sep. 19, 2021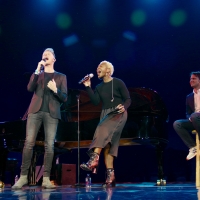 BWW Feature: JUNIOR THEATER FESTIVAL'S Online Extravaganza Unites Young Artists
Posted: Jan. 25, 2021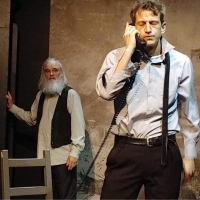 BWW Review: GONE BUT NOT FORGOTTEN Streaming from the Ooley Theatre
Posted: Mar. 27, 2021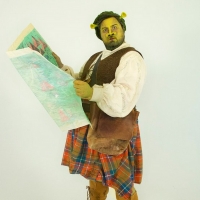 BWW Interview: Sierra Rep's Jerry Lee Says They are Back and Better Than Ever
Posted: Aug. 23, 2021


BWW Review: GLORIA: A LIFE Kicks Off a New Season at Sacramento Theatre Company
Posted: Oct. 14, 2021


BWW Review: GLORIA: A LIFE Kicks Off a New Season at Sacramento Theatre Company

October 14, 2021

After what Executive Director Michael Laun calls "the longest theatrical intermission ever on record," Sacramento Theatre Company is back with its 77th season, which is aptly entitled WHO, WHAT & WHERE.  Really, do any of us know who, what, or where we are anymore?  I do know where you should be, though, and that's at the Sacramento Theatre Company watching their regional premiere of Gloria: A Life. 
---
BWW Review: HAMILTON Brings Theatre Back to Broadway Sacramento

September 19, 2021

After a year and a half hiatus, Broadway Sacramento is back in a big way!  Their 2021 season opened on Wednesday in the newly renovated SAFE Credit Union Performing Arts Center with the most revered piece of theatre in recent memory-Hamilton. Patrons were treated to a beautifully redesigned venue that includes updated sound and seating.  Broadway World was able to experience the much-anticipated opening and it was just as magical as a post-pandemic return should be! 
---
BWW Interview: Sierra Rep's Jerry Lee Says They are Back and Better Than Ever

August 23, 2021

In the Sierra foothills are a cluster of quaint towns full of Gold Rush history.  Two of these, East Sonora and Columbia, house the venues that make up Sierra Repertory Theatre (Sierra Rep).  Main stage shows, cabarets, and youth workshops can be seen in the original East Sonora Theatre and in the Historic Fallon House Theatre in Columbia State Historic Park.  Lucky for us, they are back to making history beginning in September with their new, in-person season!  Broadway World spoke with Jerry Lee, Associate Artistic Director (and Shrek himself!), about what we can look forward to at Sierra Rep.  
---
BWW Review: GONE BUT NOT FORGOTTEN Streaming from the Ooley Theatre

March 27, 2021

When I started writing for BroadwayWorld, never did I think that I would be an audience of one.  Then 2020 happened and here I am, the lone spectator, reviewing a one-act play-the first live performance I've seen in over a year.  Maybe fittingly, it is a play about death.  More specifically, it's about coming to terms with the feelings that arise from unresolved issues we have with those about to transition. I'm sure most of us have thought about death a great deal over the past year.  Have we, though, thought about exploring our relationships in order to reach a place where we are at peace should the unthinkable happen?  
---
BWW Feature: JUNIOR THEATER FESTIVAL'S Online Extravaganza Unites Young Artists

January 25, 2021

Around this time last year, thousands of students flocked to the round at Music Circus for a weekend of singing, dancing, encouragement, and camaraderie.  The Junior Theater Festival West (JTF) drew in groups from places as far away as the U.K. and South Korea.  This year, during the weekend of January 15-17, the venue was much different but the sentiment was the same.  Theatre groups from all over the globe participated in a virtual JTF that highlighted all of the magic that makes JTF such an unforgettable experience.  
---
BWW Interview: The Jungle Talks About the Labors of Love, the Seattle Music Scene, and His New EP, INFERNO

April 17, 2020

Back in Sacramento and ready to enter the California music scene is Troy Jagan, better known as The Jungle. His sound is an appealing mix of jazz, funk, r&b, and pop music complemented by a falsetto that brings to mind a young Michael Jackson. BroadwayWorld Sacramento spoke to The Jungle about his return home and the upcoming release of his new EP, Inferno, on April 17.
---
BWW Review: The First National Tour of A BRONX TALE Comes to Broadway Sacramento

March 4, 2020

Growing up unscathed in the Bronx in the 1960s was not easy. Young men had to deal with racial tensions as well as violent crime. Academy Award-nominated actor Chazz Palminteri somehow made it out successfully and, in 1989, wrote a one-man play chronicling his experiences. It did so well that Robert DeNiro bought the rights and made his directorial debut with the 1993 film that also starred Palminteri. After a ten-year development process, Palminteri's story, A Bronx Tale, was made into a musical and opened on Broadway in 2016. A dream team of creatives created a show that boasts music by Alan Menken (The Little Mermaid, Beauty and the Beast), lyrics by Glenn Slater (The Little Mermaid, Sister Act), co-direction by Jerry Zaks (Guys and Dolls, Sister Act), and choreography by Sergio Trujillo (The Addams Family, Jersey Boys, Ain't Too Proud).
---
BWW Review: Nothing is Rotten in Sacramento Theatre Company's HAMLET

March 2, 2020

It is said that Shakespeare's Hamlet is being performed every minute somewhere in the world. Now, you can see it at the Sacramento Theatre Company (STC). BroadwayWorld Award-winning director Casey McClellan teams up with Greg Foro to create a modern-day version of the play that focuses on the intricacies of the family unit and revenge.
---
BWW Interview: Jeff Brooks of A BRONX TALE Talks About His Mafia Roles, Racial Tensions, and Why Everyone Loves Gaston

March 1, 2020

America's obsession with the Mafia began long ago, after the Great Depression plunged many into poverty and the world saw how the a?oefamilya?? took care of its own. Popular movies like a?oeThe Godfathera?? and a?oeScarfacea?? further solidified our collective fascination with all things mob-related. In 1989, a little-known actor named Chazz Palminteri introduced his one-man play about his own experience with a Mafia boss in the Bronx. Many years later, that play blossomed into a movie and then a musical on Broadway and, now, a national tour that stops in Sacramento beginning March 3. A Bronx Tale tells the story of young Calogero and his gangster mentor, Sonny. Jeff Brooks, who plays the role of Sonny on the tour, recently spoke with Broadway World Sacramento about racial tensions, his Mafia roles, and the beauty of an open bar.
---
BWW Interview: Kyle Holmes And David Taylor Gomes Talk About Their Album Debut and Where RANKED, A NEW MUSICAL is Going Next

February 27, 2020

You might recall that, in early 2019, a little news story broke about a certain college admissions scandal. It was something that people suspected must happen in back rooms, but confirmation was finally being brought out into the light. What you might not know was that, a year before that, a local creative duo started working on an original musical after speaking to their high school students about what problems were foremost on their minds. The students kept coming up with the same answer: the relentless pressure placed on them by peers, parents, society, and themselves to be the best-with their grades, sports, everything. Thus, Ranked, A New Musical was born. Debuting to rave reviews just weeks after the scandal was revealed, it paralleled that story and highlighted the concerns that the students confided in those two teachers, Kyle Holmes and David Taylor Gomes. Since that time, Ranked has seen extraordinary things happen and there are no signs of slowing down. As Ranked's first birthday approaches, it seems a perfect time for Holmes and Gomes to release their concept album. On February 28, Ranked will be available for everyone to hear on Spotify and Apple Music. Broadway World Sacramento recently spoke with Holmes and Gomes to hear all about their journey to a New York reading, the making of the album, and their upcoming HBO special.
---
BWW Feature: MOLLY DEVINE'S New Single 'Call Me Up' Premieres on BroadwayWorld

February 27, 2020

Southern New Zealand is known for its alternative rock roots, but songstress Molly Devine is here to shake things up a bit. Her first single since 2019's Rain in the River EP is being released on February 27. a?oeCall Me Upa?? blends Devine's ethereal sound of pop and electronic with beautiful scenery to convey the exhilarating and hopeful frenzy of new love.
---
BWW Previews: TEADA Brings Old Ireland to The Palms Playhouse

February 26, 2020

It was just this past December when Oisin Mac Diarmada charmed his way into the hearts of Northern Californians at The Sofia. His Irish Christmas in America tour sold out several cities during the North American tour, and rightly so. Its blend of storytelling, dancing, world-class musicians, and unexpected comedy made for an unforgettable evening. Now, Mac Diarmada has brought Ireland back to us. This time he comes with his traditional Irish supergroup, Teada (which means strings in Irish).
---
BWW Interview: Best-Selling Author Jodi Picoult Gives Insight Into Her New Musical, BETWEEN THE LINES

February 24, 2020

Over the second weekend of February, thousands of students and educators from around the globe gathered at the 4th annual Junior Theatre Festival (JTF) West here in Sacramento. For many, the highlight was hearing the incredible voices that come to the Festival each year to share their experiences and hard-earned wisdom. One such voice was best-selling author Jodi Picoult, who believes in the mission of the Junior Theatre Festival so much that she strives to be at both the Atlanta and Sacramento events each year. This year, however, was even more special. The musical, Between the Lines, which is based on a book written by Picoult and her daughter, Samantha van Leer, opens Off-Broadway on April 21. Much of the talent responsible for bringing the novel to the stage was at JTF West talking about their journey and showcasing songs for the first time for the lucky young thespians. Included were composing team Elyssa Samsel and Kate Anderson, Tony-nominated director Jeff Calhoun, and book writer (and JTF founder) Timothy Allen McDonald. Broadway World Sacramento was able to sit down with Picoult and speak to her about the challenges of getting a show to Off-Broadway, women in theatre, and all things Between the Lines.
---
BWW Interview: Timothy Allen McDonald, Founder and CEO of iTheatrics, Talks to BWW About the 4th Annual Junior Theater Festival West

February 14, 2020

Forget that other show. I was in the REAL room where it happened last weekend at the 4th Annual Junior Theater Festival West (JTF), which celebrates youth theatre and encourages students and teachers to keep theatre alive in their community. Each year it follows the Junior Theater Festival in Atlanta, which just finished its 15th season. Over 2,200 people participated in the three-day festival, some coming from as far away as Australia, England, and South Korea. Students and educators benefited from the knowledge of top Broadway professionals in the form of adjudications, workshops, and a discussion panel entitled Pathways to Success, in which the featured guests shared how they forged their own paths to Broadway and beyond.
---
BWW Interview: Dennis Johnson Talks About His Upcoming Show With the Mississippi Ramblers at The Sofia

January 22, 2020

Shakespeare once wrote, a?oeIf music be the food of love, play on!a?? Although he was talking about satiating an appetite for love, why not listen to music to celebrate love? You can extend the Valentine's Day festivities this year by going to see Dennis Johnson and the Mississippi Ramblers perform at The Sofia on February 15. Their show has been called a?oea must seea?? by Modesto View Magazine and Johnson was lauded as a a?oemaster slide guitarista?? by Rootstime Magazine. BroadwayWorld Sacramento spoke to Johnson about the upcoming performance and what we can expect in the future.
---
BWW Review: DEAR EVAN HANSEN Will Be Found at Broadway Sacramento

January 18, 2020

Once in a while, you're lucky enough to witness something so special that you are forever changed. I've stared at this computer screen for hours trying to verbalize what is still swirling around in my head, impressions that are seemingly impossible to solidify into communicable thoughts. Last night's performance of Dear Evan Hansen plunged me into deep reflection, something only a handful of shows have accomplished. The show that won six Tony Awards in 2017 and a 2018 Grammy for Best Musical Theatre Album is in Sacramento now through January 26 for a west coast jaunt of its first national tour.
---
BWW Review: PUMP BOYS AND DINETTES Serves Up High Octane Fun at Sacramento Theatre Company

January 15, 2020

In a place somewhere between Frog Level and Smyrna, NC, lies the Double Cupp Diner and Pump Boys Filling Station. Go on in and grab yourself a piece of pie! Rhetta and Prudie will take good care of you while Jim, L.M., Jackson, and Eddie top off your car. If you're lucky, you may even bear witness to some of the toe-tapping tunes they belt out. Though it's a lesser-known show, Pump Boys and Dinettes was nominated for a Tony Award for Best Musical and four Drama Desk Awards in 1982. It's more concert than musical, but the country/rock/blues score promises to give you a surprisingly entertaining hour and a half full of corny jokes and energetic performances.
---
BWW Feature: Sacramento Contemporary Dance Theatre's BEHIND THE APRON Shines a Light on the Mental Health Crisis in the Restaurant Industry

January 13, 2020

Who knew that Sacramento's very own sought-after, award-winning choreographer was also a burgeoning philanthropist? It's time that everyone did, because Jacob Gutierrez-Montoya's non-profit dance company is showing no signs of slowing down. In its inaugural 2015 performance, Resilience, the Sacramento Contemporary Dance Theatre (SCDT) raised $12,000 for the UC Davis Comprehensive Cancer Center. Gutierrez-Montoya created the company after finding a need to bridge the world of local charities with his medium of spreading awareness-dance.
---
BWW Interview: Stephanie LaRochelle of DEAR EVAN HANSEN Talks About California, Andrew Lloyd Webber, and Erasing the Stigma

January 13, 2020

In this digital age, we all want to be seen and heard-and not just online. As sentient beings, we crave and thrive on human interaction and affection. Perhaps this pertains to no group as much as teenagers, whose self-worth relies heavily (and sometimes solely) upon the image reflected back to them by their peers. With this comes depression, isolation, and incredible pressure. Catapulting these issues to the forefront of everyone's consciousness is the six-time Tony Award-winning musical, Dear Evan Hansen. On its first national tour, it stops in Sacramento on January 15 at the newly renovated Memorial Auditorium. Stephanie LaRochelle, who plays the role of Zoe Murphy, recently spoke to Broadway World Sacramento about touring with the show that has been dubbed, a?oeone of the most remarkable shows in musical theatre history,a?? by Peter Marks of The Washington Post.
---
BWW Review: IRISH CHRISTMAS IN AMERICA Brings the Christmas Spirit and the Jameson to The Sofia

December 26, 2019

Now that Christmas is over, we have only 364 days to wait until next year's festivities! Even less than that to begin thinking about attending all of the holiday activities that contribute to making the season so special. I will definitely be starting a new tradition of seeing the show, Irish Christmas in America, after experiencing it at The Sofia last weekend. I am hoping that we are gifted with another tour in the area in 2020.
---