Petite Violette Announces New MURDER, MYSTERY, AND MAYHEM and DINNER AND A DIVA Shows for 2023
Murder, Mystery, and Mayhem at Petite Violette is an interactive murder mystery dinner unlike any other.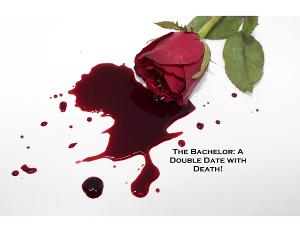 New year, new dinner shows, says Petite Violette owners, brothers Michael and Anthony Gropp. The Gropps announce a whole new slate of Dinner and a Diva shows, held the third Tuesday and Thursday of every month beginning on January 17 and 19 with H.M.S. Pinafore, as well as an all-new Murder Mystery, and Mayhem show titled The Bachelor: A Double Date with Death.
Dinner and a Diva features a four-course dinner accompanied by two glasses of wine, starting with hors d'oeuvres, a fresh salad and a choice of gourmet entrée, and capped off by house-made dessert. The Capitol City Opera Company singers perform highlights of a famous or beloved opera between courses. The evening begins at 6:15 p.m. with a cash bar and hors d'oeuvres, and the show starts promptly at 7 p.m.
Michael says, "We have a wonderful partnership with Capitol City Opera that allows us to host their shows, combining our gourmet food with their outstanding entertainment. Dinner and a Diva has been a popular event for going on __ years now. We are so pleased to continue to offer it in 2023." To see all the upcoming shows, see https://www.petitevioletterestaurant.com/events.
Beginning Friday, February 3, and running through Saturday, April 22, is the new Murder, Mystery, and Mayhem dinner show. Written by Marc Farley and Katie Kneeland, the show is The Bachelor: A Double Date with Death. This original comedy is acted out by professional actors along with audience participation, to ensure tons of laughs. Like Dinner and a Diva, four courses with wine are served between acts of the show.
The story synopsis is: Once upon a time, 35 women met the man of their dreams. Unfortunately, they all met him on the same night. This......is Mr. Eligible, the most romantic television show ever developed. For 21 years, 25 seasons and 263 episodes, a major network has introduced us to a single man trying to find love. This season's star of Mr. Eligible is the SUPREMELY hot Smokin' Underhill. He's a millionaire, he's gorgeous, and he's a gorgeous millionaire. Joining Smokin' on his journey for love is the usual cast of anxious ladies looking for a husband, there's the sassy one, the confident one, the quiet one, and of course, the insane one. Seriously. She's nuts. Will anyone receive that coveted final rose? Maybe not. Because this season, somebody has decided that LOVE is worth dying for! A mysterious stranger is killing contestants, hosts, heck, maybe even trying to kill Mr. Eligible himself. Join the extremely handsome Mr. Eligible, his extremely hot single ladies, and a couple of extremely ridiculous guests as they take all of us on an out of this world journey to find love! A story like this has never been told during dinner before, it's "The Bachelor - A Double Date with Death."
Tickets for Murder, Mystery, and Mayhem and Dinner and a Diva can be purchased online at https://www.PetiteVioletteRestaurant.com, on the Home page or Mystery Dinner Theater page (they cannot be booked through Open Table). The cost is $75 per person, plus fees. For more information, visit https://www.petitevioletterestaurant.com/events or call 404-634-6268.
Murder, Mystery, and Mayhem at Petite Violette is an interactive murder mystery dinner unlike any other. The event showcases unique, original, hilarious murder mysteries with live actors and audience participation, paired with a four-course dinner of fine French food. Shows run Friday and Saturday nights at 7:30 p.m. (with check-in from 6:45 to 7:15 p.m.). Two professional actors greet all guests at the door and explain how the evening will go. At that time, the actors give every audience member a part in the show. Parts may be speaking roles (some with props) or a group sing along.
Participation is highly encouraged, but not required. Paired with top-notch entertainment is a gourmet four-course meal. It begins with a table of hot and cold appetizers, followed by a fresh salad with a glass of wine that is included in the ticket price. Then there is a choice of entrees including meat, fish and vegetarian options, followed by homemade dessert. Murder, Mystery, and Mayhem at Petite Violette takes place in the restaurant's Bordeaux Room, a private banquet space. The production changes quarterly to offer up fresh stories and mysteries, and special holiday show performances are available for groups. The shows are designed for adults and recommended for those aged 10 and over.
The cost per person is $75, plus fees. All reservations must be made online at https://cloud.broadwayworld.com/rec/ticketclick.cfm?fromlink=2218979®id=69&articlelink=http%3A%2F%2Fwww.petitevioletterestaurant.com%2Fmystery-dinner-theater?utm_source=BWW2022&utm_medium=referral&utm_campaign=article&utm_content=bottombuybutton1, and no refunds can be given. Call 404-634-6268 for more info.