SHOW
DATES
THEATRE

Disney's The Little Mermaid


In a magical kingdom fathoms below, a beautiful young mermaid longs to leave her ocean home to live in the world above. Adapted from Disney's
5/26 - 5/27/2022

St John Bosco Academy
Cumming

Rent


RENT: DOWNTOWN LA takes place in a warehouse in industrial downtown Los Angeles, where an artistic renaissance is underway in the vein of 1990s Alphabet
5/27

Pinch 'n' Ouch Theatre
Atlanta

Midsummer Night's Dream in Concert


Contemporary Classics, a new community theatre located in the Norcross area, is holding a one-day fundraising event. They will present a fun concert version of
5/28

Norcross Community Center
10 College St, Norcross GA 30071
Norcross

The Drowsy Chaperone


Academy
5/26 - 5/28/2022

Forsyth Academy Of Performing Arts
Cumming

Tick Tick Boom!


A musical look at the courage it takes to follow your dreams, strongTICK, TICK... BOOM!/strong is a href="http://mtishows.com/biography.asp?writerid=3622"Jonathan Larson/a's autobiographical tale of a young composer
3/4 - 5/28/2022

Pinch 'n' Ouch Theatre
Atlanta

Anne of Green Gables by Peter DeLaurier


Visual content only
5/20 - 5/29/2022

Macon Little Theatre
Macon

Mary Poppins Jr


One of the most popular Disney movies of all time is capturing hearts in a whole new way: as a practically perfect musical! Mary Poppins
5/28 - 5/29/2022

Drama Kids Theatre Guild
Valdosta

The Merry Wives of Windsor


The lecherous Sir John Falstaff sets his sights on the wives of Windsor, leading to a side splitting evening filled with mischief, schemes, a buck
5/5 - 5/29/2022

Shakespeare Tavern Playhouse
499 Peachtree St NE
Atlanta

Roald Dahl's Matilda The Musical Jr


El Dorado Middle School
5/28 - 5/30/2022

Town View Baptist Church
Kennesaw

The Last Five Years


Crites Hall - Room 415
5/29 - 5/30/2022

Crites Hall - Room 415
Savannah

Disney's Beauty And The Beast Jr


The Brainy and Beautiful Belle yearns to escape her provincial life...and her brute of a suitor, Gaston. However, Belle gets more adventurous than she wanted
4/22 - 5/31/2022

Forefront Arts Llc
Alpharetta

Disney's Frozen Jr


For the first time in forever the theatrical take on a modern classic, Disney's FROZEN JR is set to be performed right here in the
6/3 - 6/3/2022

Summit Academy-covington
Conyers

Disney's The Jungle Book Kids


The jungle is jumpin? with jazz is this exciting Disney classic! Join Mowgli, Baloo, King Louie and the gang as they swing their way through
6/3

First Redeemer Family Center
Cumming

Roald Dahl's Willy Wonka Jr.


Roald Dahl's timeless story of the world-famous candy man and his quest to find an heir is a golden ticket to adventure.
6/4

Ignite Dance Company
Marietta

Shrek The Musical


SHREK THE MUSICAL, based on the Oscar®-winning DreamWorks film that started it all, brings the hilarious story of everyone's favorite ogre to life on stage.
6/2 - 6/4/2022

Academy Street Theatre Group
Woodstock

Into The Woods


Act I Studio
6/3 - 6/5/2022

Act 1 Inc
Cartersville

Peter Pan Jr


Wendy Darling loves to tell stories to her brothers, Michael and John. But when her father announces she must move out of the nursery, Peter
6/3 - 6/5/2022

St Marys Childrens Theatre
Kingsland

Seussical Kids


Beginning in the Jungle of Nool, the Cat in the Hat, our narrator, tells the story of Horton, an elephant who discovers a speck of
6/10

Rockmart Civic Arts Commission
Rockmart

Annie Jr


It's upbeat plot and flamboyant characters have made Annie one of the most beloved musicals in history--what girl hasn't dreamed of performing the title role
6/10 - 6/11/2022

Brightstone Theatre
Watkinsville

Dear Edwina Jr


At last a musical that features a cast of nearly all girl performers! Follow the adventures of advice- giver extraordinaire, Edwina Spoonapple as she directs
6/10 - 6/11/2022

Forsyth Academy Of Performing Arts
Cumming

Disney's Descendants


Available Spring 2020
6/10 - 6/11/2022

Grand Theatre
Cartersville

Disney's High School Musical 2 Jr


This page is for the Broadway Jr. version of Disney's HIGH SCHOOL MUSICAL 2 JR.brbrDisney
6/10 - 6/11/2022

Franklin Road Baptist
Lagrange

Roald Dahl's Matilda The Musical Jr


El Dorado Middle School
6/10 - 6/11/2022

Town Square Playhouse
Fayetteville

The Manhattan Transfer


Through nearly five decades during which they earned 10 Grammy Awards, The Manhattan Transfer continues to set the standard as one of the worlds greatest
6/11

Rialto Center for the Arts
80 Forsyth Street NW
Atlanta

Bootycandy


Join Sutter as he propels through a kaleidoscopic odyssey through his childhood home, church, dive bars, seedy motels and one riotously funny phone conversation about
5/14 - 6/12/2022

Actor's Express
887 West Marietta Street Northwest, Suite J-107
Atlanta



Back to the Main Page | Browse Local Theatres
---
Latest Atlanta Reviews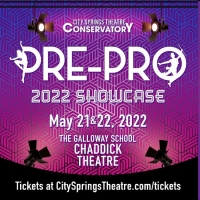 BWW Review: City Springs' Senior/Elite Pre-Pro Showcase Proves a Phenomenal Afternoon of Musical Theatre
by Sally Henry Fuller - May 23, 2022
I attended the City Springs Theatre Conservatory's Pre-Pro 2022 Senior/Elite Company Showcase this weekend with every intention of keeping my "supportive friend" hat on, and none of writing a review. But when that showcase was over, I found myself wanting to shout from the rooftops how delightful it...
BWW Review: THE COLOR PURPLE at City Springs At Byers Theater
by Jennifer Skura Boutell - May 16, 2022
City Springs Theatre Company presents THE COLOR PURPLE Directed by Kamilah Long is based on Alice Walker's Pulitzer Prize-winning novel and the Warner Bros./Amblin Entertainment motion picture. This musical about love plays May 6 - 22, 2022 in the Byers Theatre at the Sandy Springs Performing Arts C...
BWW Review: INTIMATE APPAREL is Delightfully Shocking at Actor's Express
by Ella Outlaw - April 11, 2022
Dark black curtains close in around a tight stage – the audience sits together in one section facing three separate beds neatly spaced out and decorated thoughtfully to indicate three separate playing spaces. The lighting is low and hugs you and your fellow audience members even closer to the playin...
BWW Review: World Premiere Musical THE PRETTY PANTS BANDIT is "Front Page News" at GET
by Caroline Powell - April 05, 2022
Atlanta's own Chase Peacock and Jessica De Maria have brought the story of the infamous 'Pretty Pants Bandit' Marie Baker to life in their world premiere musical, currently on stage with the Georgia Ensemble Theatre at the Roswell Cultural Arts Center....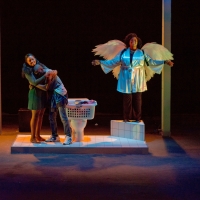 BWW Review: WHEN LAST WE FLEW Falls Flat at Out Front Theatre
by Ella Outlaw - April 04, 2022
Imagine, if you will, a small theatre tucked away in midtown Atlanta. Affordable valet parking attendants cheerfully whisk your car away as you climb stone steps up to a lively and stylish dining area. You enter through doors and metal grates to see a parade of pride flags swinging proudly up and do...
BWW Review: BINA'S SIX APPLES at The Alliance Theatre
by Jennifer Skura Boutell - March 30, 2022
The Children's Theatre Company and Alliance Theatre's World Premiere Co-Production of Lloyd Suh's BINA'S SIX APPLES directed by Eric Ting runs on The Coca-Cola Stage through March 27th, 2022....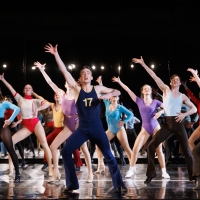 BWW Review: A CHORUS LINE at City Springs Theatre is Masterfully Nostalgic
by Ella Outlaw - March 22, 2022
A Chorus Line at City Springs Theatre is a masterful revival of a well-loved classic. Featuring choreography by original cast member and Tony Award-Recipient Baayork Lee, the show feels overwhelmingly nostalgic, as if you had been transported back to 1975....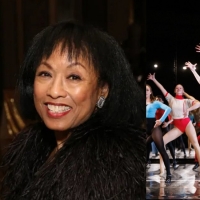 BWW Interview: Baayork Lee Continues Michael Bennett's Legacy with City Springs Theatre's A CHORUS LINE
by Sally Henry Fuller - March 14, 2022
As the triple threat performers of A CHORUS LINE take the stage at the Byers Theatre, they're bringing the same professionalism City Springs Theatre Company has come to be known for over the last four seasons. But this time, they're doing so after spending time under the direction and choreography o...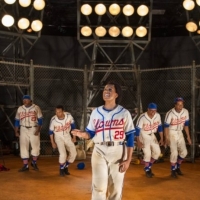 BWW Review: TONI STONE at The Alliance
by Jennifer Skura Boutell - February 26, 2022
A co-production with Milwaukee Repertory Theater on the Coca-Cola Stage until February 27, 2022, Alliance Theatre shares that TONI STONE is considered 'the 'Best New Play of 2019' by The Wall Street Journal,' and 'is a funny and fascinating story of race, gender, and raw ambition… and an unheralded ...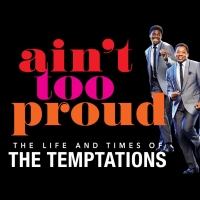 9 Must-See Productions Coming to Atlanta Stages This Spring
by Caroline Powell - March 02, 2022
In the spring, theatres return to their season, bringing art back to the masses. The Atlanta theatre schedule this spring is one you can't miss. Here are nine shows we're most looking forward to this spring....