Photo Flash: HAMILTON's George Washington, Nicholas Christopher, Visits Hamilton Grange!
Earlier today, #FindYourPark enthusiast Mikah Meyer met with Hamilton's newest George Washington Nicholas Christopher (Miss Saigon, Lazarus, Motown) for a private tour of Hamilton Grange National Memorial. During the afternoon, Mikah and Nicholas learned about the role of Hamilton Grange in the National Park Service - and some interesting tidbits about George Washington's connection to Alexander Hamilton's NYC homestead. Mikah is on his way to breaking two world records - becoming the youngest person to visit all 400+ National Park Service sites, and the only person to do it in one continuous trip.
Hamilton Grange National Memorial, one of the National Park Service's 400+ sites, is open for tours, giving the public the chance to see where Alexander Hamilton spent the last few years of his life in upper Manhattan.
Christopher's credits include: Motown The Musical (OBC), Lazarus (NYTW), Whorl Inside a Loop (2nd Stage), Rent (1st revival), Hurt Village (Signature Theatre). National Tour/Regional: In the Heights (1st Nat'l tour), Fortress of Solitude (Dallas Theatre Center), Motown The Musical (1st Nat'l Tour). TV/ Film: "Sex & Drugs & Rock & Roll" (FX). Training: The Boston Conservatory, The Juilliard School.
Below, check out a photo of Meyer and Christopher in front of a replica portrait of George Washington in Hamilton Grange National Memorial. The original Gilbert Stuart portrait was commissioned for Hamilton by New York merchant William Constable.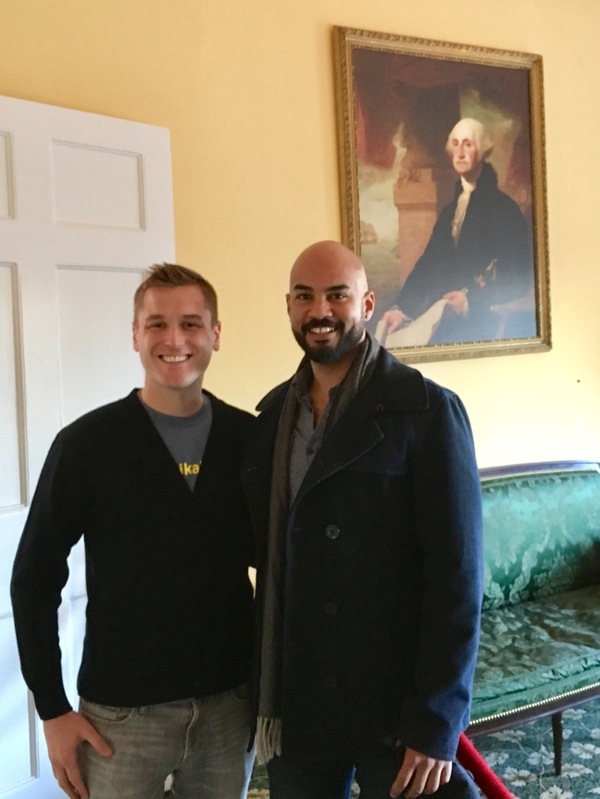 National Park Service advocate Mikah Meyer and Hamilton's Nicholas Christopher