Photo Coverage: The Casts of WAITRESS, CATS, and More at Broadway In Bryant Park
The best of Broadway will perform for FREE on six consecutive Thursdays this summer with '106.7 LITE FM's Broadway in Bryant Park 2017' - a lunchtime series on the Bryant Park Stage. Hosted by LITE FM's on-air personalities, the 17th annual presentation of open-air, On- and Off- Broadway lunch hour performances will run through Thursday, August 10.
Celebrating 17 years of providing free theatre entertainment, '106.7 LITE FM's Broadway in Bryant Park' will run from 12:30 - 1:30 p.m. ET on the following Thursdays; July 20; July 27; August 3; August 10. The Bryant Park stage is located at 6th Avenue between 40th and 42nd Streets. Lawn seating is first-come, first-serve.
This week's event featured performances by the casts of Waitress (Betsy Wolfe, Caitlin Houlahan, Charity Angél Dawson, Drew Gehling, Dayna Jarae Dantzler, Kayla Davion, Tyrone Davis Jr, Matt DeAngelis, Law Terrell Dunford, Molly Hager), CATS (Tyler Hanes, Christine Cornish Smith, Jessica Hendy, Francesca Granell, Jonalyn Saxer, Maria Briggs, Andrew Wilson, Zachary Daniel Jones), and SPAMILTON (Tristan J. Shuler, Chris Anthony Giles, Cameron Amandus, Nicole Vanessa Ortiz, Aaron Michael Ray, Fred Barton) with special guest Billy Porter.
See all the photos from today's event below!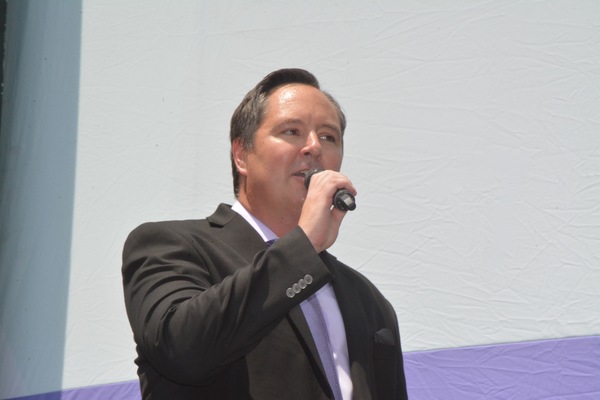 106.7 LITE FM's Rich Kaminski hosts todays show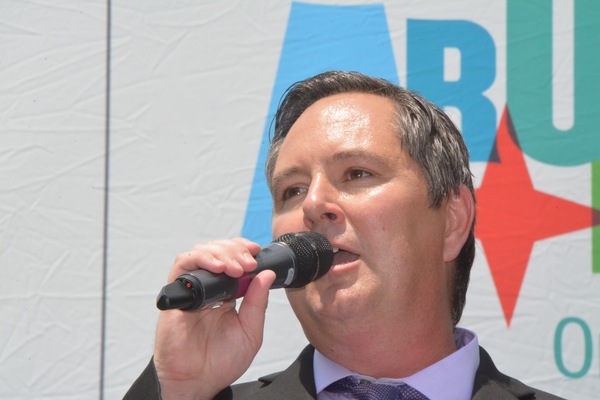 Rich Kaminski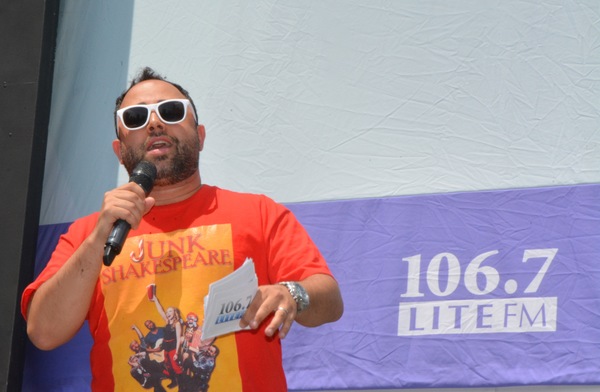 Josh Hyman of Junk Shakespeare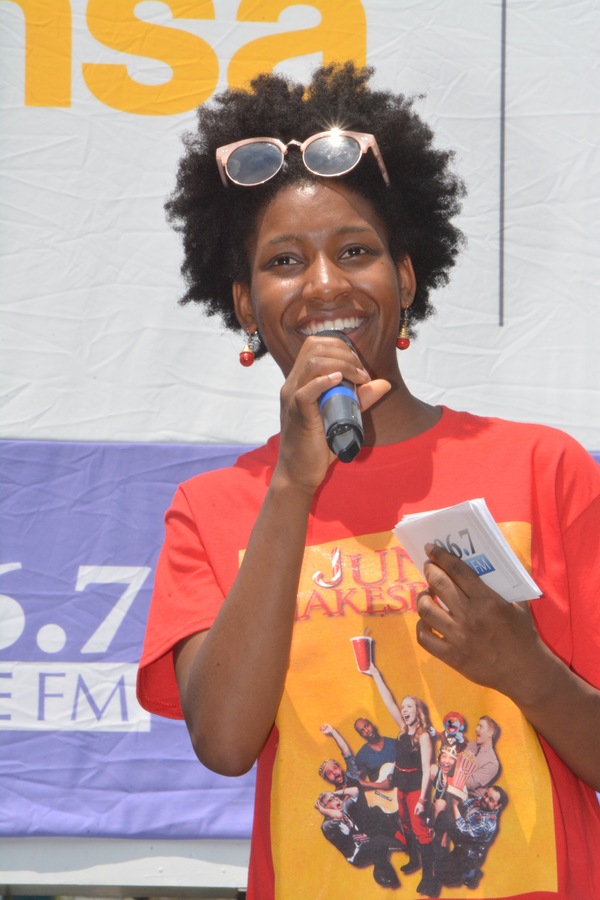 Aubrey Taylor of Junk Shakespeare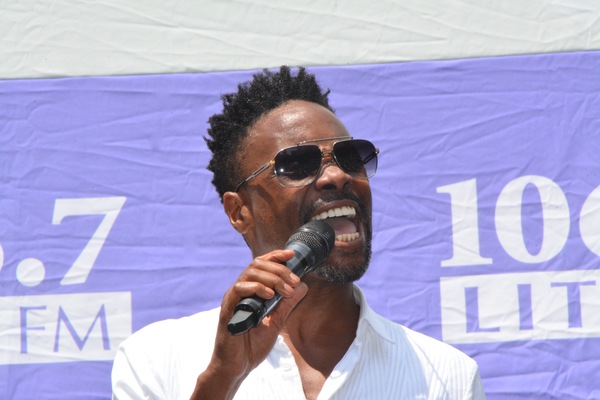 Billy Porter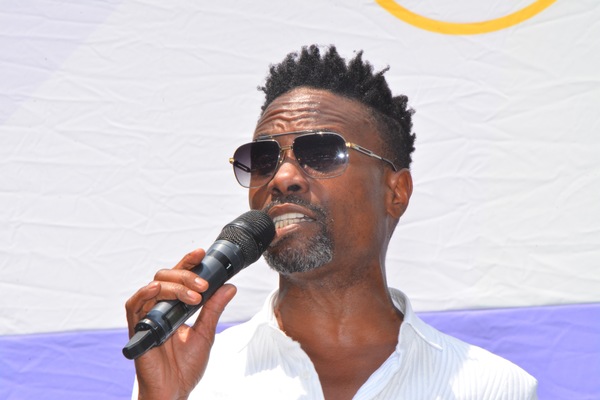 Billy Porter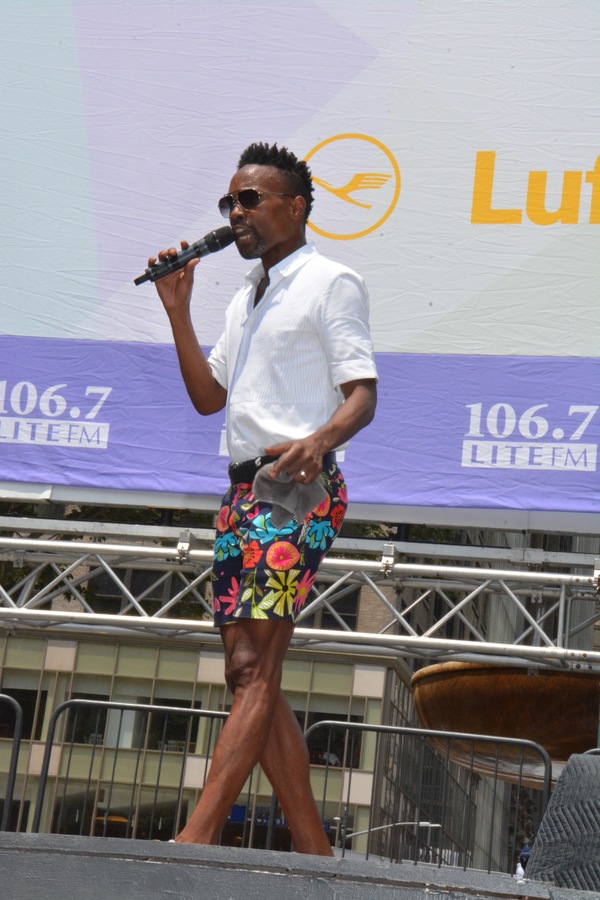 Billy Porter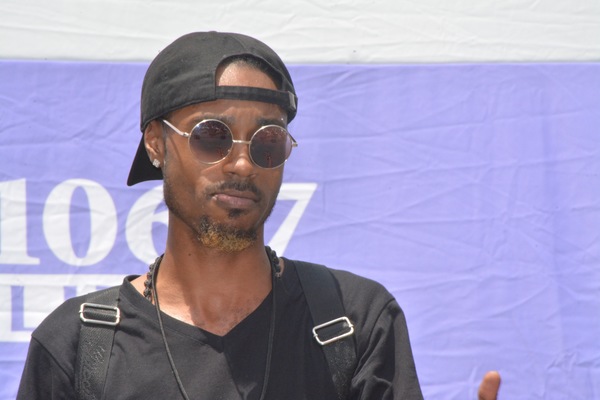 Zaire Park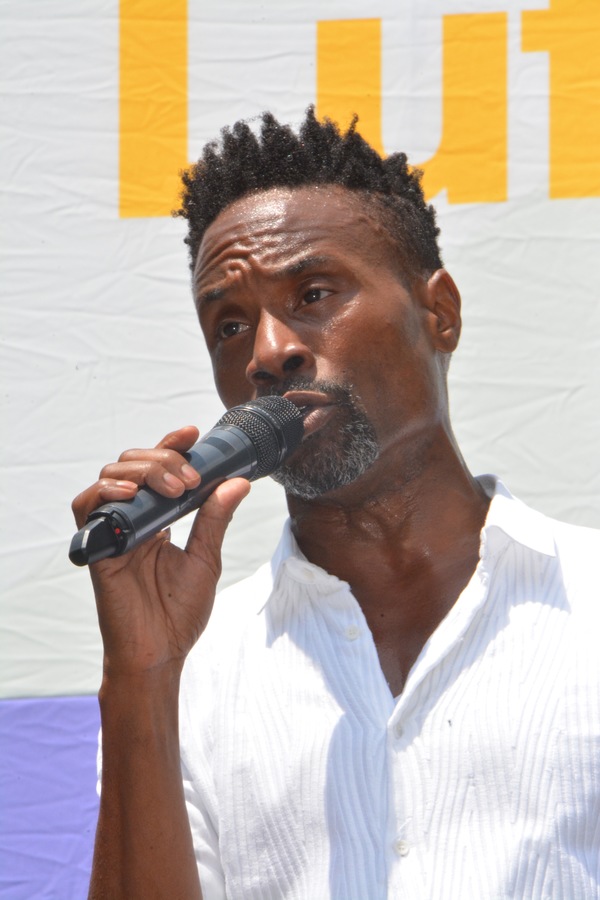 Billy Porter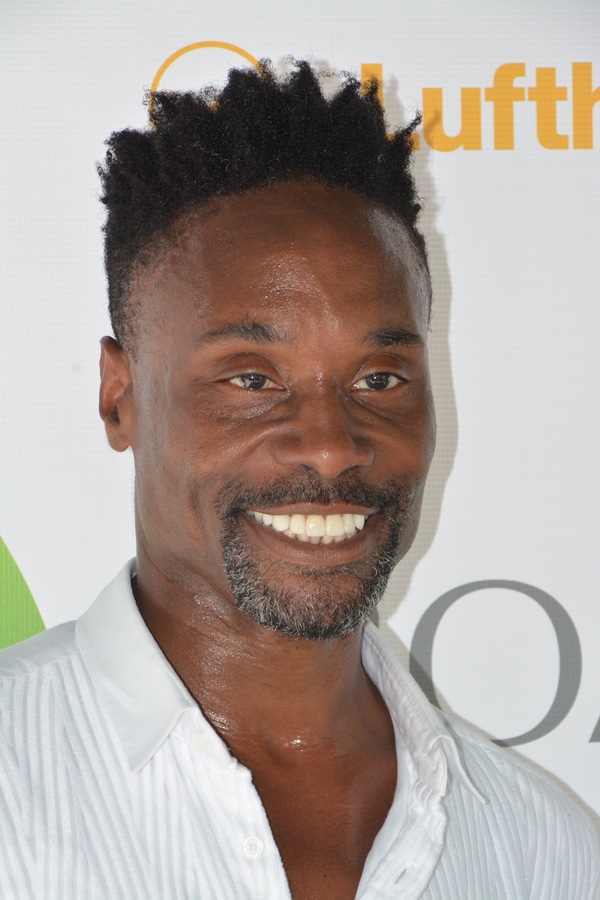 Billy Porter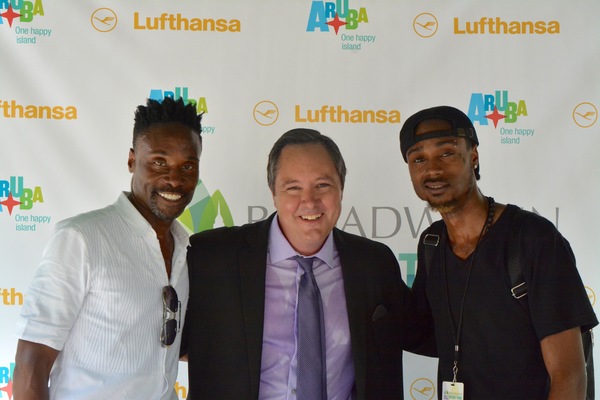 Billy Porter, Rich Kaminski and Zaire Park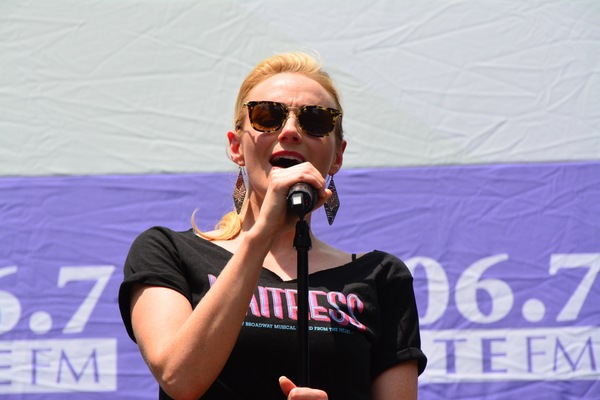 Betsy Wolfe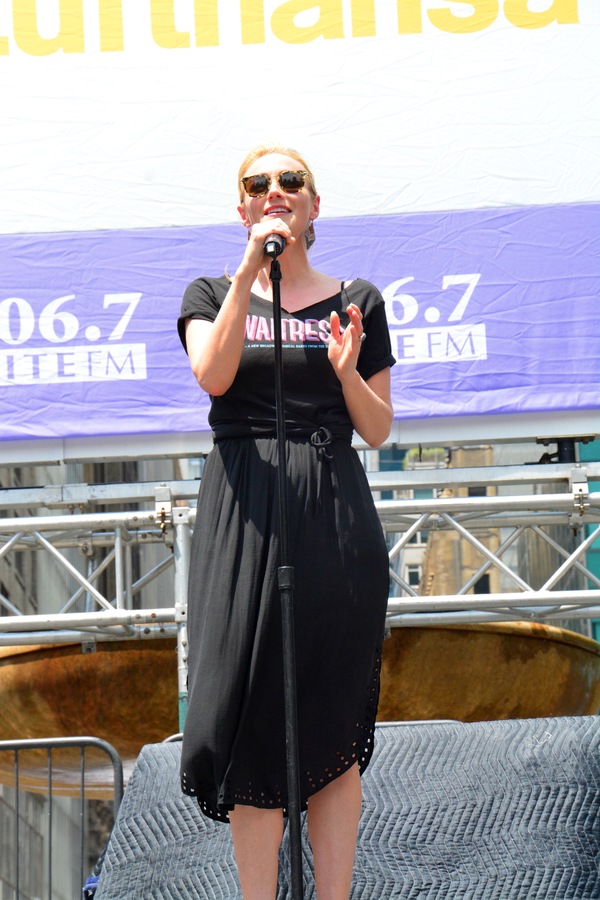 Betsy Wolfe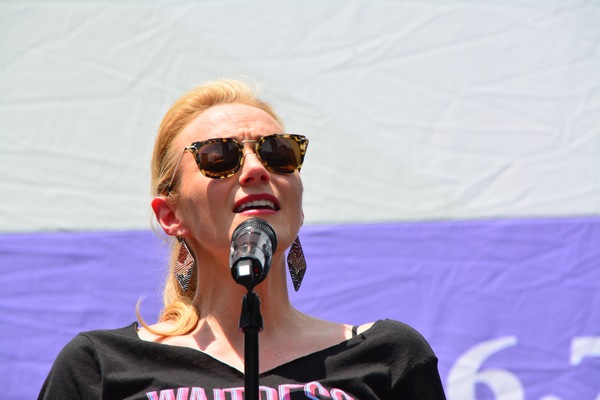 Betsy Wolfe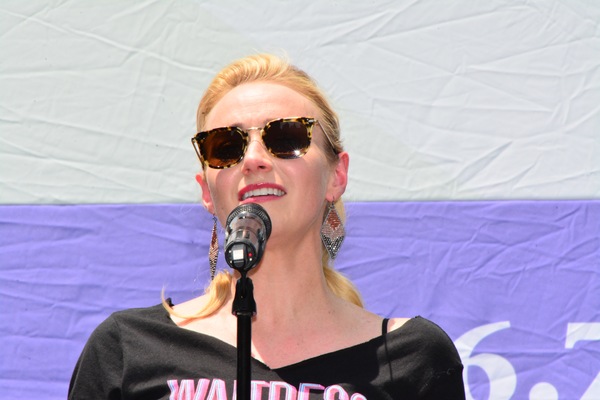 Betsy Wolfe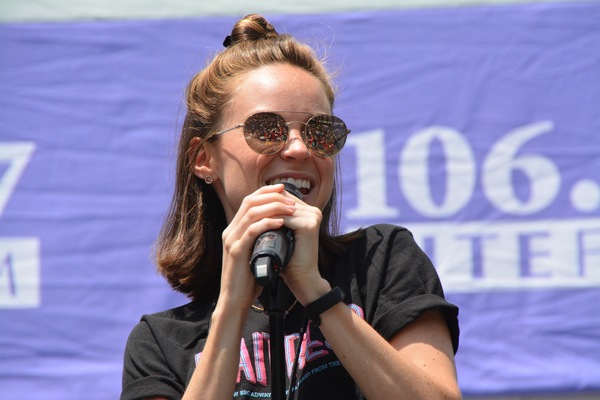 Caitlin Houlahan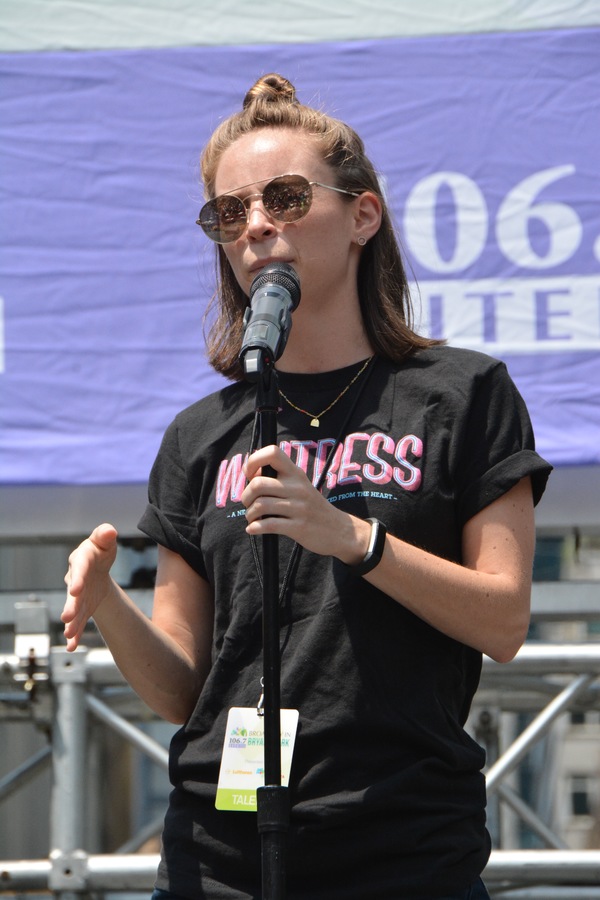 Caitlin Houlahan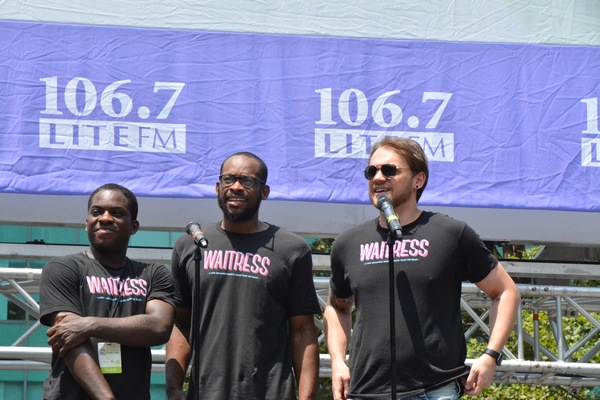 Tyrone Davis, Jr., Law Terrell Dunford and Matt DeAngelis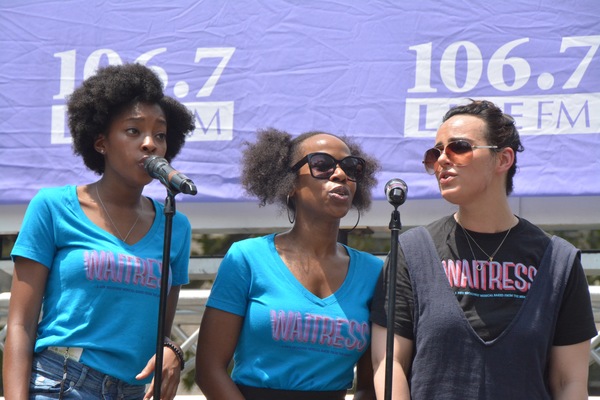 Kayla Davion, Dayna Jarae Dantzler and Molly Hager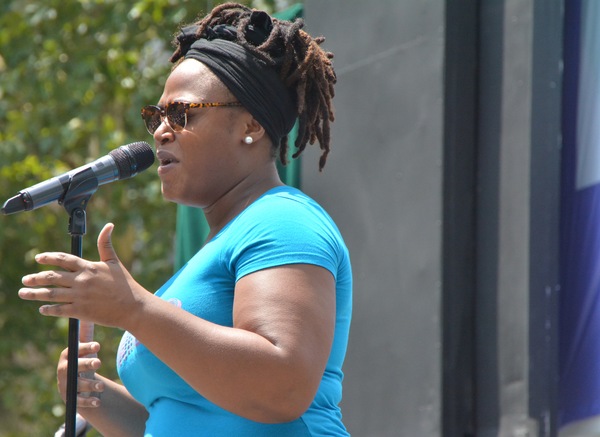 Charity Angel Dawson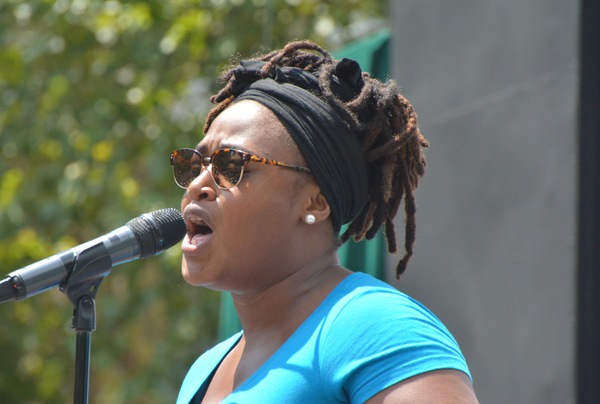 Charity Angel Dawson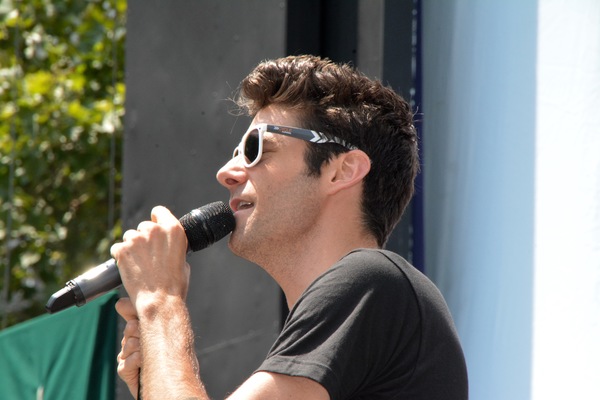 Drew Gehling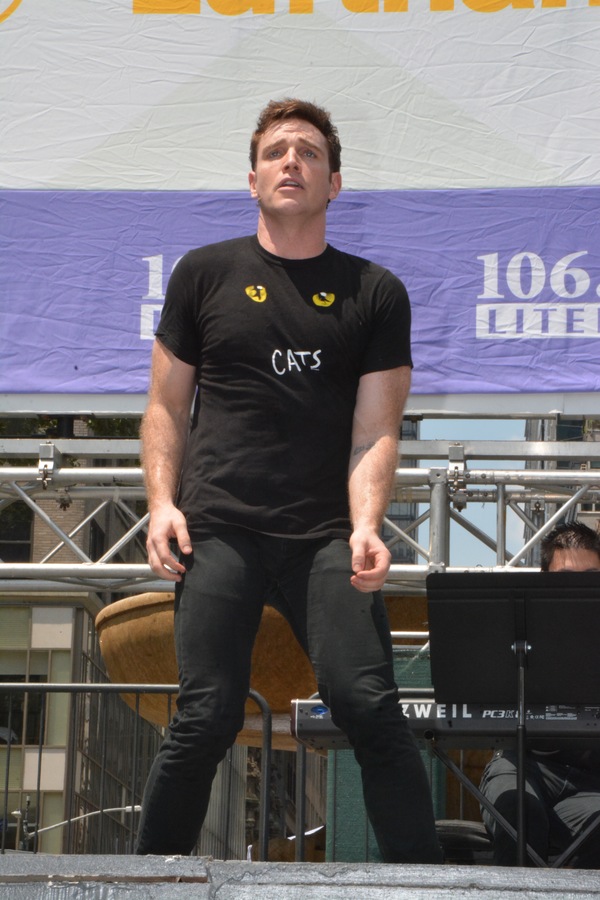 Tyler Hanes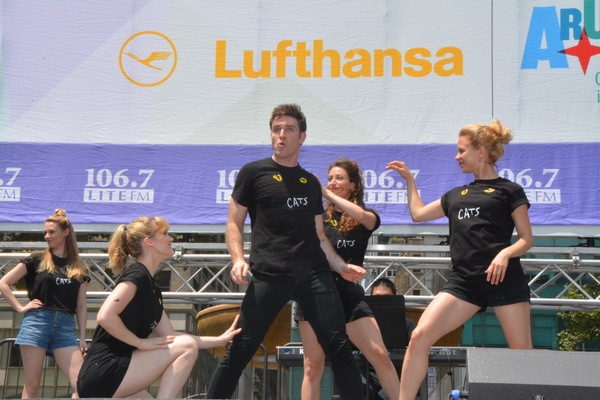 Tyler Hanes with Christine Cornish Smith, Jonalyn Saxer, Francesca Granell and Maria Briggs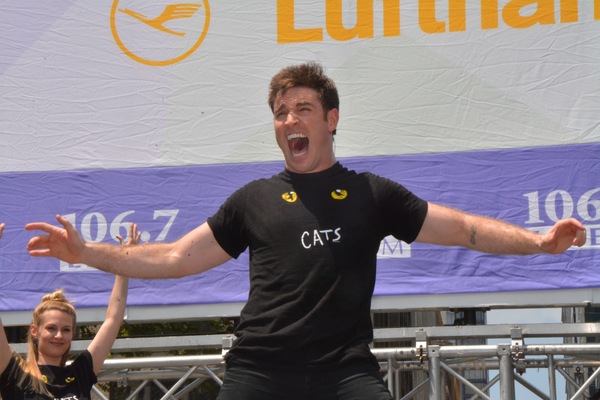 Tyler Hanes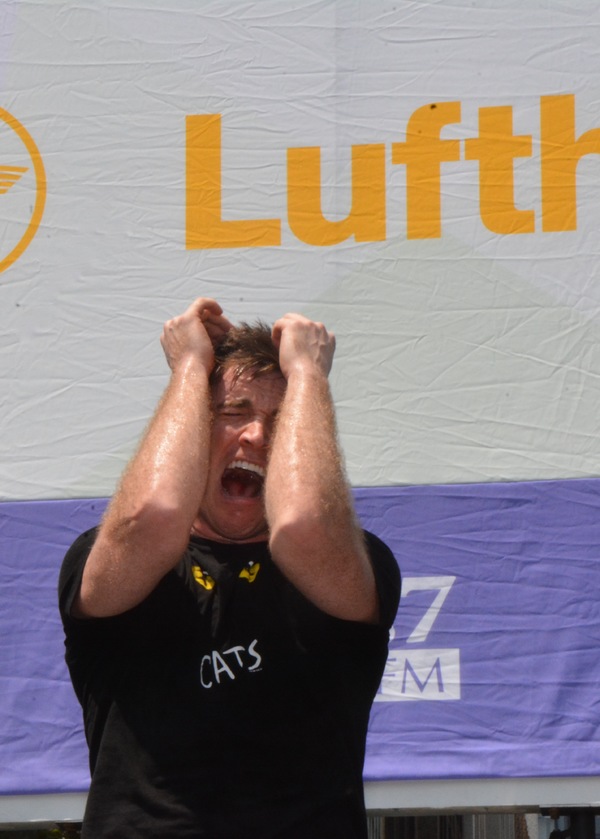 Tyler Hanes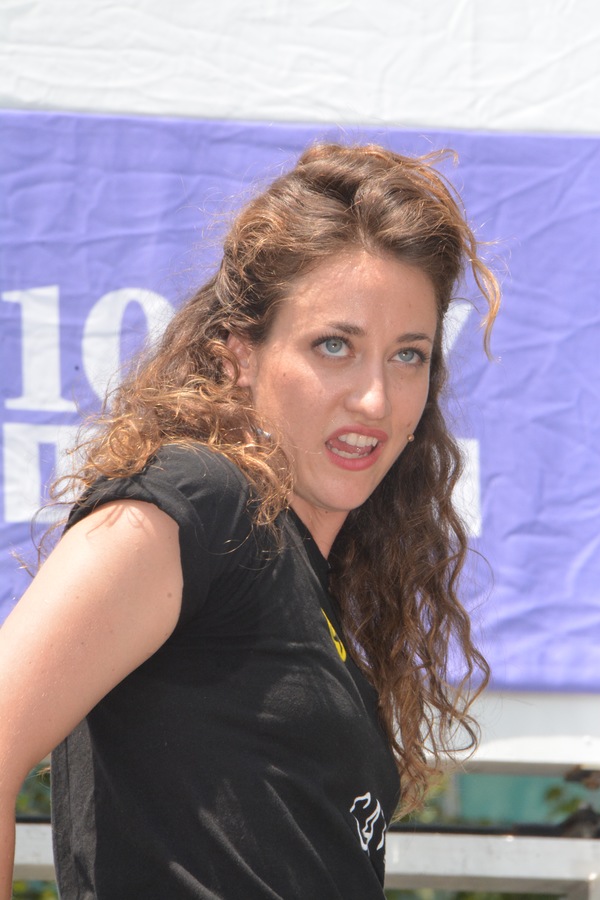 Francesca Granell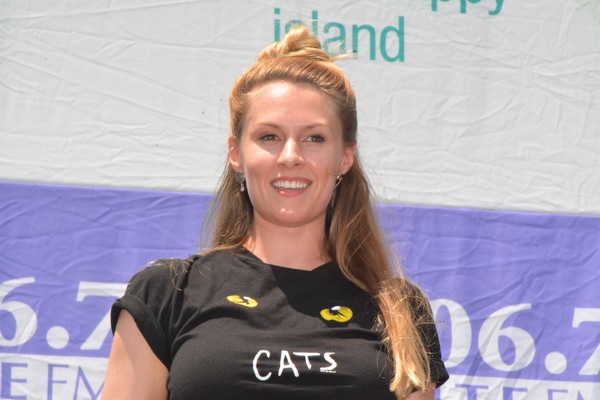 Christine Cornish Smith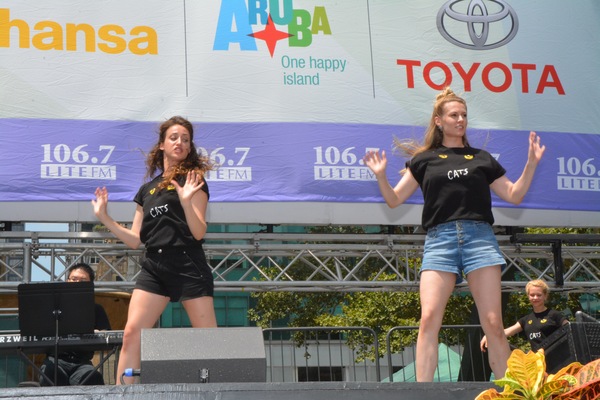 Francesca Granell and Christine Cornish Smith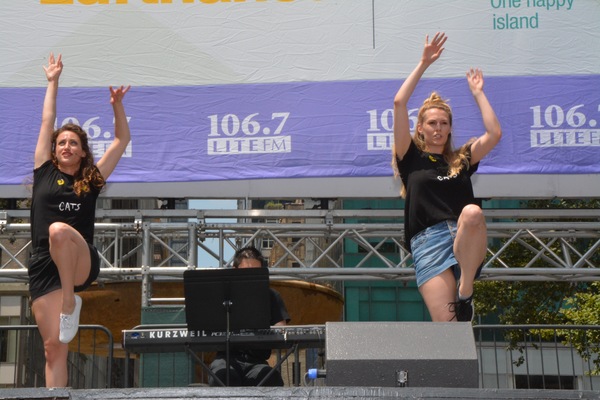 Francesca Granell and Christine Cornish Smith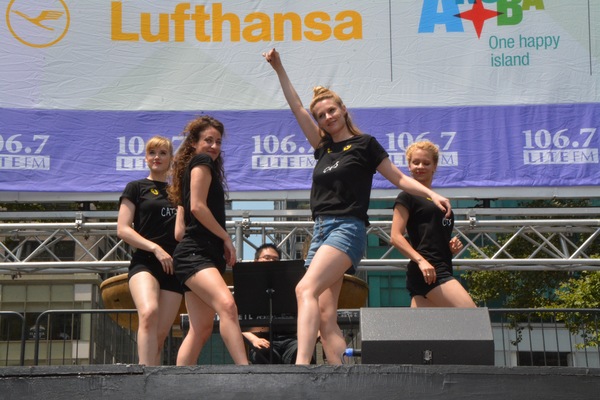 Maria Briggs, Francesca Granell, Christine Cornish Smith and Jonalyn Saxer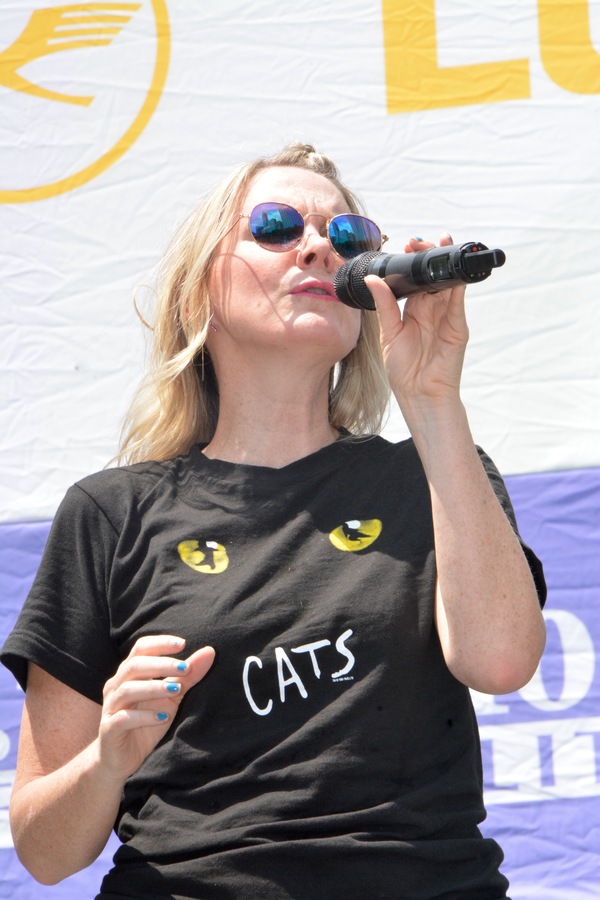 Jessica Hendy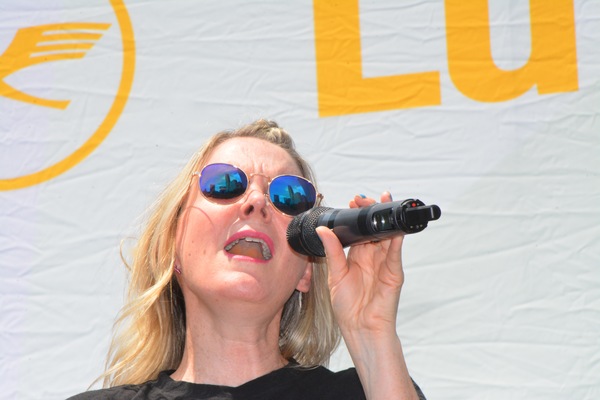 Jessica Hendy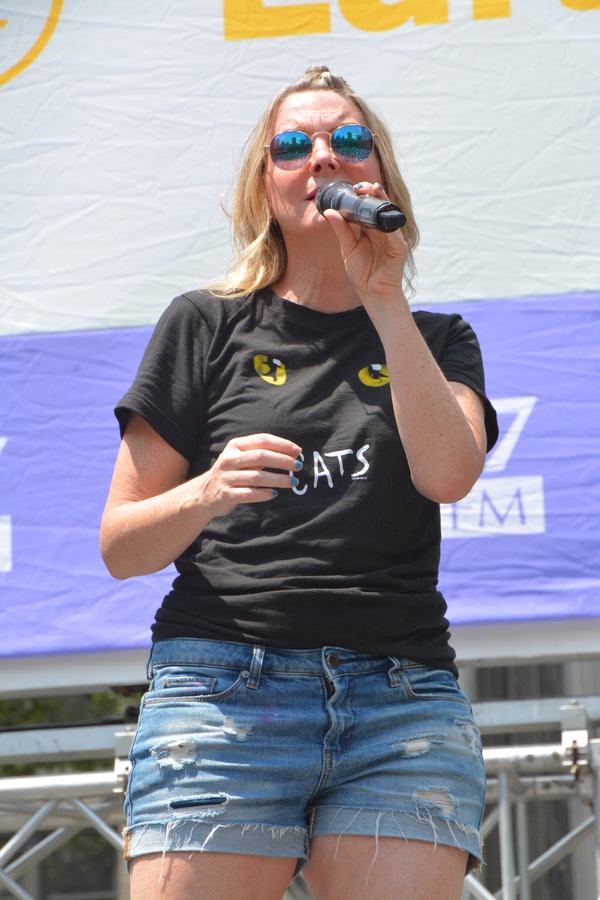 Jessica Hendy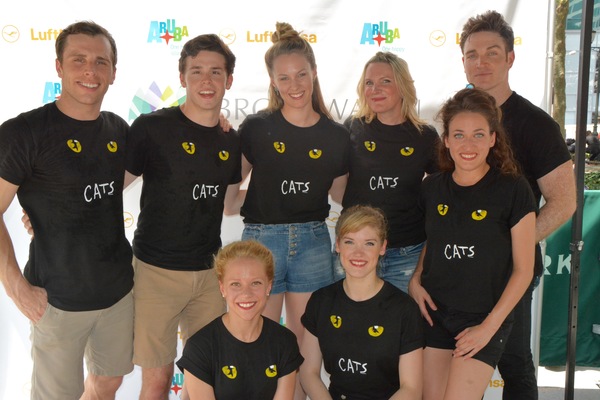 Andrew Wilson, Zachary Daniel Jones, Christine Cornish Smith, Jessica Hendy, Tyler Hanes, Maria Briggs, Jonalyn Saxer and Francesca Granell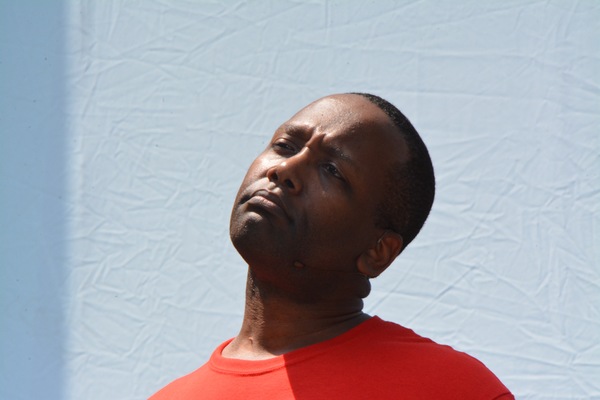 Chris Anthony Giles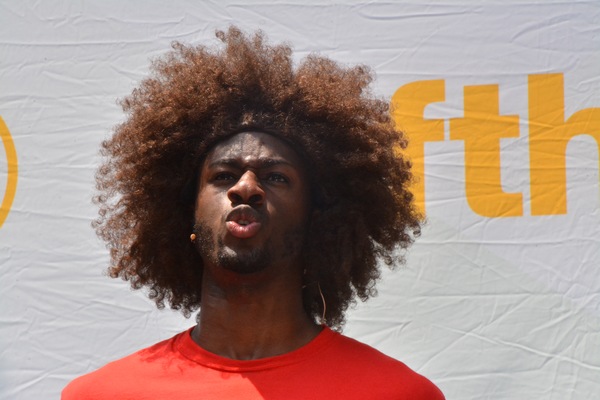 Cameron Amandus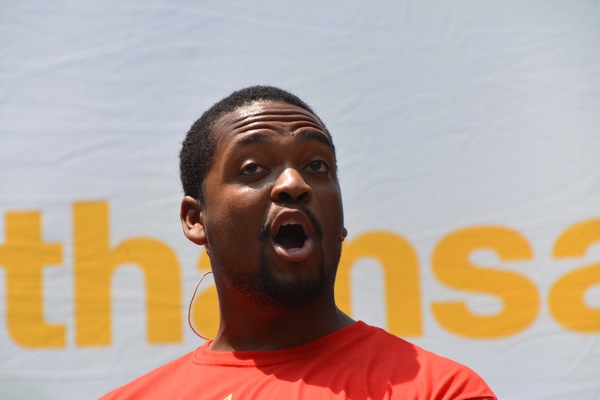 Aaron Michael Ray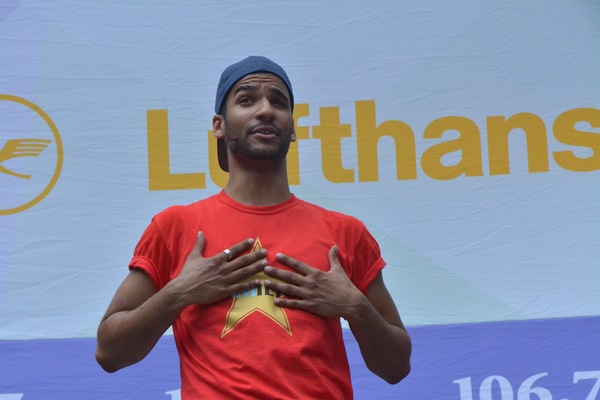 Tristan J. Shuler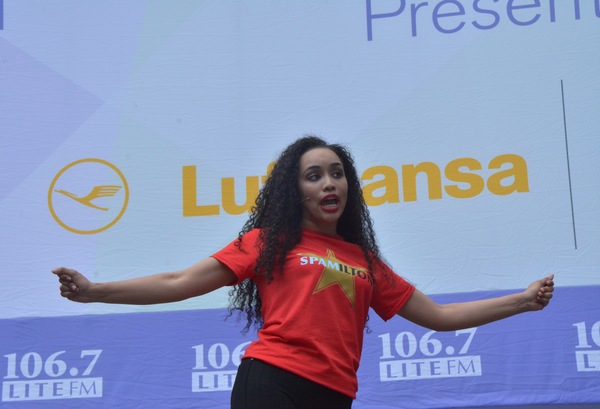 Nicole Vanessa Ortiz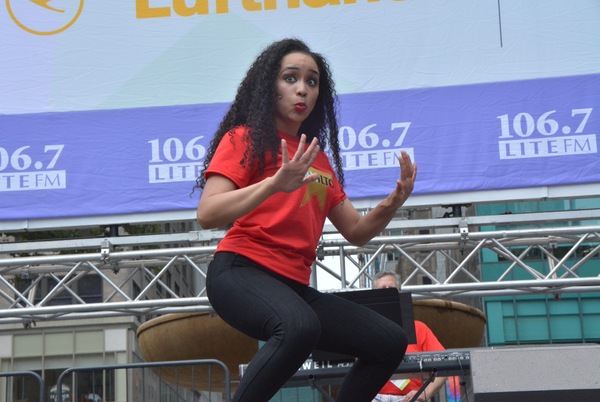 Nicole Vanessa Ortiz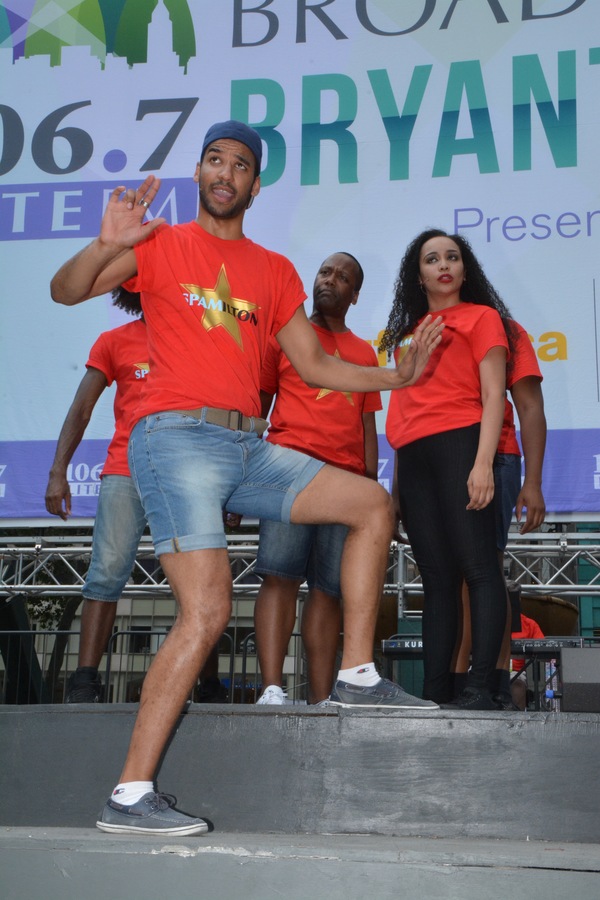 Tristan J. Shuler, Aaron Michael Ray and Nicole Vanessa Ortiz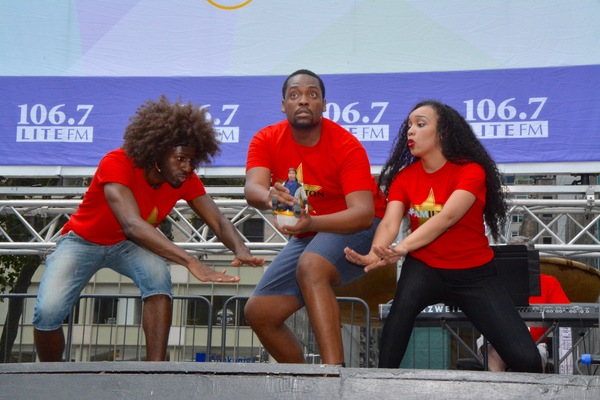 Cameron Amandus, Aaron Michael Ray and Nicole Vanessa Ortiz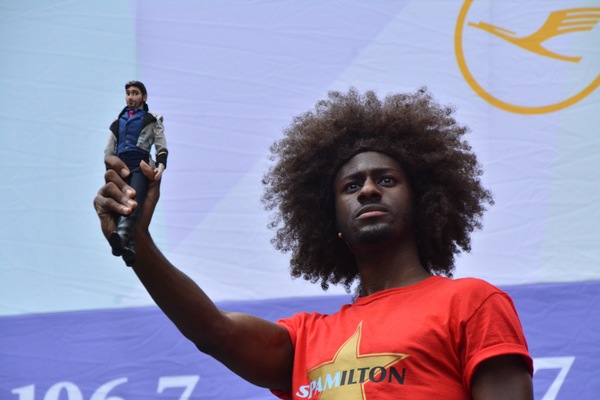 Cameron Amandus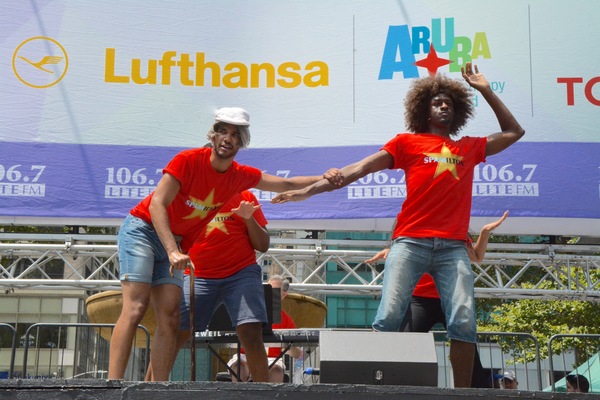 Tristan J. Shuler and Cameron Amandus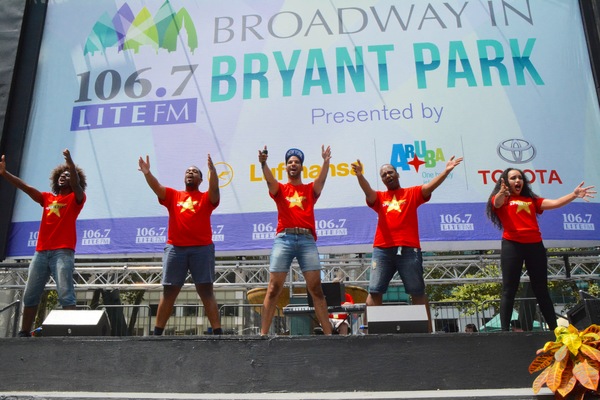 Cameron Amandus, Aaron Michael Ray, Tristan J. Shuler, Chris Anthony Giles and Nicole Vanessa Ortiz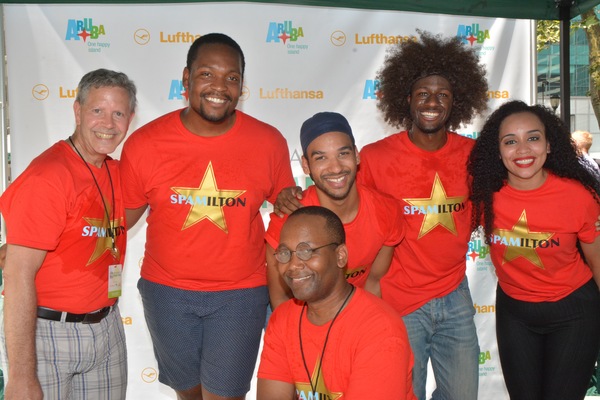 Fred Barton, Aaron Michael Ray, Tristan J. Shuler, Chris Anthony Giles, Cameron Amandus and Nicole Vanessa Ortiz