Photo Flash: American Stage Theatre Company Presents Holiday 'After Hours' Series
American Stage Theatre Company continues its "After Hours" series tradition of holiday productions with readings of the irreverent musical A VERY MERRY UNAUTHORIZED CHILDREN'S SCIENTOLOGY PAGEANT by Kyle Jarrow and Alex Timbers and famous author David Sedaris' THE SANTALAND DIARIES running in repertory with each other, Dec. 9 thru Dec. 22.
A VERY MERRY UNAUTHORIZED CHILDREN'S SCIENTOLOGY PAGEANT begins with six children gathering on a cold winter night to rejoice in telling the story of L. Ron Hubbard during their holiday pageant. A narrator notes, "Today we relate the life of L. Ron Hubbard: Teacher, author, explorer, atomic physicist, nautical engineer, choreographer, horticulturist and father of Scientology!" And so begins what Variety called, "A breezy one-hour show that is equal parts adorable and creepy, hilarious and unsettling, making it way more compelling than your average holiday entertainment." Learn about Scientology and its creator in musical form, including special appearances by many of the churches greatest practitioners as puppets and the possible arrival of the almighty Xenu himself. See why the president of the Church of Scientology tried to shut this play down (before we get closed down).
Early in the production of the musicals Off-Broadway run, the president of the Church of Scientology in New York sent a letter to the producer pointing out the Church's history of litigation. This led the playwrights to insert the word "Unauthorized" into the title, upon the advice of legal counsel. During the Los Angeles production, representatives of the Church of Scientology visited the production staff in the midst of rehearsals and handed out documentation of successful litigation against critics of Scientology. Parents of some of the Los Angeles cast members also received phone calls from Scientologists in the entertainment industry, asking them not to allow their children to perform in the musical. Can you think of a more fun way to spend your holidays?
The winter jocularity continues with David Sedaris', THE SANTALAND DIARIES. The holiday season has been called the most wonderful time of the year. Not so says Crumpet, the unemployed, chemically dependent writer who takes a job as a "helper elf" at Macy's Santaland in NYC! His tale of mass marketing, stressed out sales clerks, drunken Santas, screaming kids and the general insanity of the holidays is hilarious and meant for mature audiences only. A favorite of NPR, and award-winning author of such books as "When You Are Engulfed in Flames," Sedaris' cutting, sardonic wit is on full display with this one-man show starring local favorite Brian Shea (Othello). A must see hit for anyone who views the holiday season a little differently from what the television wants us to believe.
Performances and ticket prices are as follows:
Monday, Wednesday, Thursday, Friday and Saturday performances:
A.V.M.U.C. SCIENTOLOGY PAGEANT at 7 p.m.
THE SANTALAND DIARIES at 9 p.m.
Sunday performances are:
A.V.M.U.C. SCIENTOLOGY PAGEANT at 5 p.m.
THE SANTALAND DIARIES at 7 p.m.
Single tickets are $25 for each show or $40 for a two pack (purchasing single tickets to both productions).
"Pay What You Can" nights for both productions are Monday, December 13 and 20.
Drinks and food will be allowed into the seating area. Special show themed alcoholic beverages will be offered for sale, as well as the theatre's usual open bar.
Please call the American Stage Box Office at (727) 823-PLAY (7529) or go to www.americanstage.org for more information and to purchase tickets.
American Stage Theatre Company is located at the Raymond James Theatre, 163 3rd Street North in the heart of downtown St. Petersburg, Florida. American Stage Theatre Company is a not-for-profit professional theatre founded in 1977. The company's mission is to create the most satisfying live theatre in the Tampa Bay area, accessible to all members of the community. Their vision is to preserve the greatest human stories from our past, while creating the most defining stories and
storytelling of our time. American Stage presents its six play Mainstage Series in its brand new, 182-seat Raymond James Theatre each year. The theatre's other programming includes: American Stage in the Park, "After Hours" Series, Susan R. Hough Cabaret Series, School Tour and camps and classes for children and adults. The Hough Family Foundation is the Season Sponsor, Raymond James is the Mainstage Sponsor, Bank of America is the Education Partner, WEDU is the Television Sponsor and WUSF 89.7 is the Radio Sponsor of American Stage.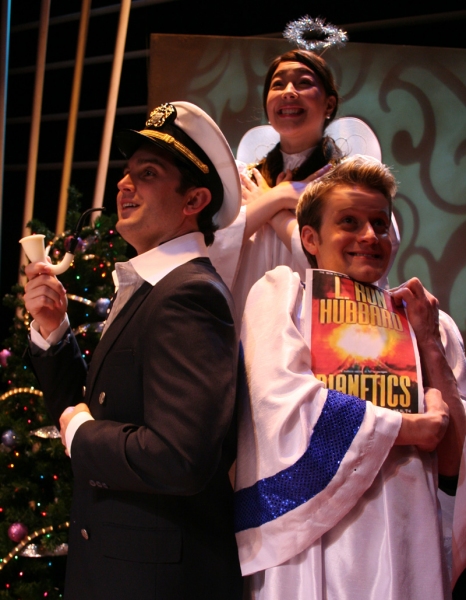 Stephen Ray, Alison Lea Bender and Jared Porter

Stephen Ray, Jared Porter and Alison Lea Bender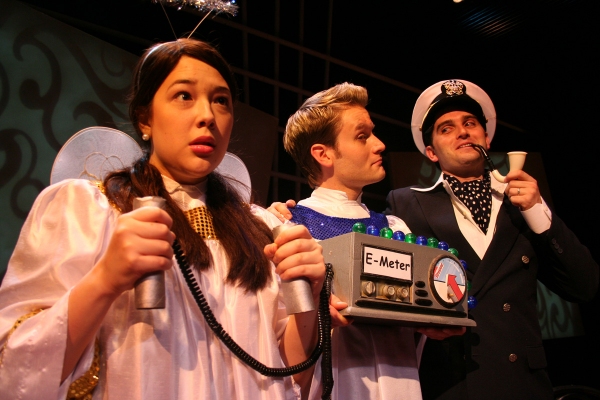 Alison Lea Bender, Jared Porter and Stephen Ray


Related Articles View More Tampa/St. Petersburg

Stories

Shows
More Hot Stories For You