Nine and Numb Improv Offers Free Admission to Teachers for SCHOOL'S OUT FOR SUMMER, 6/20
Carrollwood Players Theatre's resident improvisational comedy troupe, Nine and Numb, is inviting local educators to celebrate the beginning of summer with FREE ADMISSION to their "School's Out For Summer" improv show on Saturday, June 20th at 11 pm. The offer applies to any teacher or school staff member with valid school ID. The show kicks off the troupe's "Summer of Improv" series at Carrollwood Players, 4333 Gunn Highway, Tampa, FL, 33618.
Nine and Numb features a group of comedy performers who create hilarious scenes on the spot, based on suggestions from the audience, in a style similar to the popular TV show, "Whose Line Is It, Anyway?" The audience controls the plot and the actors deliver the laughs. The troupe has been in residence at Carrollwood Players since 2011 and its new "Summer of Improv" series will feature a combination of adults-only, late-night shows in the theatre's 100-seat playhouse, and family-friendly 8 pm shows in the new 60-seat black box performance space.
Nine and Numb's "Summer of Improv" series show dates include the special June 20th 11 pm show with free admission for educators, plus additional adults-only 11 pm shows on Saturday, July 18th and Saturday, August 29th. The family-friendly 8 pm shows are set for Friday, July 3rd, Friday, August 7th and Saturday, August 15th.
For all Nine and Numb shows, regular tickets are $10 for adults and $5 for students with valid ID and children 12 and under. They can be purchased online at carrollwood-players-theatre.ticketleap.com or at the door if available. For more information, visit www.carrollwoodplayers.org.
More Hot Stories For You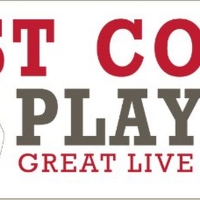 West Coast Players Presents HOW TO SURVIVE YOUR FAMILY AT CHRISTMAS

November 22, 2022

West Coast Players will present William Missouri Downs' How to Survive Your Family at Christmas, directed by Jimmy Chang, from December 2-11, 2022.
---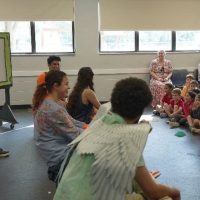 Hillsborough County Students Come to Tampa Theatre for American Stage Bilingual Kids Show

November 22, 2022

For many of the students coming to the Tampa Theatre for a field trip this December 5 and 6, Cinderella Eats Rice and Beans will be the first time they will experience live theatre. Not to mention, live theatre with an all-Latin cast speaking both English and Spanish. 
---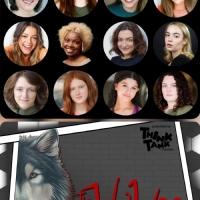 Casting Announced For THE WOLVES at ThinkTank Theatre

November 22, 2022

ThinkTank Theatre has announced casting for 'The Wolves', by Sarah DeLappe.  The play follows the experiences of nine teenage girls as they warm up for their Saturday morning soccer games. 
---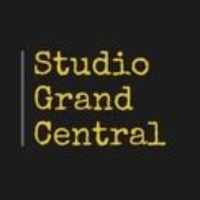 THE YEAR OF EXTRAORDINARY TRAVEL Comes to Studio Grand Central Next Month

November 18, 2022

At a cozy holiday gathering with 40 of her dearest friends (that's you!), Becca McCoy loads up the projector, but not for your typical vacation slide show – for a journey through a year of extraordinary travel.  In this new solo show, her real-life adventure of traveling somewhere every month for a year becomes a theatrical event - exploring relationships, how perspective shapes memory, and the pursuit of authenticity in life. 
---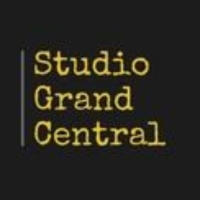 Celebrate the Season With Studio Grand Central's Ha-Ha Holiday Cabaret

November 18, 2022

Studio Grand Central has announced its Ha-Ha-Holiday Cabaret.  Local favorite Sydney Reddish, last seen in the smash hit Haunted Cabaret as well as Jobsite Theatre's production of Picasso at the Lapin Agile, joins our own Anthony Gervais accompanied by Chris Kinney for some classic holiday standards ranging from the naughty to the nice. 
---