American Utopia - 2021 - Broadway
David Byrne's American Utopia is headed back to Broadway this fall!
It has been confirmed that, beginning September 18, the show will return to Broadway's Hudson Theatre for just 17 weeks, through January 17, 2021.
American Utopia began as an album that David Byrne released on Nonesuch Records in March 2018. The recording was his first to reach #1 on the Album Chart and was also his first to reach the Top Five on the Billboard 200 chart. The theatrical concert, which includes songs from American Utopia along with songs from Talking Heads and his solo career, played more than 150 dates in 27 countries over nine months in 2018, and was named "Best International Contemporary Concert" at Australia's 2019 Helpmann Awards.
Schedule
Running Time: 100 minutes with no intermission
American Utopia Broadway Cast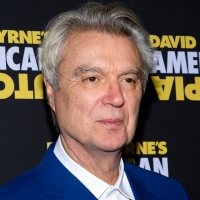 by BWW News Desk - August 2, 2020
David Byrne launches his new monthly radio show, a??Here Comes Everybody,' today, August 1.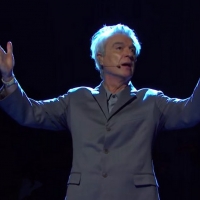 by Stage Tube - March 1, 2020
Last night, David Byrne was the musical guest on Saturday Night Live! He performed his Talking Heads hit 'Once in a Lifetime' as well as 'Toe Jam' live on the SNL stage.