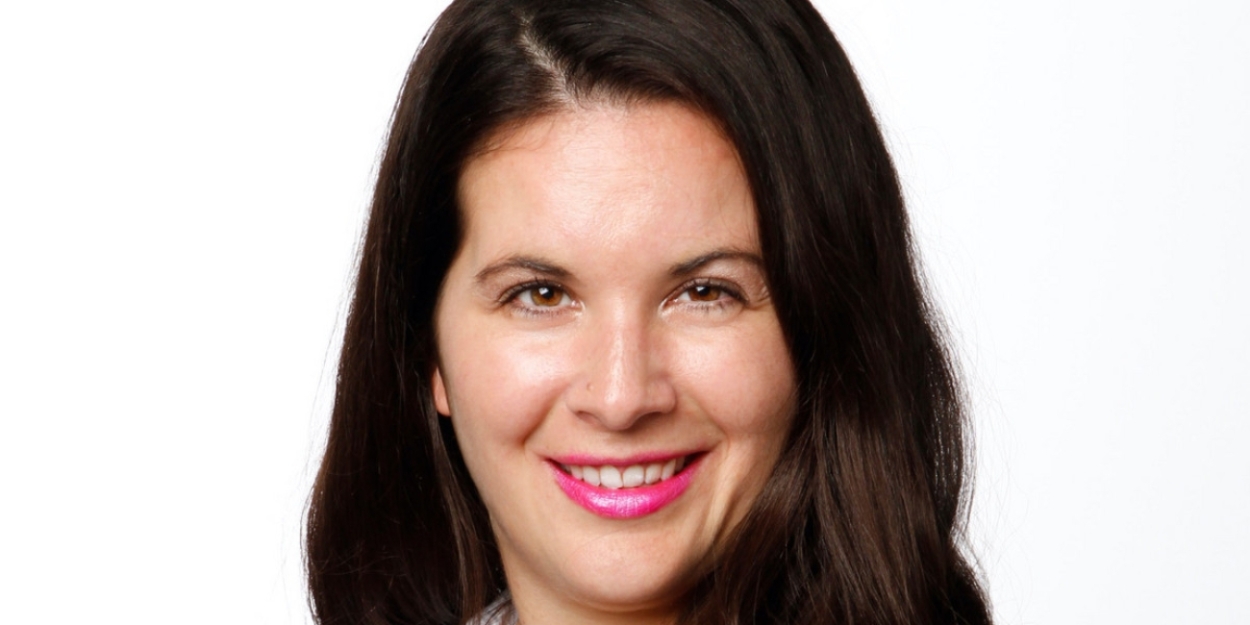 New Ballet Names Laura Burton Chief Operations Officer
Ms. Burton will provide operations leadership for NB and ensure effective and efficient management of performances and classes.
New Ballet, the institution that Silicon Valley looks to for excellence in the art of ballet, has named Laura Burton, most recently manager of New Ballet's outreach program and previously New Ballet's Managing Director, chief operations officer. In her new role, Ms. Burton will provide operations leadership for NB and ensure effective and efficient management of performances and classes while overseeing communications from the organization's leadership to school families and company dancers and collaborating on budgeting and marketing.
"I am thrilled that Laura has accepted the role of chief operations officer," said Dalia Rawson, Founder and Director of New Ballet. "Laura's diverse experiences working with different dance organizations on the East and West Coasts have informed her knowledge and expertise in the ballet world. She is a cherished administrator who will enable New Ballet to reach new heights in the South Bay arts world."
With extensive experience in nonprofit administration coupled with decades of arts education, Laura Burton began her dance training as a versatile performer in many genres of dance including Ballet, Contemporary, Jazz, and Tap, in her home state of Virginia. Burton attended Virginia Tech as a Business Major and was an executive and lead choreographer for the Dance Company of Virginia Tech while simultaneously coaching a nationally ranked High School dance team. Upon graduation Laura moved to New York and was accepted into the advanced level of Broadway Dance Centers IAP training program. She performed for various independent companies and choreographers in New York and choreographed works featured at the historic arts institution, Judson Church, as well as the Artists in the Kitchen festival in Manhattan.
While in New York, Burton was the Assistant School Coordinator and the Summer Intensive Coordinator for pre-professional dancers at Peridance Capezio Center. Laura received her Master's in Dance Education in Higher Education and the Professions from NYU. Upon moving to California, she became Operations Manager at Silicon Valley Ballet (formerly Ballet San Jose), Managing Director at New Ballet, Operations Manager at Oakland Ballet, and is now the Chief Operating Officer at New Ballet.
Laura is an ABT Certified Teacher, who has successfully completed the ABT Teacher Training in Primary through Level 3 of the ABT National Training Curriculum and has received affiliate teacher status. She is currently on faculty at New Ballet and ODC in San Francisco.
About NEW BALLET
New Ballet is a 501(c)(3) not for profit corporation that was founded in 2016 by local dancer, choreographer and ballet teacher Dalia Rawson.
The Company is the Resident Ballet Company of the Hammer Theatre. Its performances are vibrant celebrations of dance and fun theatrical experiences for the whole family. Hailed by critics and audience members as "mesmerizing," "innovative" and even "woke," New Ballet celebrates the virtuosity of classical ballet and the cathartic power of the performing arts.
New Ballet's programs are made possible in part by an operating grant from the City of San Jose Office of Cultural Affairs.
For more information about New Ballet visit https://newballet.com.