SHOW
DATES
THEATRE
HOT PICK


Soul Train

9/16 - 10/16/2022

American Conservatory Theater
San Francisco

"Adam Strauss is Not Unhappy"


Adam Strausss hit solo show, The Mushroom Cure, will return to The Marsh Berkeley for a limited run. It will run in repertory with his
4/9 - 5/21/2022

The Marsh Berkeley
2120 Allston Way, Berkeley
Berkeley

Dance Series 2: P.S. Forever Smuin


Smuin Contemporary Ballet wraps up its 28th season with the vibrant program, "Dance Series 2: P.S. Forever Smuin", featuring four diverse ballets from established dancemakers
5/19 - 5/22/2022

Mountain View Center for the Performing Arts
500 Castro Street
Mountain View

Live At the Orinda - Christine Andreas


Two-time Tony nominated singer/actress Christine Andreas will make the Bay Area debut of her critically-acclaimed show, Love Is Good, along with her Grammy-nominated husband, producer/composer
5/22

Orinda Theatre
2 Orinda Theatre Square
Orinda

Songs of Midlife Madness


Songs of Midlife Madness is a surprisingly exuberant coming-of-middle-age story that follows Lisa-Marie Newton (with the Tom Shaw Trio) as she confronts the age when
5/21 - 5/22/2022

The Gateway Theatre
215 Jackson Street, San Francisco, CA 94111
San Francisco

The Lehman Trilogy

4/20 - 5/22/2022

American Conservatory Theater
San Francisco

The Lehman Trilogy


A.C.T. presents the National Theatre and Neal Street Productions international theatrical sensation, The Lehman Trilogy. Written by Stefano Massini, adapted by Olivier Awardnominated Ben Power
4/20 - 5/22/2022

The Geary Theatre
415 Geary Street
San Francisco

"The Mushroom Cure"


Adam Strausss hit solo show, "The Mushroom Cure," will return to The Marsh Berkeley for a limited run. It will run in repertory with his
4/8 - 5/27/2022

The Marsh Berkeley
2120 Allston Way, Berkeley
Berkeley

"Talk To Your People"


Due to popular demand, The Marsh has extended Dan Hoyles "Talk To YourPeople" through May 28, 2022. This comic, nuanced, and thought-provoking inquiry into some
4/29 - 5/28/2022

The Marsh SF
1062 Valencia St., San Francisco
San Francisco

Dance Series 2: P.S. Forever Smuin


Smuin Contemporary Ballet wraps up its 28th season with the vibrant program, "Dance Series 2: P.S. Forever Smuin", featuring four diverse ballets from established dancemakers
5/27 - 5/28/2022

Sunset Center
San Carlos Street at 9th Ave.
Carmel-by-the-Sea

Real Women Have Curves


powerful, yet fun and thoroughly enjoyable. Chicago ReaderA heartfelt comedy about the struggles of immigrant Latinas!Spend a week in the hot, cramped, house-turned-sewing factory of
5/12 - 5/29/2022

6th Street Playhouse
52 W 6th Street
Santa Rosa

The Sound of Music


The Throckmorton Theatre in Mill Valley has announced the full cast and creative team for its upcoming production of The Sound of Music, which will
5/13 - 5/29/2022

Throckmorton Theatre
142 Throckmorton Ave.
Mill Valley

"Going Out"


After re-opening the doors of The Marsh Berkeley in August 2021, performing to sold out crowds and standing ovations, fan favorite Don Reed returns to
5/7 - 6/4/2022

The Marsh San Francisco
1062 Valencia St
San Francisco

Siudy Garrido Flamenco Company Returns to SF with Enthralling 'Flamenco Intimo'


After successful performances of Falla & Flamenco with the Los Angeles Philharmonic in 2015 and 2019, Siudy Garrido Flamenco Company returns to California with multiple
6/5

Blue Shield of California Theater at YBCA
700 Howard Street
San Francisco

The Government Inspector


Gogols classic 19th Century comedy of errors and mistaken identity has been updated for todays audiences by Jeffrey Hatcher, not unlike a Marx Brothers comedy.
5/6 - 6/5/2022

Marin Art and Garden Center: Barn Theatre
30 Sir Francis Drake Blvd.
Ross

Breaking Down Walls: Celebrating Our Shared Humanity Through The Arts


Breaking Down Walls: Celebrating Our Shared Humanity is a benefit for Ukraine. Various artists include singer, songwriter Will Hammond, Jr.; choreographer Mia J. Chong in
6/11

Cowell Theater
The Cowell Theatre, Fort Mason North end Pier 2, San Francisco 94123
San Francisco

"The Book of Dust – La Belle Sauvage"


Hammer Theatre Center announces the return of National Theatre Live (NT Live), kicking off the series with Philip Pullmans wildly compelling "The Book of Dust
6/9 - 6/12/2022

Hammer Theatre Center
3 Potters Flds Pk, London SE1 2SG, United Kingdom
San Jose

A Small Fire


Adam Bocks meticulously crafted script follows Emily Bridges, a woman used to running all things from her construction business to her family until she suddenly
5/14 - 6/12/2022

Shotgun Players
1901 Ashby Ave.
Berkeley

Waiting for Next


Frank is in a school parking lot waiting for his parents (like he always is) when he meets Marcus, who is also waiting (like he
5/19 - 6/12/2022

City Lights Theater Company
529 S 2nd Street
San Jose

'The Paper Dreams of Harry Chin' by Jessica Huang


THE PAPER DREAMS OF HARRY CHINBy Jessica HuangDirected by Jeffrey LoPLAY DETAILSDuring the Chinese Exclusion Act, Harry Chin, a Chinese national, entered the U.S. by
5/4 - 6/18/2022

San Francisco Playhouse
450 Post St, San Francisco, CA 94102
San Francisco

Water by the Spoonful


Visual content only
5/3 - 6/18/2022

San Francisco Playhouse
San Francisco

Dear Evan Hansen


A letter that was never meant to be seen, a lie that was never meant to be told, a life he never dreamed he could
6/8 - 6/19/2022

Center for the Performing Arts
255 S. Almaden Blvd.
San Jose

Laura Benanti


Lesher Center for the Arts continues its 2022 Headliners series with Broadway veteran Laura Benanti. Praised for her supreme command, a thrilling voice, and a
6/25

Hofmann Theatre at Lesher Center for the Arts
1601 Civic Drive
Walnut Creek

Beehive, the 60s Musical


From solo powerhouses like Aretha Franklin, Tina Turner, and Janis Joplin to glamorous girl groups such as The Supremes and TheShirelles, Beehive the 60's Musical
5/27 - 6/26/2022

Center Repertory Company
Walnut Creek

Man of La Mancha


San Jose Playhouse presents Man of La Mancha. A Musical Play by Dale Wasserman based on Miguel de Cervantes Don Quijote de la Mancha Music
6/2 - 6/26/2022



PHOTOS

CAST

3Below Theaters & Cafe
288 South Second Street, San Jose, CA 95113
San Jose

TheatreWorks presents "Ragtime"


TheatreWorks Silicon Valley continues its 51st season with the hit musical"Ragtime". This sweeping and stirring musical masterpiece paints a portrait of America at the dawn
6/1 - 6/26/2022

Mountain View Center for the Performing Arts
500 Castro Street
Mountain View



Back to the Main Page | Browse Local Theatres
---
Latest San Francisco Reviews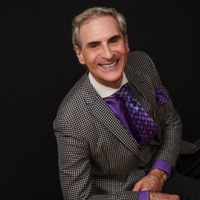 BWW Review: HART'S DESIRE at Theatre Rhino
by Steve Murray - May 16, 2022
Award-winning entertainer Mark Nadler (2015 Broadway World Editor's Choice Award for Entertainer of the Year) blew into town for a brief 4-performance run of his new show Hart's Desire, a very gay imagined collaboration between Moss Hart and Lorenz Hart had they not been closeted in the 1930's and 4...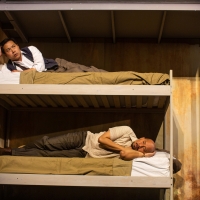 BWW Review: THE PAPER DREAMS OF HARRY CHIN at SF Playhouse
by Steve Murray - May 12, 2022
Award-winning playwright Jessica Huang's powerful story of the repercussions of the Chinese Exclusion Act is superbly realized by Director Jeffrey Lo (The Language Archive, The Santaland Diaries, Vietgone) and a stellar cast including my local fave Jomar Tagatac in another outstanding performance. M...
BWW Review: FUN HOME at 42nd Street Moon Beautifully Explores a Daughter's Longing to Come to Terms with Her Family History
by Jim Munson - May 06, 2022
BroadwayWorld reviews 42nd Street Moon's gloriously heart-rending and humorous new production of the Tony-winning musical 'Fun Home' running live in San Francisco through May 8th only....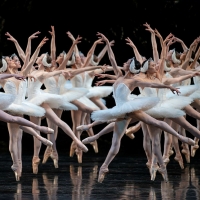 BWW Review: SWAN LAKE at San Francisco Ballet Brings the 2022 Season to a Spectacular Close
by Jim Munson - May 02, 2022
BroadwayWorld reviews San Francisco Ballet's glorious production of Helgi Tomasson's 'Swan Lake' running through May 8th. It also marks the end of Tomasson's wildly successful 37-year run as SFB Artistic Director....
BWW Review: AIROTIC SOIREE at Great Star Theatre
by Steve Murray - May 01, 2022
Built in 1925, the revived 500-seat Great Star Theater is the only remaining theater in San Francisco's Chinatown and now has the hottest show in town with AirOtic Soiree, a sensationally seductive evening of aerial circus artistry and burlesque cabaret at its finest....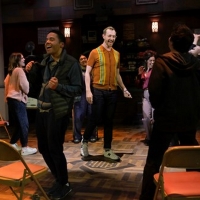 BWW Review: OCTET at Berkeley Rep Finds the Humanity in Our Technology-Obsessed Culture
by Jim Munson - April 29, 2022
BroadwayWorld reviews Berkeley Rep's pitch-perfect production of Dave Malloy's beguiling acapella musical 'Octet' running live through May 29th...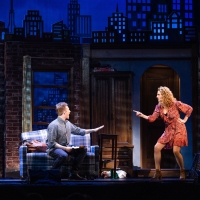 BWW Review: TOOTSIE at Broadway San Jose
by Linda Hodges - April 21, 2022
Tootsie made its Northern California premiere at San Jose's Center for the Performing Arts and will be there now through April 24. With a Tony-winning book by Robert Horn, and with music and lyrics by the clever David Yazbek (The Band's Visit, Dirty Rotten Scoundrels) Tootsie garnered eleven Tony no...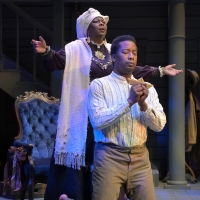 BWW Review: GEM OF THE OCEAN at TheatreWorks Silicon Valley
by Steve Murray - April 14, 2022
August Wilson's powerful drama of racial unrest in Pittsburgh circa 1905 seems exceptionally prescient these days, confirming that the struggle for equality and freedom are a constant for African Americans that shapes their everyday lives in ways both subtle and overt. ...
BWW Review: FEFU AND HER FRIENDS at A.C.T. Delivers a Uniquely Compelling Theatrical Experience
by Jim Munson - April 11, 2022
BroadwayWorld reviews A.C.T.'s funny and moving new production of Maria Irene Fornes' multi-layered feminist classic, 'Fefu and Her Friends,' running through May 1st at the Strand Theater....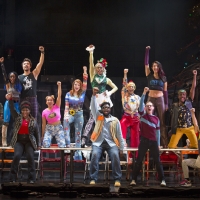 BWW Review: Broadway San Jose's Limited Run of RENT is Glorious
by Linda Hodges - April 09, 2022
Broadway San Jose's limited run of Jonathan Larson's RENT is a glorious time of raw-energy rock, as well as a heartrending reminder to measure your life in love. Billed as the 'Farewell Tour,' supposedly being the final time the original Michael Greif staging will travel North America, the show pack...