Latest News on Tom Hubbard
Latest News on Tom Hubbard
Tom Hubbard News
Photos: Wendy Scherl Honors Marvin Hamlisch With THE SWEETNESS AND THE SORROW at The Green Room 42
by Stephen Mosher - May 16, 2022
THE SWEETNESS AND THE SORROW: SONGS OF MARVIN HAMLISCH played for two nights at The Green Room 42 and BWW Cabaret photographer Helane Blumfield was in the room.
BWW Review: Madelaine Warren Extends a Welcoming INVITATION to Guests of The Laurie Beechman Theatre
by Stephen Mosher - May 6, 2022
Madelaine Warren returns to the cabaret stage with a new Barry Kleinbort-helmed show featuring two spectacular musicians.
Photos: Karen Akers Makes Birdland Debut With New Concert WATER UNDER THE BRIDGE
by Chloe Rabinowitz - Apr 27, 2022
Birdland presented singer/actress Karen Akers, who premiered a brand new, very personal concert on Monday, April 25.  The show, titled "Water Under The Bridge," was musical directed by Alex Rybeck, with Tom Hubbard on bass.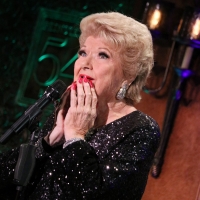 Photos: Marilyn Maye: 94, Of Course There's More! at Feinstein's/54 Below
by Kevin Alvey - Apr 21, 2022
'Marilyn Maye: 94, Of Course There's More!' at Feinstein's/54 Below in NYC. Marilyn Maye celebrated her 94th birthday with a run of 10 shows in the NYC Nightclub. Featuring songs from the Great American Songbook and from the Broadway stage, Marilyn brought her special brand of energetic positivity to the Manhattan crowd and shows no signs of slowing down!
HEY FRENCHY, STORIES AND SONGS FROM THE PANTRY Named 2022 Bistro Award Winner
by Marissa Tomeo - Apr 13, 2022
"Hey Frenchy, Stories and Songs from the Pantry" was just named 2022 Bistro Award Winner for outstanding Autobiographical Show. Frenchy is returning to Don't Tell Mama to perform with Claudine Cassan-Jellison. The pair share 'Bistro Award Winning' honors with director Barry Kleinbort, and musical director David Gaines. The wonderful Tom Hubbard will be join on the bass.
Photos: Jackie Draper SPREADIN' RHYTHM AROUND at The Laurie Beechman Theatre by Helane Blumfield
by Stephen Mosher - Mar 9, 2022
In the Broadway World exclusive, Helane Blumfield captures Jackie Draper in the act at the Laurie Beechman Theatre.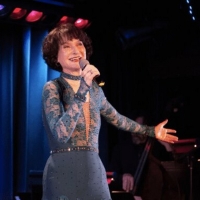 Jackie Draper to Present Encore Of SPREADIN' RHYTHM AROUND at the Laurie Beechman Theatre
by Chloe Rabinowitz - Mar 1, 2022
Performer Jackie Draper will present an encore performance of her critically well-received show, Spreadin' Rhythm Around, on Sunday, March 6 at 4 PM at the Laurie Beechman Theatre.
BWW Review: Put a Bow On BILLY STRITCH BIG BIRDLAND BIRTHDAY BASH! - A Swell, Shiny Gift For All To Enjoy
by Stephen Mosher - Feb 11, 2022
Billy Stritch is celebrating a milestone birthday and the fans are reveling in the fun, as well they should.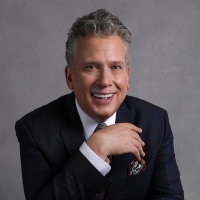 Max Von Essen, Marilyn Maye & More to Join Billy Stritch for BIRTHDAY BASH
by Chloe Rabinowitz - Feb 1, 2022
Birdland Jazz Club will welcome back Grammy Award-nominated pianist, vocalist and songwriter Billy Stritch for an exclusive five-show concert engagement celebrating "Billy Stritch's Big Birdland Birthday Bash!" from Thursday, February 10 through Saturday, February 12.
BWW Review: With an Encore of Her BIRTHDAY BASH! at Feinstein's/54 Below Karen Mason Shines As Bright As Ever
by Stephen Mosher - Jan 21, 2022
When a much-delayed birthday concert finally premiered in November, the show sold out in record time. This week the folks who missed out had their lucky shot at joining in the celebration.
Tom Hubbard Videos
BWW Exclusive: Watch Linda Lavin Sing from LOVE NOTES!
by BroadwayWorld TV - Mar 29, 2020
Club44 Records just released Love Notes, the new album from LINDA LAVIN a?" the Tony Award and Golden Globe winning and Emmy Award nominated stage and screen legend. Love Notes, an elegant and swinging mix of timeless standards, jazz classics and gems of the pop/rock era, is available from iTunes, Amazon, in stores and all streaming platforms.