Works & Process At The Guggenheim Announces WPA Virtual Commissions August Premieres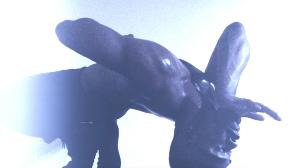 Works & Process, the performing arts series at the Guggenheim has announced August premieres for Works & Process Artists (WPA) Virtual Commissions. New commissions are posted on Facebook, Instagram, and YouTube (@worksandprocess) every Sunday and Monday at 7:30 pm.
August 2 Ashley Laracey and Troy Schumacher
August 3 Gabrielle Lamb
August 9 Michael Novak and Josh Prince
August 10 Malcolm Jason Low and Jodi Melnick
August 16 Adrian Danchig-Waring, Joseph Gordon and HIPS
August 17 Alejandro Cerrudo and Ana Lopez
August 23 Silas Farley
August 24 Andrea Miller
August 30 Courtney Cochran
August 31 Carson Murphy and Nicholas Van Young
"While it may be some time before we can once again see performances like these in real time and space, this year's Works & Process affirms that even when circumstances are constrained, creativity can still take flight and soar." - The Wall Street Journal
Since April, in direct response to the pandemic and to financially support artists and nurture their creative processes during these challenging times, Works & Process, the performing arts series at the Guggenheim, has presented Works & Process Artists (WPA) Virtual Commissions. Through the generosity of our board and donors, over $150,000 in commissioning funds is being granted to over 100 artists to produce new video works while social distancing. Each under five minutes long, these virtual performances spotlight leading creators who have participated in past Works & Process programs.
PLAYLIST: https://www.youtube.com/playlist?list=PLJ08rQmWB63RFC3avQF-nDsneUXLrUd4X
WORKS & PROCESS ARTISTS (WPA) VIRTUAL COMMISSIONS
(Participating artists as of July 23)
Stella Abrera * Evita Arce * Ephrat Asherie * BalletX * Brandon Stirling Baker * LaTasha Barnes * Reid Bartelme * Lisa Bielawa * Stefanie Batten Bland * Joshua Bergasse * Hope Boykin * Brian Brooks *
Camille A. Brown * Nora Brown * Tony Buck * Nathan Bugh * Rena Butler * Donald Byrd * Chris Celiz * Alejandro Cerrudo * Courtney Cochran * Gaby Cook * Anthony Roth Costanzo * Dylan Crossman * Adrian Danchig-Waring * Machine Dazzle * Viva DeConcini * Simone Dinnerstein * Michelle Dorrance * Silas Farley * Jack Ferver * Tom Gold * Joseph Gordon * Amy Hall Garner * Anthony Hawley * Maxfield Haynes * Dance Heginbotham * HIPS * Adam Charlap Hyman * Dick Hyman * Michael R. Jackson * Jeremy Jacob * Colin Jacobsen * Michael Jagger * John Jarboe * Harriet Jung * Larry Keigwin * Gabrielle Lamb * Ashley Laracey * Pontus Lidberg * Ana Lopez * Malcolm Jason Low * Dave Malloy * Missy Mazzoli * Ryan McNamara * Sara Mearns * Jodi Melnick * Andrea Miller * Isaac Mizrahi * Nico Muhly * Carson Murphy * Gillian Murphy * Michael Novak * Josh Prince * Caili Quan * Sascha Radetsky * Jamar Roberts * Anthony Rodriguez * Leonardo Sandoval * Kamala Sankaram * Zoe Sarnak * Penny Saunders* Claudia Schreier * Troy Schumacher * Margo Seibert * Dan Siegler * Dawn Sinkowski * Victoria Sin * Gus Solomons jr. * Ethan Stiefel * Karma Stylz * Macy Sullivan * Pam Tanowitz * Adam Tendler * Conrad Tao * Caleb Teicher * Richard Thomas * Charles Turner * Nicholas Van Young * Preeti Vasudevan * Eyal Vilner* David Watson * Omari Wiles * Zack Winokur * Nicole Wolcott
| | |
| --- | --- |
| Vote Now for the 2022 BroadwayWorld Off-Broadway Awards | |
| voting ends in | |
Related Stories
More Hot Stories For You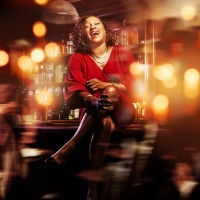 THE WIFE OF WILLESDEN Extends at the Kiln Theatre and Sets New York Premiere

December 9, 2022

Kiln Theatre has announced a two-week extension for Zadie Smith's critically acclaimed smash-hit The Wife of Willesden due to public demand – now running at Kiln Theatre until Saturday 11 February 2023. Directed by Artistic Director Indhu Rubasingham, the production sees Clare Perkins reprising her role as Alvita.
---
STEALING MONA LISA Comes to Theater For The New City This Month

December 9, 2022

August 21, 1911, wasn't just another day at the Louvre in Paris. Security guards discovered that the Mona Lisa, at a time when art work was being photographed, was missing. Who took the Mona Lisa? The cry spread across newspapers and nations.
---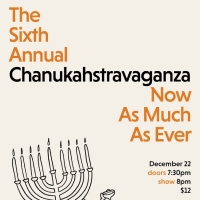 The Sixth Annual Chanukahstravaganza Comes to Littlefield This Month

December 8, 2022

Lana Schwartz and Ilana Michelle Rubin are two Jewish (you might have guessed), native New Yorkers who always get pretty lonely around the holiday season. For the sixth year in a row, they've invited some of the funniest Jewish comedians in New York City (where else?) to help them celebrate the Miracle of Lights: Chanukah. Hannukah. Hanukah. However you choose to spell it. There will be songs, there will be laughter, there will be surprises, and you know there will be gelt. Lots of gelt. Tons of it.
---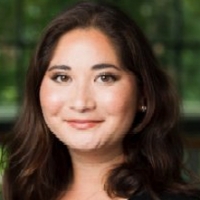 Einhorn Prize Reading Announced At Triad Theater, December 11

December 7, 2022

On Sunday December 11 at 2pm, there will be a presentation of the winners of the first David A. Einhorn Playwriting Prize The event will be held at the Triad Theater, 158 W. 72nd Street. The event will run 90 minutes and include readings of the 1st and 2nd prize winners, some words about David Einhorn, and a talkback on the topics addressed by the plays.
---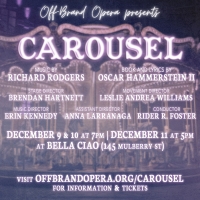 Off-Brand Opera Presents CAROUSEL, December 10 & 11

December 7, 2022

Off-Brand Opera returns this fall with a fresh take on Carousel, the beloved Rodgers & Hammerstein classic. Carousel will be presented with a fresh take on the classic work, featuring performers from a variety of artistic backgrounds in restaurant Bella Ciao's intimate basement cabaret space.
---