Photo Flash: Old Library Theatre's NEXT TO NORMAL Cast Meets Charlie Alterman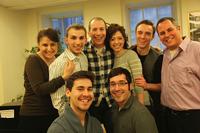 Fair Lawn, New Jersey, March 8, 2012 – Old Library Theatre presents a limited run of composer Tom Kitt, and book writer and lyricist Brian Yorkey's Pulitzer Prize-winning rock musical, Next to Normal (N2N), on March 9, 10, 16, 17, and 23 at 8 p.m.; and March 11, 18, and 25 at 2 p.m. at Fair Lawn Community Center (10-10 20th Street).  In anticipation of its opening night, the production's cast members had recently sat down with Charlie Alterman, N2N on Broadway's musical director and conductor, for a music rehearsal and a vocal workshop.
Debra Carozza-Lynch (Diana), Michelle Lauto (Natalie), Michael Monks (Dan), Jose Paz (Dr. Fine/Dr. Madden), Vince Ricco (Gabe), and Alan Van Antwerp (Henry) make up Old Library Theatre's N2N cast.
N2N tells the story a suburban family whose mother struggles with a bipolar disorder. With a vibrant, soulful rock score and provocative, heartfelt lyrics, N2N reveals how far two parents will go to keep themselves sane, and to keep their family intact.
The musical won three Tony Awards for Best Score, Best Orchestration and Best Performance by a Leading Actress in a Musical in 2009, and the Pulitzer Prize for Drama in 2010.
For this Bergen County's premiere of N2N, Fair Lawn's Tom Lawrence, Hackensack's Bob Russell, and Rutherford's Michele Stern direct the production, featuring Wayne's Charles Santoro's musical direction.
For tickets, purchase at the box office or visit Old Library Theatre's website at www.oldlibrarytheatre.net/tickets.html. Adult: $20, Student/Senior: $18
N2N is presented through special arrangement with Music Theatre International (MTI). All authorized performance materials are also supplied by MTI. 421 West 54th Street, New York, NY 10019 Phone: 212-541-4684 Fax: 212-397-4684 www.MTIShows.com
Photos c/o Old Library Theatre

(L to R) Jose Paz (Dr. Fine/Dr. Madden), Debra Carozza-Lynch (Diana), Charles Santoro (music director), Charlie Alterman, Michelle Lauto (Natalie), Vince Ricco (Gabe), Michael Monks (Dan), Alan Van Antwerp (Henry)
Old Library Theatre's Next to Normal cast with Charlie Alterman and Charles Santoro
Michelle Lauto, Debra Carozza-Lynch
Michael Monks, Michelle Lauto, Vince Ricco, Debra Carozza-Lynch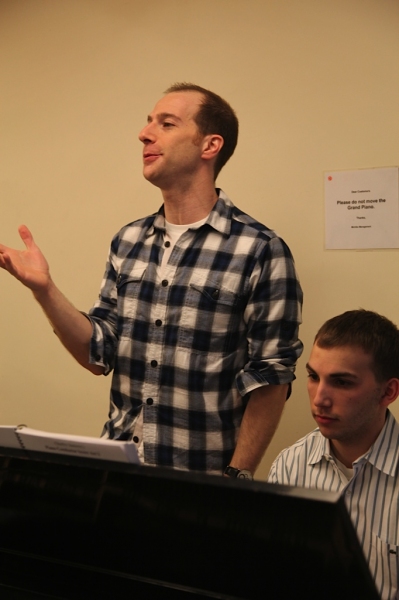 Charlie Alterman, Charles Santoro
Old Library Theatre's Next to Normal cast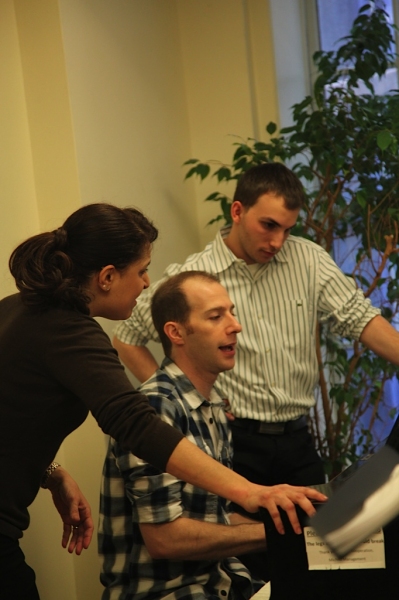 Debra Carozza-Lynch, Charlie Alterman, Charles Santoro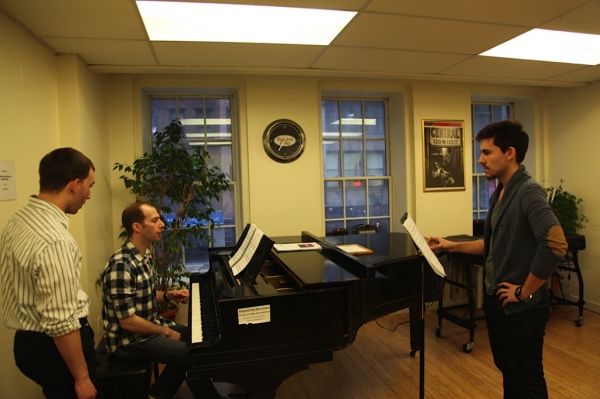 Charles Santoro, Charlie Alterman, Jose Paz
 Alan Van Antwerp, Michelle Lauto