Malcolm Gladwell To Appear On Writers On A New England Stage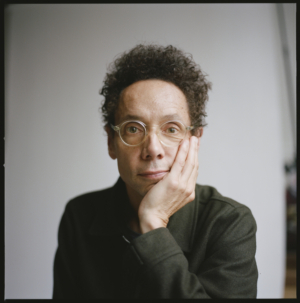 International best-selling author and podcast host Malcolm Gladwell comes to The Music Hall as part of the Writers on a New England Stage series on Friday, September 13. He will discuss his latest book, TALKING TO STRANGERS, which offers a powerful examination of our interactions with strangers-and why they often go wrong.
The 7:30pm event includes an author presentation followed by an onstage interview with Peter Biello, host of New Hampshire Public Radio's broadcast of All Things Considered and The Bookshelf from NHPR, an ongoing segment featuring authors from around New Hampshire and the region.
"Malcolm Gladwell is both a journalist and an artist, and TALKING TO STRANGERS is proof of that," says Biello. "In trademark fashion, Gladwell spells out the social and psychological forces at work when we attempt to understand the stranger in front of us. It's far more complicated than you think. I can't wait to unpack this complexity on stage with him."
Malcolm Gladwell's book TALKING TO STRANGERS is a classically Gladwellian intellectual adventure, a challenging and controversial excursion through history, psychology, and scandals. He revisits the deceptions of Bernie Madoff, the trial of Amanda Knox in Italy, the suicide of Sylvia Plath, the Jerry Sandusky pedophilia scandal at Penn State University, and the death of Sandra Bland-throwing our understanding of these and other stories into doubt. Something is very wrong, Gladwell argues, with the tools and strategies we use to make sense of people we don't know. And because we don't know how to talk to strangers, we are inviting conflict and misunderstanding in ways that have profound effects on our lives and our world. In his first book since his #1 bestseller, David and Goliath, Malcolm Gladwell has written a gripping guidebook for troubled times.
Malcolm Gladwell has been a staff writer at The New Yorker since 1996. He is the author of five New York Times bestsellers - The Tipping Point, Blink, Outliers, What the Dog Saw, and David and Goliath. He hosts the podcast Revisionist History and Broken Record, and co-founded the podcast company Pushkin Industries, an audio content company that produces the podcasts. Gladwell has been included in the TIME 100 Most Influential People list and touted as one of Foreign Policy's Top Global Thinkers. He was born in England and grew up in rural Ontario. He lives in New York.
Ticket packages for Writers on a New England Stage: Malcolm Gladwell with TALKING TO STRANGERS on Friday, September 13, at 7:30pm are $43.75. Packages include a reserved seat and signed copy of TALKING TO STRANGERS ($30.00, hardcover), and can be purchased online at TheMusicHall.org, over the phone at 603.436.2400, or in person at the B2W Box Office at the Historic Theater, 28 Chestnut Street.
Photo Credit: Celeste Sloman
Related Articles View More New Hampshire

Stories

Shows
More Hot Stories For You