New Hampshire Theatre Newsroom
The latest news on live + streaming theatre in New Hampshire.
Review: MAN OF LA MANCHA at Seacoast Repertory Theatre
by Dan Marois on February 07, 2023 in New Hampshire
The Seacoast Repertory Theatre opens its 2023 season pushing its edge of creativity in a spellbinding performance of 'Man Of La Mancha,' a well-known musical launched in 1965. While keeping the bones of the original production, this one is an explosive reimagination that breaks the usual barriers of casting and staging.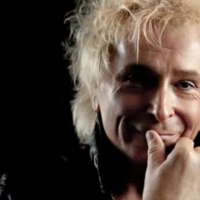 Globally Acclaimed Rod Stewart Tribute Concert Comes To The Park Theatre
by Stephi Wild on February 07, 2023 in New Hampshire
 Even at 78 years old, Rod Stewart keeps touring worldwide. From his early days with the Jeff Beck Group and Faces in the 1960's to his disco period, his great American songbook series, and beyond, Rod has innovated and stayed relevant to generations. He is one of the icons of rock n' roll history.