Norma Luther, Ernie Nolan Named 'Theaterati of the Year' at Midwinter's First Night
Ernie Nolan, executive artistic director of Nashville Children's Theatre, and Norma Luther, who took over ownership of Chaffin's Barn Dinner Theatre and spearheaded its renaissance in 2017, last night claimed top honors as "Theaterati of the Year" at Midwinter's First Night at Music Valley Event Center.
Created and founded by Jeffrey Ellis in 1989, The First Night Awards pay tribute to the personalities and productions which are considered the most outstanding among the year's worth of creative efforts during the preceding twelve months.
The free-wheeling event, which features performances by some of the brightest and best actors in Tennessee, was hosted by J. Robert Lindsey, Benjamin Pendergrast, Tosha Pendergrast and Ashley Wolfe, who kept the action rolling along during the three-hour show. The list of performers include the cast of Ravenwood High School's upcoming production of Catch Me If You Can, starring 2017 Jimmy Awards finalist Nathan Keffer as Frank Abignale Jr.; Ashley Wolfe, performing a tribute to the late 1990 First Night Award winner and Grammy Award-winning musical artist Lari White, who died just last Tuesday, as well as "Another Winter in a Summer Town" from Grey Gardens; J. Robert Lindsey and Jenna Pryor singing "Dare to Dream"; Daddy's Dyin'...Who's Got the Will? star Memory Strong-Smith singing "Get Out and Stay Out" from 9 to 5: The Musical; Bring it On the Musical star and University of Tennessee at Chattanooga alumna Kayla Petrille, who performed "She Used to Be Mine" from Waitress; Austin Jeffrey Smith, who starred at Lt. Joe Cable in The Larry Keeton Theatre's South Pacific in the fall of 2017, sang "Younger Than Springtime"; Crystal Kurek, Tiffany Day, Tyler Samuel and Elizabeth Sisler, aka The Marvelous Wonderettes, sang "Winter Wonderland" from Winter Wonderettes; Bradley Gale, currently starring in Disney's Freaky Friday, the Musical, at Chaffin's Barn, performed an original song he wrote; and Haley Ray and Robby Craze performed "The Song That Goes Like This" from Spamalot, which opens at Murfreesboro's Center for the Arts this Friday.
The show's finale, which featured many of the performers and presenters at the event, was a heartfelt performance of "You Will Be Found" from the Tony Award-winning Dear Evan Hansen.
Haunted, a multi-media, immersive theatrical endeavor co-produced by Actors Bridge Ensemble, Abrasive Media and FALL, was named "Theatrical Event of 2017." Based upon a bleak and devastating - and largely unknown - event in Nashville history, Haunted was a retelling of a tragic railroad accident in which scores of African-American Nashvillians died. The incident at Dutchman's Curve on Richland Creek is the deadliest passenger train crash in American history.
Part of the Plan - the new musical based on the catalogue of music created by American troubadour Dan Fogelberg - and a critically acclaimed revival of Lorraine Hansberry's iconic drama A Raisin in the Sun were named outstanding musical and outstanding play. The world premiere of Part of the Plan was produced by K-Squared Entertainment and Tennessee Performing Arts Center, while Nashville Repertory Theatre produced the revival of A Raisin in the Sun.
ACT 1, now in its 29th season as one of the region's best-known community theater groups, was presented with the award as "Outstanding Theater Company of 2017."
In addition to the tie between Luther and Nolan, top honors in several other categories were shared, including Outstanding Director of a Play, Outstanding Actress in a Musical and Outstanding Actress in a Play. Jaclynn Jutting and Sean Martin were named in the director of a play category; Jutting for Actors Bridge Ensemble and Belmont University Theatre's production of The Amish Project, while Martin was recognized for his direction of the all-female Richard II, a co-production of Nashville Shakespeare Festival and Lipscomb University Theatre.
Jennifer Whitcomb-Oliva's stunning metamorphosis into the legendary Billie Holiday in Lady Day at Emerson's Bar and Grill, and Broadway veteran Rachel Potter's (who now lives in Nashville) showstopping performance as Mamma Mia's Sophie, were named co-winners in the category for Outstanding Actress in a Musical.
In the category of Outstanding Actress in a Play, all three of A Raisin in the Sun's women shared top honors, with 2013 First Night Honoree Jackie Welch winning for her multi-layered performance of Lena Younger. As her daughter-in-law Ruth, Tamiko Robinson Steele was recognized, along with Lauren Frances Jones, who played Beneatha Younger.
Part of the Plan's leading man Harley Jay took the award for Outstanding Actor in a Musical, while Taylor Novak's portrayal of Joseph Merrick in Studio Tenn's The Elephant Man was named Outstanding Actor in a Play.
Jo Lynn Burks won for her musical direction of Belmont University Musical Theatre's production of Fiddler on the Roof, with Anna Perry named as outstanding choreographer for Fiddler.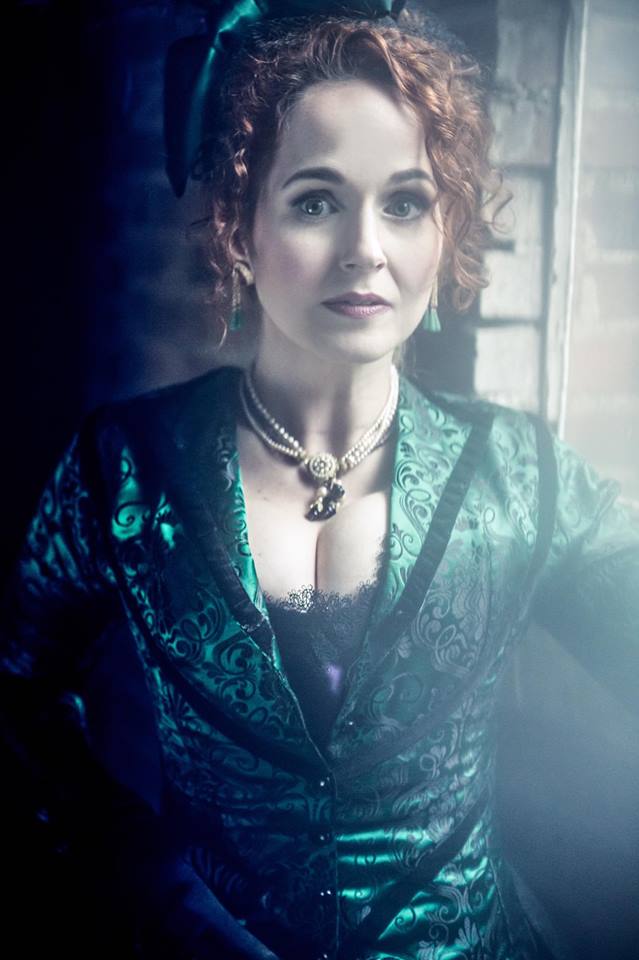 Matt Logan was named outstanding costume designer for his work on Studio Tenn's The Elephant Man; Phillip Franck was honored for his outstanding lighting design for A Raisin in the Sun; and 2011 First Night Honoree Gary C. Hoff won for his scenic design for Nashville Rep's Sense and Sensibility.
The two casts of ACT 1's Angels in America, Parts 1 and 2, were named Outstanding Ensemble Performance by a Cast in a Play, while Center for the Arts' production of The Pirates of Penzance was named the winner in the category for musical ensembles.
An American in Paris was named Outstanding Touring Production of 2017.
Winners of the recently announced BroadwayWorld.com Nashville Theatre Awards were also recognized at Midwinter's First Night, with winners - dominated by TPAC and Lakewood Theatre Company - presented with certificates for their acheivements. Nashville Children's Theatre was named Best Professional Theatre Company in the BWW Awards.
Presenters at Midwinter's First Night included 2011 First Night Honoree Helen Olaketi Mariah Shute-Pettaway, Rachel Potter, Pat Street, Natalie Royal, Lindsay Terrizzi Hess, Britt Byrd, Michael Carlo, Kristina Nichole James, Teal Davis, Noah Rice, Austin Jeffrey Smith, Daniel Carrasquillo, Brittany Easley, Angela Gimlin, MacKenzie Smith, Daniel Morgan, George Hardimon IV, Maddi Keaton, Jonathan Hunter, Natalie Lewis and Tony Insignares. Taylor Tracey and Evan Grabenstein were award wranglers.
And the First Night Award goes to...
THEATERATI OF THE YEAR: Ernie Nolan, executive artistic director of Nashville Children's Theatre, and Norma Luther, owner of Chaffin's Barn Dinner Theatre
THEATER COMPANY OF THE YEAR: ACT 1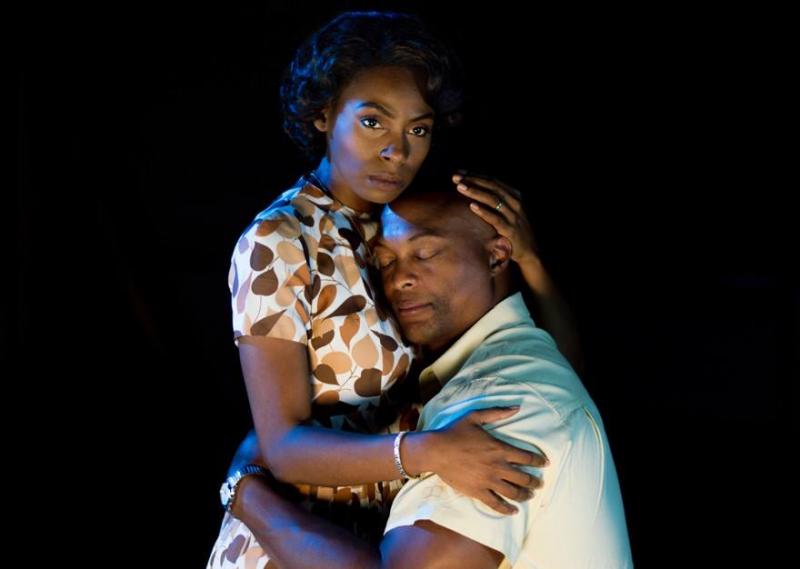 OUTSTANDING PLAY: A Raisin in the Sun, Nashville Repertory Theatre
OUTSTANDING MUSICAL: Part of the Plan, K-Squared Entertainment and Tennessee Performing Arts Center
OUTSTANDING DIRECTOR OF A PLAY: Sean Martin, Richard II, Nashville Shakespeare Festival and Lipscomb University Theatre, and Jaclynn Jutting, The Amish Project, Actors Bridge Ensemble and Belmont University Theatre
OUTSTANDING DIRECTOR OF A MUSICAL: Bradley Moore, Mamma Mia, Chaffin's Barn Dinner Theatre
OUTSTANDING ACTOR IN A PLAY: Taylor Novak, The Elephant Man, Studio Tenn
OUTSTANDING ACTRESS IN A PLAY: Lauren Frances Jones, Tamiko Robinson Steele and Jackie Welch Schlicher, A Raisin in the Sun, Nashville Repertory Theatre
OUTSTANDING ACTOR IN A MUSICAL: Harley Jay, Part of the Plan, K-Squared Entertainment and Tennessee Performing Arts Center
OUTSTANDING ACTRESS IN A MUSICAL: Rachel Potter, Mamma Mia, Chaffin's Barn Dinner Theatre, and Jennifer Whitcomb-Oliva, Lady Day at Emerson's Bar and Grill, Wild Card Productions
OUTSTANDING MUSICAL DIRECTION: Jo Lynn Burks, Fiddler on the Roof, Belmont University Musical Theatre
OUTSTANDING CHOREOGRAPHER: Anna Perry, Fiddler on the Roof, Belmont University Musical Theatre
OUTSTANDING COSTUME DESIGN: Matt Logan, The Elephant Man, Studio Tenn
OUTSTANDING SCENIC DESIGN: Gary C. Hoff, Sense and Sensibility, Nashville Repertory Theatre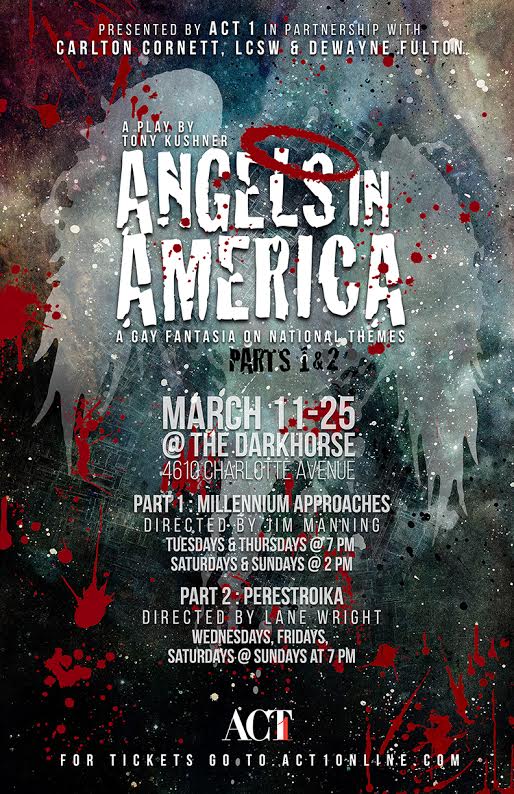 OUTSTANDING LIGHTING DESIGN: Phillip Franck, A Raisin in the Sun, Nashville Repertory Theatre
THEATRICAL EVENT OF THE YEAR: Haunted, Actors Bridge Ensemble, Abrasive Media and FALL
OUTSTANDING ENSEMBLE IN A PLAY: The casts of Angels in America, Parts 1 and 2, ACT 1
OUTSTANDING ENSEMBLE IN A MUSICAL: The cast of The Pirates of Penzance, Murfreesboro's Center for the Arts
OUTSTANDING TOURING PRODUCTION: An American in Paris