Jeffrey Ellis - Page
Jeffrey Ellis is a Nashville-based writer, editor and critic, who's been covering the performing arts in Tennessee for more than 35 years. In 1989, Ellis and his partner launched Dare, Tennessee's Lesbian and Gay Newsweekly which later became known as Query. Ellis is the recipient of the Tennessee Theatre Association's Distinguished Service Award for his coverage of theater in the Volunteer State and was the founding editor/publisher of Stages, the Tennessee Onstage Monthly. He is a past fellow of the National Critics Institute at the Eugene O'Neill Theatre Center and is the founder/executive producer of The First Night Honors - the history of which can be traced to 1989 and the first presentation of The First Night Awards - which honor outstanding theater artisans from Tennessee in recognition of their lifetime achievements and also includes The First Night Star Awards and the Most Promising Actors recognition. Midwinter's First Night honors outstanding productions and performances throughout the state. An accomplished director, Ellis helmed productions of La Cage Aux Folles, The Last Night of Ballyhoo and An American Daughter, all in their Nashville premieres, as well as award-winning productions of Damn Yankees, Company, Gypsy and The Rocky Horror Show. Ellis was recognized by The Tennessean as best director of a musical for both Company and Rocky Horror. Since 2015, Ellis has been increasingly in demand as a director by a variety of Tennessee theater companies and he has helmed productions of Picnic (Circle Players), The Last Five Years (VWA Theatricals), The Miss Firecracker Contest, Cabaret, My Fair Lady, Daddy's Dyin'...Who's Got the Will?, South Pacific and Winter Wonderettes (The Larry Keeton Theatre) and The Little Foxes (ACT 1). He directed the first production of Mart Crowley's updated script for The Boys in the Band since its Broadway revival for his eponymous Jeffrey Ellis Presents... production company. In 2019, Ellis directed Singin' in the Rain (Arts Center of Cannon County), The Wizard of Oz (The Larry Keeton Theatre) and The Secret Garden (Center for the Arts, Murfreesboro), with productions of La Cage Aux Folles (Circle Players) and Little Women, the Broadway Musical (CFTA) already scheduled for 2020.
MOST POPULAR ARTICLES
LAST 30 DAYS
LAST 365 DAYS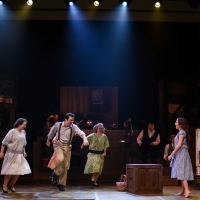 Beki Baker Directs One of the Year's Finest Musicals
Posted: Nov. 7, 2019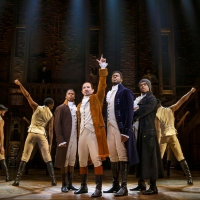 Review: Record-shattering HAMILTON Settles Into Multi-Week Run at TPAC With Dazzling Performances
Posted: Jan. 2, 2020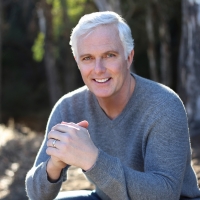 Patrick Cassidy Joins Franklin-based Studio Tenn as Artistic Director
Posted: Nov. 13, 2019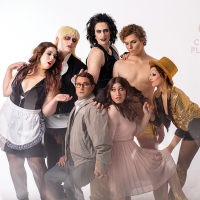 Review: Circle Players' 2019 ROCKY HORROR SHOW is a Can't Miss Show
Posted: Oct. 21, 2019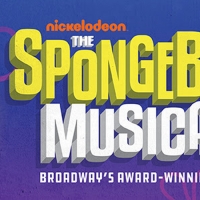 Review: THE SPONGEBOB MUSICAL Brings Spectacular Visuals, Startling Energy to TPAC
Posted: Nov. 7, 2019


TPAC Kicks Off Celebration of its 40th Anniversary With Reveal of 2020-21 Broadway Season

February 23, 2020

Come From Away, Ain't Too Proud a?" The Life and Times of The Temptations, the pre-Broadway tour of Diane Paulus' eagerly anticipated revival of 1776 and a return of one of Nashville's favorite touring productions a?" The Lion King a?" are among the highlights of the 40th HCA Healthcare/TriStar Health Broadway at TPAC season at Tennessee Performing Arts Center.
---
Mandy Patinkin Returns to Nashville's Tennessee Performing Arts Center for DIARIES Concert January 29

January 28, 2020

Whether he is best known to audiences from his work in film (Ragtime, Yentl, The Princess Bride), on television (Chicago Hope, Criminal Minds, Homeland) or on Broadway (Evita, Sunday in the Park With George, The Secret Garden, The Wild Party), Mandy Patinkin has embodied countless unforgettable characters, created memorable moments in performance that continue to resonate with his fans and established himself as a star whose light continues to shine brightly and vividly.
---
BWW Review: Record-shattering HAMILTON Settles Into Multi-Week Run at TPAC With Dazzling Performances and Electrifying Intensity

January 2, 2020

Lin-Manuel Miranda's epic masterpiece Hamilton - the Broadway behemoth that continues to take the theater world by storm one city at a time, one stage at a time - has settled into its multi-week run at Nashville's Tennessee Performing Arts Center.
---
BWW Review: World Premiere of AUNTIE CLAUS at Nashville Children's Theatre is the Perfect Holiday Gift

December 4, 2019

Since arriving in our midst in early 2017, Ernie Nolan justifiably has gained a reputation as an innovator, a creative genius (Hyperbole? The answer is a resounding a?oeno,a?? judging from his artistic achievements of the past two-plus years) and a master of challenging the status quo. As executive artistic director at Nashville Children's Theatre a?" one of the leading theater companies in America, dedicated to serving young audiences through challenging, elucidating offerings certain to appeal to their varied sensibilities a?" he's given us a plethora of productions that have been both unexpected and exhilarating, elevating the local theater scene immeasurably in the process.
---
BWW Review: ELF THE MUSICAL Brings Holiday Magic and Fun to Crossville's Cumberland County Playhouse

December 3, 2019

Luckily, for audiences at Crossville's Cumberland County Playhouse (where Elf, The Musical runs through December 21 in a delightful and sparkling production helmed by producing director Bryce McDonald), the role of Buddy is entrusted to Chris Hallowes, who has proven himself the personification of the term a?oesong-and-dance mana?? during his tenure at the Playhouse, and who once again proves his mettle with his latest onstage assignment. Were it not for the fact we've always considered Hallowes a star, we'd say Buddy is a starmaking performance for him.
---
BWW Review: WINTER WONDERETTES Takes You On a Delightful Holiday Trip at Cumberland County Playhouse

November 26, 2019

There's no better way to ease into the hijinks and hubbub of the holiday season than with a nostalgic trip down memory lane with the awesomely talented, tremendously charming and oh-so-delightful quartet, aka the Marvelous Wonderettes, in Roger Bean's confectionary Winter Wonderettes, the seasonal follow-up to his popular The Marvelous Wonderettes, which first introduced us to Cindy Lou, Betty Jean, Suzy and Missy.
---
BWW Review: SINGIN' IN THE RAIN Sings and Dances Up a Storm at Chaffin's Barn Dinner Theatre

November 20, 2019

Hailed as a a?oenear-perfect movie musical,a?? Singin' in the Rain is nonetheless a challenge for companies mounting a full-scale version of it a?oelive and onstage.a?? It's not just about making it rain onstage during the show's eponymous song and dance number, but more about capturing the magic of bringing movies to life without all the technical wizardry of a film studio at one's behest.
---
Patrick Cassidy Joins Franklin-based Studio Tenn as Artistic Director

November 13, 2019

atrick Cassidy, acclaimed performer and director with a career spanning Broadway, film and television, has accepted the role of artistic director at Studio Tenn. Cassidy, son of Shirley Jones and the late Jack Cassidy and brother to Shaun, Ryan and the late David Cassidy, recently moved from Los Angeles to the Franklin area with his wife, Melissa Hurley Cassidy.
---
BWW Review: THE SPONGEBOB MUSICAL Brings Spectacular Visuals, Startling Energy to Nashville's TPAC

November 7, 2019

Who lives in a pineapple under the sea? Spongebob Squarepants, of course a?" and now, the ambitious but kind, optimistic yet somehow down-to-earth a?oesimple spongea?? is taking his show on the road in a colorful, fun-filled, peripatetic and eye-poppingly surreal musical fresh off Broadway: The Spongebob Musical. You don't have to be a longtime fan of the animated and timeless, eponymously titled Nickelodean series, but clearly it helps to have at least a passing knowledge of the Spongebob oeuvre to keep all the players straight in an apocalyptic, yet thoroughly entertaining, tale of imminent danger for all the Bikini Bottom inhabitants fans have come to love over the years.
---
BWW Review: Hatty Ryan King's Star Shines Brightly in Lipscomb's BRIGHT STAR

November 7, 2019

There is something about Hatty Ryan King a?" the young woman playing Alice Murphy in Lipscomb University Theatre's superb production of Bright Star (the recent Broadway musical by Steve Martin and Edie Brickell) now onstage at Collins Alumni Auditorium through November 10 a?" that sets her apart from her peers, that makes her seem destined for greatness and which ensures that every role she takes on is elevated by her unerring instincts, her palpable presence and her inestimable talent.
---
BWW Review: Nashville Rep's PIPELINE Issues Powerfully Eloquent Challenge to Audiences

October 22, 2019

Dominique Morisseau's Pipeline, which continues Nashville Repertory Theatre's 35th season, is an emotionally driven work of contemporary eloquence and power, a play which audiences should experience in hopes of opening their eyes to the institutional prejudice and bias that exists in this country a?" whether we care to admit it or not. At least, that's the initial takeaway for theater-goers who are giving a cursory review of what they've just seen onstage at Tennessee Performing Arts Center's Andrew Johnson Theatre.
---
BWW Review: Circle Players' 2019 Staging of THE ROCKY HORROR SHOW Shouldn't Be Missed

October 21, 2019

I love The Rocky Horror Show and Clint Randolph and his stellar ensemble of performers have won me over! Their 2019 production of The Rocky Horror Show is incredibly good, outlandishly fun and faithful to the material. Clearly, it ain't your grandma's musical theater (well, actually, it is a?' seeing as how the show bowed in the West End in 1973 and played Broadway in 1975, concurrent with the release of the film version), but it hews pretty damn close to traditional tropes with its boy and girl meets transsexual mastermind who's created a hot and hunky boytoy to satisfy his longings and, well, all hell breaks loose as their stories are told.
---
BWW Review: Street Theatre Company is on a Roll This Season: Go See TOXIC AVENGER For Proof

October 20, 2019

Street Theatre Company has been on a bit of a roll in 2019 a?' there's been a spate of terrific shows, the move into an impressive new space on Elm Hill Pike that will allow the company to grow, and they've continued the legacy created by company founders by continuing to push the envelope in ways creative and exhilarating a?' and theater-goers need no better proof of this than with their Halloween Season offering of The Toxic Avenger, which proves that entertaining musicals don't need huge casts or technical wizardry to be utterly delightful.
---
BWW Review: Some Judicious Editing Could Create a Hit With ACT 1's NIGHTMARIUM INCIDENT

October 19, 2019

Eric Butler is a good writer. That is obvious from his thoroughly believable, unquestionably authentic dialogue he's crafted for The Nightmarium Incident, the original suspense thriller he's written for ACT 1's 2019-20 season and concluding its two-weekend run at Nashville's Darkhorse Theater tonight. But sometimes that can mean too much of a good thing a?' when a writer tends to overwrite, as is the case with this sort-of-spooky comedy-drama that seems uncertain of what it wants to be.
---
BWW Review: Roxy Regional Theatre's Latest Iteration of ASSASSINS is Brilliant and Chilling

October 19, 2019

There comes a moment quite near the conclusion of Roxy Regional Theatre's production of Assassins that is both brilliant and chilling, perfectly encapsulating what the Stephen Sondheim-John Weidman musical is all about.
---
BWW Review: Nashville Children's Theatre's World Premiere of RETURN TO SENDER Hits Close to Home in These Troubled Times

October 17, 2019

As the lights came up in Nashville Children's Theatre's Ann Stahlman Hill Theatre at the conclusion of Return to Sender a?" the world premiere production of Marisela Trevino Orta's adaptation of Julia Alvarez's novel of the same name, now onstage at NCT through October 27 a?" the familiar a?oedinga?? of an alert emanated from my iPhone: A judge had ruled against a Trump administration initiative to refuse entry to immigrants who might find themselves dependent upon public assistance while they pursue their own version of the American dream.
---
BWW Review: ONCE ON THIS ISLAND Launches Stunning National Tour at Nashville's Tennessee Performing Arts Center

October 16, 2019

Visually stunning. Inventively staged. Compellingly acted. Beautifully told. Utterly delightful. Heartrendingly poignant. What more can be said about Once On This Island, the Lynn Ahrens-Stephen Flaherty musical which launched its national tour in Nashville last night with a remarkable opening performance before a capacity crowd in Andrew Jackson Hall? The critical raves, audience adulation and awards for the recent Broadway revival of the Caribbean-influenced musical were enough to attract ticket-buyers, to be certain, but the sheer artistry of the production and its amazingly talented cast will be more than enough to propel the company forward on their cross-country tour where, we suspect, the accolades will continue to be bestowed upon the heartfelt and authentic story.
---
Tamyra Gray Reflects on Opening the ONCE ON THIS ISLAND Tour in Nashville This Week

October 15, 2019

For audience members who saw Once On This Island during its recent Tony Award-winning revival on Broadway, actress Tamyra Gray has some pointers in regard to the show's national tour, which launches tonight at Nashville's Tennessee Performing Arts Center: a?oeThere's a new set-up,a?? she explains. a?oeSince we are no longer in the round, our set has been restructured and it's really, really cool: It's like you've walked into this village and you're watching events unfold.a??
---
BWW Review: Elizabeth Caballero's Captivating Performance Highlights Nashville Opera's MADAME BUTTERFLY

October 12, 2019

Elizabeth Caballero's captivating performance as the tragic romantic heroine Cio Cio San, the titular lead of Puccini's classic opera Madame Butterfly, is so breathtakingly, so exquisitely heartbreaking that she alone is enough to make the 2019-20 season opening production from Nashville Opera a triumph, but director John Hoomes surrounds her with a cast of equally impressive singers who bring the romantic tragedy to life with such vigor and style that any of them might serve as reason enough for audiences to take note.
---
BWW Review: Woven Theatre's Chilling and Suspenseful TALL TALES Opens at The Barbershop Theater

October 9, 2019

a?oeWhat the hell did I just sit through?a?? was my visceral reaction upon leaving the opening night performance of A.D. Timms' Tall Tales a?" the original a?oequeer horror storya?? presented by Woven Theatre Company at The Barbershop Theatre through October 20. Now, some 96 hours later as I sit down to compose my review of the piece, I find myself continuing to ponder that question.
---