Jeffrey Ellis
Jeffrey Ellis is a Nashville-based writer, editor and critic, who's been covering the performing arts in Tennessee for more than 35 years. In 1989, Ellis and his partner launched Dare, Tennessee's Lesbian and Gay Newsweekly which later became known as Query. Ellis is the recipient of the Tennessee Theatre Association's Distinguished Service Award for his coverage of theater in the Volunteer State and was the founding editor/publisher of Stages, the Tennessee Onstage Monthly.  He is a past fellow of the National Critics Institute at the Eugene O'Neill Theatre Center and is the founder/executive producer of The First Night Honors - the history of which can be traced to 1989 and the first presentation of The First Night Awards - which honor outstanding theater artisans from Tennessee in recognition of their lifetime achievements and also includes The First Night Star Awards and the Most Promising Actors recognition. Midwinter's First Night honors outstanding productions and performances throughout the state. An accomplished director, Ellis helmed productions of La Cage Aux Folles, The Last Night of Ballyhoo and An American Daughter, all in their Nashville premieres, as well as award-winning productions of Damn Yankees, Company, Gypsy and The Rocky Horror Show. Ellis was recognized by The Tennessean as best director of a musical for both Company and Rocky Horror. Since 2015, Ellis has been increasingly in demand as a director by a variety of Tennessee theater companies and he has helmed productions of Picnic (Circle Players), The Last Five Years (VWA Theatricals), The Miss Firecracker Contest, Cabaret, My Fair Lady, Daddy's Dyin'...Who's Got the Will?, South Pacific and Winter Wonderettes (The Larry Keeton Theatre) and The Little Foxes (ACT 1). He directed the first production of Mart Crowley's updated script for The Boys in the Band since its Broadway revival for his eponymous Jeffrey Ellis Presents... production company. IMost recently, Ellis directed Singin' in the Rain (Arts Center of Cannon County), The Wizard of Oz (The Larry Keeton Theatre), The Secret Garden (Center for the Arts, Murfreesboro), and La Cage Aux Folles (Circle Players) and will direct Little Women, the Broadway Musical for CFTA (the production was 10 days from opening night when Covid-mandated shutdowns upended plans) October 22-November 6, 2021.
MOST POPULAR ARTICLES
LAST 30 DAYS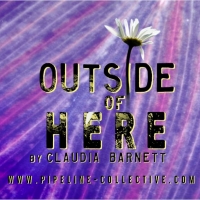 OUTSIDE OF HERE Premieres October 2
Posted: Sep. 28, 2021


Joe Joseph of THE BAND'S VISIT
Posted: Oct. 14, 2021


LAST 365 DAYS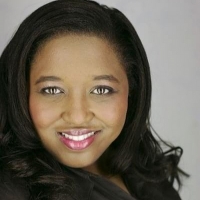 Mourning the Passing of LaQuita James
Posted: Jun. 21, 2021


DRIVING MISS DAISY Continues 2021 CCP Season
Posted: Jun. 4, 2021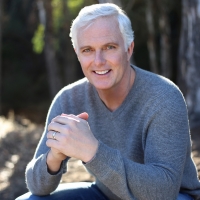 Getting to Know...PATRICK CASSIDY
Posted: Jun. 22, 2021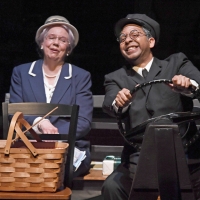 BWW Review: Cumberland County Playhouse's DRIVING MISS DAISY
Posted: Jul. 14, 2021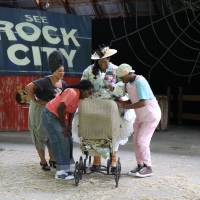 BWW Review: Nashville Children's Theatre's CHARLOTTE'S WEB
Posted: Jul. 1, 2021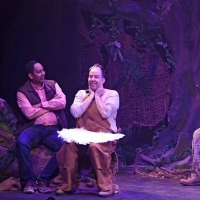 BWW Review: DUCK HUNTER SHOOTS ANGEL at CCP
Posted: Jun. 8, 2021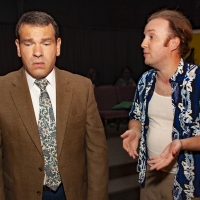 BWW Review: Consider This' THE ODD COUPLE
Posted: Jul. 13, 2021


Reflective and Thoughtful, Joe Joseph On His Journey as Haled in THE BAND'S VISIT as it Continues in Nashville 10/19-24

October 14, 2021

Coming home to the theater – even when it means returning to a role he first played more than two years ago – is a surreal experience for Joe Joseph, the thoughtful, reflective and multi-talented University of Michigan graduate now playing Haled in the national touring company of The Band's Visit, the 2019 Tony Award-winning best musical.
---
Pipeline-Collective Presents 12-Hour Theatrical Event - OUTSIDE OF HERE - Saturday, October 2

September 28, 2021

The result is Outside of Here – a work that has evolved from conversations among Lee, Sternberg, Melinda Sewak and Claudia Barnett – which will premiere this Saturday, October 2, on NECAT, Nashville's Education, Community and Arts Television Network. For 12 hours, one performer (Sternberg plays "Her") will experience one story dozens of times with more than 30 different actors, who comprise a veritable who's who of Nashville's theater community.
---
BWW Review: Post-Pandemic DRIVING MISS DAISY at Cumberland County Playhouse Gains Renewed Vigor

July 14, 2021

One of the most glorious attributes of the theater is the experience of seeing a play you know quite well due to multiple productions over the years and to somehow find it fresh and invigorating, as if it is the first time all over again. Such is the case with Alfred Uhry's seemingly ubiquitous Driving Miss Daisy, which has been presented in countless productions of varying degrees of professionalism since its 1987 debut.
---
BWW Review: Slow Pacing and Poor Blocking Choices Hamper Consider This' THE ODD COUPLE

July 13, 2021

Consider This Theater Company's production of The Odd Couple (now onstage through Sunday, July 18, at Mills-Pate Arts Center in Murfreesboro) on opening night showed great promise during Act One, only to be overwhelmed by poor blocking choices and lackluster pacing in Act Two (which, in reality, is a combination of acts two and three in the original script that first bowed on Broadway in 1965).
---
BWW Review: AcTEENg and Murfreesboro Little Theatre's Powerful Restaging of THE LARAMIE PROJECT

July 9, 2021

When Matthew Shepard was brutally murdered in 1998, anyone could scarcely have known or even surmised the impact his life would have on people the world over and today, almost 23 years after the fact, his presence on this earth continues to be felt in ways both momentous and personal.
---
BWW Review: Nashville Children's Theatre Returns With Imaginative and Immersive CHARLOTTE'S WEB

July 1, 2021

Welcoming audiences to an NCT production for the first time in 16 months – albeit outside and away from its traditional theater space in downtown Nashville and relocated to a working farm west of Nashville – Nolan and his team have crafted the best possible production to herald the company's reemergence. Presented just in time to celebrate its 90th season, Charlotte's Web exemplifies the best of NCT (which has a much-deserved and altogether stellar reputation the world over) with a sustained sense of creativity and unbridled imagination.
---
BWW Review: AN EVENING WITH PLAYHOUSE 615: BROADWAY MUSICAL REVIEW

June 28, 2021

Sometimes, when life is getting you down, there is nothing more pleasing than hearing some showtunes performed by a game and capable lot of performers with the intent of nothing more controversial than lifting your spirits and entertaining you in the way they know best. And that, my friends, is exactly what's on order in the appropriately entitled An Evening With Playhouse 615: Broadway Musical Review.
---
Getting to Know...Studio Tenn Artistic Director PATRICK CASSIDY

June 22, 2021

Though hard to believe it may be, Studio Tenn artistic director Patrick Cassidy and his wife Melissa Hurley Cassidy have been Tennesseans for well over a year now – he took the reins at Studio Tenn, the Franklin-based professional theater company that has gained critical acclaim and national notoriety during its existence for its unique blend of musicals and original plays – but only now, as theater re-emerges from the dark days of a pandemic-related shutdown, have we managed to get the peripatetic Mr. Cassidy to take time out from his hectic schedule to answer our questions and give BroadwayWorld readers a chance to get to know him better.
---
Nashville Community Mourns The Untimely Passing Of Actor/Producer/Writer/Voiceover Artist LAQUITA JAMES

June 21, 2021

Members of the theater, film and voice-over communities in Nashville and beyond are still reeling from the news of the passing of LaQuita James, one of the region's most prolific and best-loved artists, who was found dead in her home last Thursday, June 17. Her cause of death remains unknown, but she is thought to have died from natural causes, according to those close to her.
---
Friday 5(+1): HPAC's World Premiere Production of Michael Kurek's DEAR MISS BARRETT

June 17, 2021

We welcome back our regular feature, The Friday 5 (+1), with today's opportunity to get to know four members of the Dear Miss Barrett cast better before the curtain goes up on the show's world premiere production. Crystal Kurek, Deron Ryan Martel, Kimberly Rye and Tyler Evick offer their answers to our queries and tell you why they expect to see you in the audience of Dear Miss Barrett over the next two weekends.
---
BWW Review: Adam Pascal 'So Far...' Charms Audience at Nashville's Tennessee Performing Arts Center

June 13, 2021

As you might imagine, Adam Pascal – the Tony Award-nominated star of Rent, who went on to play Radames in Elton John's Aida on Broadway, William Shakespeare in Something Rotten, among an impressive list of roles (including Chicago's Billy Flynn, Memphis the Musical's Huey Calhoun and the emcee in Cabaret), both onstage and off – fairly radiates charm and confidence in his appropriately titled cabaret, So Far…An Acoustic Retrospective, which features the singer-actor-musician performing a program of songs from the shows for which he is justifiably renowned.
---
BWW Interview: Adam Pascal Brings SO FAR...AN ACOUSTIC RETROSPECTIVE to Nashville Saturday 6/12

June 9, 2021

Years from now – when historians write about the initial signs of life that began to emerge from the mists that shrouded the world of live performance toward the end of a worldwide pandemic – it may well be determined that Adam Pascal, the Tony Award-nominated actor, singer and musician, knew exactly how to reconnect to audiences starved for satisfying entertainment.
---
BWW Review: Cumberland County Playhouse's DUCK HUNTER SHOOTS ANGELS Makes You Laugh, Makes You Think

June 8, 2021

ou have to hand it to Mitch Albom (the well-known sportswriter turned memoirist turned playwright turned heartland media mogul): the man knows how to craft a tale certain to appeal to a wide swath of his audience, manipulating and cajoling them along the way with good humor and sometimes incisive wit before going for the jugular of the sentimental with a dramatic payoff that's sure to wring tears, sell tissues and send the aforementioned audiences into the real world with something to think about.
---
BWW Review: Outrageously Camp SLOPPY BONNIE Trades on Stereotypes and Cliches

June 4, 2021

Outrageously camp and deliriously fun – what more can you expect from a pandemic-shattering original musical called Sloppy Bonnie? – but are we so blinded by the pure joy of the return to live theater (albeit in a parking lot, however spacious it may be) that we are forgiving of the stereotypes and cliches that abound in Krista Knight's script and Barry Brinegar's music.
---
DRIVING MISS DAISY Continues 2021 Season at Cumberland County Playhouse

June 4, 2021

Cumberland County Playhouse has recently announced the remainder of its 2021 Season, featuring the currently running revival of Duck Hunter Shoots Angel and the upcoming opening of Driving Miss Daisy.
---
Tennessee Performing Arts Center Brings Broadway 'Roaring Back' to Nashville

June 3, 2021

Celebrating a return to performances after an extended intermission due to the Covid-19 pandemic, the nonprofit Tennessee Performing Arts Center (TPAC) is bringing the best of Broadway "Roaring Back" to Nashville with its 2021-22 HCA Healthcare/TriStar Health Broadway at TPAC Season, featuring a multi-week return engagement of Nashville's best-loved Broadway musical, Disney's THE LION KING.
---
Nashville Repertory Theatre Unveils 2021-22 Season

June 3, 2021

Nashville Repertory Theatre  unveiled its 2021-22 season Tuesday night at Kimpton Aertson Hotel's rooftop patio, featuring a plethora of Nashville theater's brightest stars, who charmed and entertained everyone in their audience (each of whom were fairly adither with anticipation of what's to come and the joy of watching live performance).
---
NEW SEASON REVEAL at Roxy Regional Theatre Set for Friday 6/25

June 3, 2021

Following an 18-month hiatus, live performances are returning this fall to the corner of Franklin and First in Historic Downtown Clarksville as the Roxy Regional Theatre readies for its return to the stage.  
---
TPAC Kicks Off Celebration of its 40th Anniversary With Reveal of 2020-21 Broadway Season

February 23, 2020

Come From Away, Ain't Too Proud a?" The Life and Times of The Temptations, the pre-Broadway tour of Diane Paulus' eagerly anticipated revival of 1776 and a return of one of Nashville's favorite touring productions a?" The Lion King a?" are among the highlights of the 40th HCA Healthcare/TriStar Health Broadway at TPAC season at Tennessee Performing Arts Center.
---
Mandy Patinkin Returns to Nashville's Tennessee Performing Arts Center for DIARIES Concert January 29

January 28, 2020

Whether he is best known to audiences from his work in film (Ragtime, Yentl, The Princess Bride), on television (Chicago Hope, Criminal Minds, Homeland) or on Broadway (Evita, Sunday in the Park With George, The Secret Garden, The Wild Party), Mandy Patinkin has embodied countless unforgettable characters, created memorable moments in performance that continue to resonate with his fans and established himself as a star whose light continues to shine brightly and vividly.
---