Latest News on Angela Gimlin
Angela Gimlin News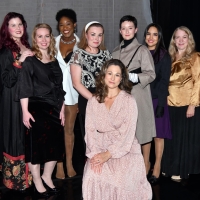 Review: Impressively Original THAT WOMAN Presents Stunning Portraits of Women Involved With JFK
by Jeffrey Ellis - Jun 19, 2022
First conceived prior to the global Covid 19 pandemic and nurtured through those dark and challenging times by Gimlin and Breen, the two halves of THAT WOMAN have finally debuted at Nashville's Darkhorse Theatre this week and will continue there and at The East Room in East Nashville through June 29, affording audiences throughout the city an opportunity to see this unique collection of original works of art close to home.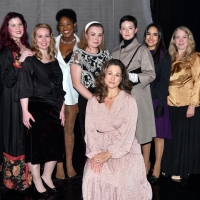 The Friday 5(+1) on Thursday: THAT WOMAN - THE MONOLOGUE SHOW Opens at Darkhorse Theater Tonight
by Jeffrey Ellis - Jun 16, 2022
Opening tonight at Darkhorse Theater in Nashville is That Woman – The Monologue Show, which explores the stories of women who involved or rumored-to-be involved with President John F. Kennedy. Co-written by Nashville-area women playwrights and actors, it is performed by a diverse ensemble of actors who bring the women to life "in a fascinating look at a lesser-known aspect of history and a thought-provoking and entertaining evening of theatre."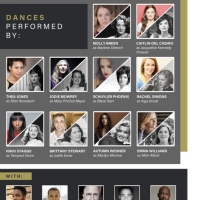 THAT WOMAN- THE MONOLOGUE SHOW and THAT WOMAN- THE DANCE SHOW to Be Presented in Tandem at the Darkhorse Theatre
by Marissa Tomeo - May 14, 2022
The Darkhorse Theatre is set to stage tandem productions of That Woman- The Monologue Show and That Woman- The Dance Show. Ticket for all shows are now on sale at tnplaywrights.org. The Monologue Show will take place for one night only, while the Dance Show will perform on multiple days. Find more information about the shows and performance schedules below. 
Tennessee Playwrights Studio Announces Directors for June and August Shows
by Stephi Wild - Mar 2, 2022
Tennessee Playwrights Studio has announced directors for their upcoming June and August Productions.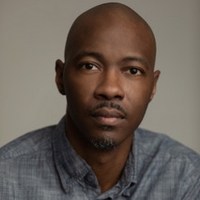 Tennessee Playwrights Studio Announces 2022 Season Of Theatre, Fundraising Initiative
by A.A. Cristi - May 3, 2021
Tennessee Playwrights Studio has announced the TPS 2022 Season of theatre with four world premieres of new works by Tennessee playwrights/creators, along with a new cohort of TPS Fellows to be selected for the playwright development lab in 2022.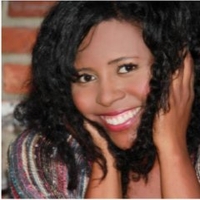 TPS and Angela Gimlin Present Virtual Workshop Reading of THAT WOMAN
by Stephi Wild - Feb 16, 2021
Tennessee Playwrights Studio and Angela Gimlin (Founder and COO of Nashville's own Inebriated Shakespeare Company) present a virtual workshop reading of the to-be-produced-after-the-pandemic play, THAT WOMAN, comprised of a series of monologues from the perspectives of women who were involved (or rumored-to-be involved) with President John F. Kennedy.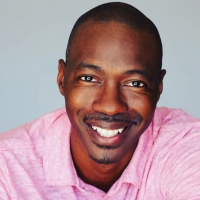 TPS Presents 2020 (Virtual) Reading Festival
by Stephi Wild - Jan 2, 2021
The pandemic has not stopped Tennessee Playwrights Studio's 2020 Fellows from creating six interesting and thought-provoking new works, which have been developed throughout the year at monthly TPS workshops and will be performed by favorite local Nashville actors on January 27-29 and February 3-5, 2021.
BWW Review: Way Off Broadway Productions' Disappointing and Over-Designed LES LIAISONS DANGEREUSES
by Jeffrey Ellis - May 13, 2019
Now would seem the perfect time for a Nashville revival of Christopher Hampton's Les Liasions Dangereuses - an intriguing play about powerful men subjugating women to their sexual domination, private missives between aristocrats made public in order to cause embarrassment, and any perceptibly well-meaning act of charity is undermined by far baser instincts - which is perhaps best known for the movies it has inspired: Dangerous Liaisons and Cruel Intentions.

CRITIC'S CHOICE: The Shows and Theater Events To Liven Up Your Weekend Plans
by Jeffrey Ellis - May 9, 2019
It's another busy weekend in Nashville - but when is Music City not packed with events, festivals, affairs? - and we're back with our Critic's Choice recommendations to have you cut through the theatrical flotsam and jetsam and find a cultural opening that's a good fit for your harried lifestyle. Nashville Opera opens its staging of Marc Blitzstein's The Cradle Will Rock at Noah Liff Opera Center, Way Off Broadway Productions unveils its version of Les Liaisons Dangereuses at Music Valley Event Center, Street Theatre Company invites you to the see their staging of Lynn Nottage's Sweat at their new venue on Elm Hill Pike and Nashville Rep continues its celebration of 10 years of The Ingram New Works Festival at Nashville Children's Theatre.
Macon Kimbrough Directs LES LIAISONS DANGEREUSES for Nashville's Way Off Broadway Productions
by Jeffrey Ellis - May 3, 2019
Les Liaisons Dangereuses - Christopher Hampton's acclaimed 1985 play based on the 1782 novel of the same name by Pierre Cholderlos de Laclos - opens as the latest offering from Nashville's Way Off Broadway Productions, running May 10-June 2 at Music Valley Event Center.