Latest News on Memory Strong
Memory Strong News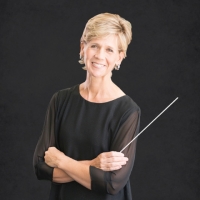 Review: HOLLYWOOD HOLIDAYS at Riveview Performing Arts Center
by Carolan Trbovich - Dec 12, 2022
What did our critic think of HOLLYWOOD HOLIDAYS at Riveview Performing Arts Center? The Pops Orchestra celebrates the holiday season with the Hollywood Holidays concert led by its imaginative and ever-entertaining music director, Dr. Robyn Bell. The long list of amazing holiday films is only surpassed by their wonderful soundtracks. With new videos from SCF film students, it's holiday cinemagic on the Pops Orchestra's concert stage.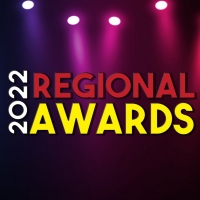 Latest Standings Released For The 2022 BroadwayWorld Nashville Awards; Audience of One Leads Favorite Local Theatre!
by BWW - Dec 5, 2022
The latest standings as of Monday, December 5th, have been released for the 2022 BroadwayWorld Nashville Awards! Nominations were reader-submitted and now our readers get to vote for their favorites.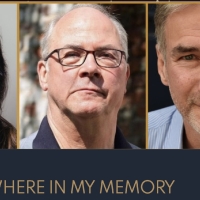 Previews: SOMEWHERE IN MY MEMORY at Das Vindobona
by Martin Ganeider - Nov 1, 2022
What a splendid title for a Christmas Concert! It has been a while since Caspar Richter conducted the VBW Musical Christmas Concerts, something everyone was looking forward to, a highlight of the festive season. Christmas without a Musical Concert wouldn't be the same. It must have been last year, during a conversation with Mr. Richter about Musical Christmas and the possibility of creating something like this at the Vindobona.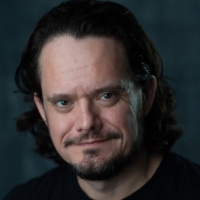 Interview: Playwright Mat Smart and EDEN PRARIE 1971 at NJ Rep 10/20 to 11/20
by Marina Kennedy - Oct 13, 2022
Broadwayworld had the pleasure of interviewing playwright Mat Smart about his career and his upcoming play at NJ Rep, 'Eden Prarie 1971.'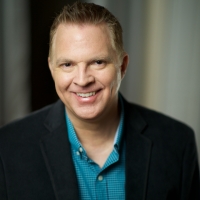 Interview: Award-winning Author Lewis Kempfer On The Publication of 120 SEATS IN A BOILER ROOM
by Jeffrey Ellis - Oct 10, 2022
Tomorrow – October 11, 2022 – marks yet another momentous day in the history of Boiler Room Theatre, the late and lamented theater company that originally brought professional theater to The Factory at Franklin. 120 Seats in a Boiler Room: The Creation of a Courageous Professional Theater, the latest book by BRT co-founder Lewis Kempfer (who is an award-winning author in addition to his multi-hyphenate theater titles as director-producer-actor-designer), will be released by Amazon.
Interview: Liam Brennan Talks About Returning to the Role of Inspector Goole in AN INSPECTOR CALLS
by Anthony Walker-Cook - Oct 10, 2022
Liam Brennan has played the role of Inspector Goole in the West End and on Broadway - he returns to the role this year as part of the touring 30 year anniversary of the National Theatre's production. He speaks to BroadwayWorld about returning to the role.
BWW Interview: Lea Salonga Reflects on her Career and Spills About her Upcoming Tour!
by Alyson Eng - Apr 6, 2022
Next week, Broadway and Disney Legend, Lea Salonga, will perform at the Queen Elizabeth Theatre on April 12th in Vancouver as part of her 2022 DREAM AGAIN TOUR. Known for her work on Broadway (Miss Saigon, Les Miserables), TV (The Voice Philippines), and film (singing voice of Disney's Mulan and Princess Jasmine of Aladdin), Lea is the epitome of a true global superstar.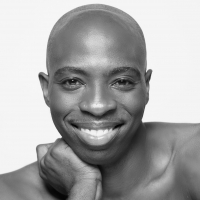 Dancer Spotlight: Lloyd A. Boyd III of ALVIN AILEY AMERICAN DANCE THEATER
by Marina Kennedy - Dec 8, 2021
We had the pleasure of interviewing Lloyd A. Boyd III about his career and the season ahead for Alvin Ailey American Dance Theater for our 'Dancer Spotlight.'
BWW Interview: SARAH BRIGHTMAN TALKS UPCOMING CHRISTMAS TOUR AND 35TH ANNIVERSARY OF 'THE PHANTOM OF THE OPERA'
by Kevin Pollack - Nov 23, 2021
Last year, the world's biggest-selling soprano and legendary GRAMMY® Award-nominated artist Sarah Brightman entertained her first-ever Christmas livestream concert Sarah Brightman: A Christmas Symphony, and it warmed hearts worldwide as the ultimate holiday event. Given the overwhelming response, and in celebration of her favorite time of year, Sarah begins a new Christmas tradition this year with her first-ever A Christmas Symphony Tour.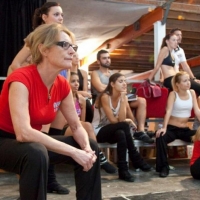 Encuentra las mejores escuelas de Teatro Musical en España
by Angeles Diaz - Nov 10, 2021
¿Actúas o cantas y quieres encontrar un lugar para formarte en Teatro Musical? Hoy hablamos de algunas de las mejores opciones para estudiar teatro musical tanto en Madrid como Barcelona. En primer lugar hay que mencionar la Dance Escool, presente en ambas ciudades.