SHOW
DATES
THEATRE

Bessie Smith: Empress of the Blues


Scenic City Shakespeare is pleased to announce Greenway Farms in Hixson, TN as the inaugural location for their early summer outdoor Shakespeare series. Loves Labours
5/21

Scenic City Shakespeare
5051 Gann Store Road, Hixson, TN
Chattanooga

Brave New Works Lab


Contemporary arts center OZ Arts Nashville announced the line-up for its inaugural Brave New Works Lab, which transforms the organizations expansive warehouse into a laboratory
5/19 - 5/21/2022

OZ Arts Nashville
6172 Cockrill Bend Cir
Nashville

Arsenic and Old Lace


Joseph Kesselring Theatre Knoxville
4/29 - 5/22/2022

Theatre Knoxville
Knoxville

Heroic Couplets: GENDERBEND


Independent arts incubators Kindling Arts and Defy Film Festival unite once again for a second installment of Heroic Couplets: Poetry into Film Collaborations. This year's
5/22

OZ Arts Nashville
6172 Cockrill Bend Circle
Nashville

Love's Labour's Lost


Scenic City Shakespeare is pleased to announce Greenway Farms in Hixson, TN as the inaugural location for their early summer outdoor Shakespeare series. Loves Labours
5/20 - 5/22/2022

Scenic City Shakespeare
5051 Gann Store Road, Hixson, TN
Chattanooga

That Woman - The Monologue Show


**Note - That Woman - The Monologue Show runs in tandem with That Woman - The Dance Show**Explores the stories of women who were involved
6/16 - 6/26/2022

Darkhorse Theater
4610 Charlotte Avenue
Nashville

The Addams Family


Visual content only
7/1 - 7/16/2022

Encore Theatre Company
Tulare

May We All


Playhouse on the Square will produce this country music world premiere, written by the members of CMA award-winning group, Florida Georgia Line. A fledgling country
6/7 - 7/17/2022

Tennessee Performing Arts Center - Andrew Jackson Hall
505 Deaderick Street
Nashville

Always a Bridesmaid


Jessie Jones, Nicholas Hope, Jamie Wooten Murfreesboro Little Theatre
7/14 - 7/24/2022

Murfreesboro Little Theatre
Murfreesboro

Mysteries and Illusions


Enjoy a Unique and Mysterious Evening with Nashvilles Premier Magician! Sleight-of-Hand Mysteries + Interactive Illusions = 100% Fun!It is intimate. Only 30 tickets available per
5/28 - 7/30/2022

The Filming Station
501 8th Ave S, Nashville, TN 37203
Nashville

Bright Star


Visual content only
7/29 - 8/7/2022

Hendersonville Performing Arts Company
Hendersonville

Disney's High School Musical One Act Editi

8/13

Nolensville Performing Arts Center
Nolensville

Roald Dahl's Matilda The Musical Jr


El Dorado Middle School
12/1 - 12/2/2022

George B Elder Perf Arts Centr
Memphis

Into The Woods

2/9 - 2/11/2023

Academy Park
Franklin

Les Miserables School Edition


The legendary Broadway musical has been specially adapted to meet the needs of young performers. This author-approved, PG-rated edition has been abridged to a running
3/30 - 4/1/2023

Nolensville Performing Arts Center
Nolensville

The Curious Incident of the Dog in the Night-Time


Visual content only
3/24 - 4/2/2023

Nashville Repertory Theatre
Nashville

Disney's Newsies Jr.


Tenacre Country Day School
5/11 - 5/11/2023

Memphis Rise Academy
Memphis

Roald Dahl's Matilda The Musical


A joyous girl power romp! This is the story of an extraordinary girl who, armed with a vivid imagination and a sharp mind, dares to
6/8 - 6/10/2023

Academy Park
Franklin



Back to the Main Page | Browse Local Theatres
---
Latest Nashville Reviews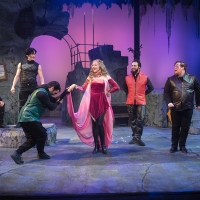 BWW Review: David Lee's 'Sparkling and Winning' Adaptation of LERNER AND LOEWE'S CAMELOT at Studio Tenn
by Jeffrey Ellis - May 07, 2022
Lerner and Loewe's Camelot, the 1960 musical based on the legend of King Arthur and his knights of the round table and adapted from the T.H. White novel The Once and Future King, is now onstage in Franklin, in an entertaining, sparkling and winningly fast-paced rendition from Studio Tenn. Under the ...
BWW Review: Tony Award-winning Revival of RODGERS AND HAMMERSTEIN'S OKLAHOMA! Plays Nashville This Week
by Jeffrey Ellis - May 04, 2022
Yet perhaps at no time during its vaunted and venerated history has Oklahoma! been so polarizing as it has become now, thanks to the 2019 Broadway revival directed by Daniel Fish which is touring the provinces. Setting up shop on the expansive stage of Andrew Jackson Hall at Nashville's Tennessee Pe...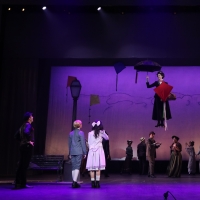 BWW Review: After Two-Year Covid Delay, Nashville Rep's MARY POPPINS Finally Flies Into Polk Theatre
by Jeffrey Ellis - May 01, 2022
After more than two years since its original opening night was set in 2020, Nashville Repertory Theatre's eagerly anticipated production of Disney's Mary Poppins – the stage musicalization of P.L. Travers' tales of the acerbic British nanny and her oft-misbehaving charges – has finally landed on the...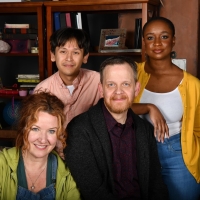 BWW Review: Actors Bridge Ensemble Returns With Gloriously Heartfelt TINY BEAUTIFUL THINGS
by Jeffrey Ellis - April 10, 2022
After two years in real time – which seems like more than two decades in these weird pandemic times in which we've been living most recently – Nashville's critically and audience-acclaimed theater company Actors Bridge Ensemble is back in the business of producing live theater. And may we say, on be...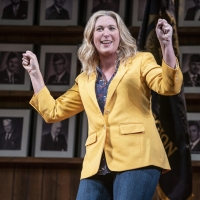 BWW Review: WHAT THE CONSTITUTION MEANS TO ME Stuns Nashville Audiences in TPAC Run
by Jeffrey Ellis - March 31, 2022
If it were at all possible – say, if I were rich or something akin to being rich – I would buy huge blocks of tickets to Heidi Schreck's What the Constitution Means to Me so that everyone could see it and be as affected by it as I was. For to be quite honest, What the Constitution Means to Me is one...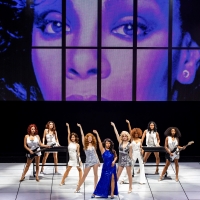 BWW Review: SUMMER - The Donna Summer Musical Brings The Diva's Story Home to Nashville
by Jeffrey Ellis - March 24, 2022
And while that is one of the true musical highlights of Summer – The Donna Summer Musical, it also focuses attention on the fact that the musical itself – or, rather, its problematic book – often seems unable to figure out how to focus the spotlight on its heroine. Taking a non-linear pathway throug...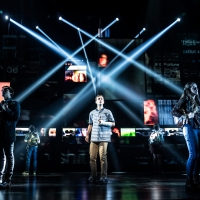 BWW Review: DEAR EVAN HANSEN Returns to Nashville, As Poignant And Powerful As Ever
by Jeffrey Ellis - March 05, 2022
As poignant and as moving – and certainly just as emotionally draining – as you may remember from its first run at Nashville's Tennessee Performing Arts Center in September 2019, Dear Evan Hansen has settled into TPAC's Andrew Jackson Hall for a limited engagement through Sunday, featuring a stellar...
BWW Review: Nashville Children's Theatre's World Premiere of PETER PAN: WENDY'S ADVENTURE TO NEVERLAND
by Jeffrey Ellis - March 01, 2022
There is no place more magical – no art form more transformative – than the theater and now, thanks to the continued creativity and sense of wonder shared by Ernie Nolan and David Weinstein (given an assist from a timeless tale by J.M. Barrie), audiences are treated to an exhilarating flight of fanc...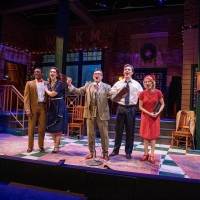 BWW Review: Studio Tenn's Emotional and Heartfelt IT'S A WONDERFUL LIFE Brings Magic to the Holiday Season
by Jeffrey Ellis - December 22, 2021
Cassidy has very cleverly reconfigured the piece to be presented as a radio play, presented in 1947 on local Franklin radio station, WAKM, adding some dialogue that rings authentic of the era and certain to gain a reaction from the play's audience. In less capable hands, this new conceit could be co...
BWW Review: WE NEED A LOT OF CHRISTMAS Keeps the Holiday Spirit Alive
by Jeffrey Ellis - December 20, 2021
Nothing can put you in the holiday spirit quite so quickly – or so successfully – as being treated to a musical presentation filled with Christmastide tunes, performed by a swell ensemble of uber-talented performers (with some comedy bits thrown in for good measure, along with a generous dollop of o...