Date Of Death:
August 09, 2022 (???)
Latest News on Jeffrey Smith

Date of Birth: August 09, 2022
Date of Death: August 09, 2022 (0)
Latest News on Jeffrey Smith
Jeffrey Smith News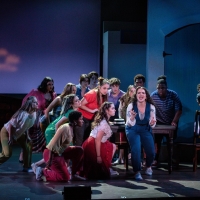 BWW Review: Lipscomb University Theatre's MAMMA MIA Is Exactly What's Needed Onstage Now
by Jeffrey Ellis - Nov 6, 2021
In October 2001, Mamma Mia! opened on Broadway, just weeks after the horrific events of 9/11, and most pundits had little inkling that the show – a jukebox musical comprised of ABBA hits and the story of a young girl trying to divine the identity of her father from among three of her mother's suitors some 21 years earlier – would go on to become the ninth longest running musical in the history of the New York theatrical enclave. But Mamma Mia! was exactly what the theater-going public needed in the aftermath of an epoch-shattering and historic event: an enormously entertaining, fast-paced show set to an eminently hummable, danceable score of songs that could whisk them away to another time and place.
Bay Street Theater & Sag Harbor Center for the Arts Presents INDA EATON: SHELTER IN PLACE
by Chloe Rabinowitz - Mar 12, 2021
Bay Street Theater & Sag Harbor Center for the Arts has announced the online concert screening of Inda Eaton: Shelter In Place on Saturday, March 13, at 7 p.m. The concert screening is a celebration of this special anniversary, which marks one year since the last live performance on the stage at Bay Street Theater.
Discogs Launches 'Homespun' Livestream Series in Support of Indie Labels & Record Stores
by Kaitlin Milligan - Apr 10, 2020
Discogs, the world's record store, today announced a new Livestream content series launching on Monday, April 13, at 2 pm EST on Facebook Live.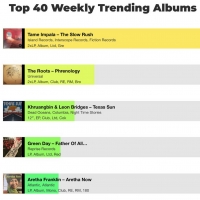 Discogs Launches Weekly Top 40 Trending Albums Chart
by Sarah Jae Leiber - Feb 20, 2020
Discogs, the leading online physical music Marketplace and Database, has launched a weekly interactive chart tracking global music consumption. Released every Wednesday, the Discogs Top 40 Trending Albums chart will aggregate the most collected records of the past week pulling from data of the over 7 million active users in the Discogs database.
Inda Eaton Performs Songs From Her Latest Album at Bay Street Theater
by A.A. Cristi - Feb 19, 2020
Bay Street Theater & Sag Harbor Center for the Arts is pleased to announce the return of singera?"songwriter Inda Eaton in concert for the introduction of her latest album, Shelter In Place, on Saturday, March 7, at 8 p.m. Tickets are on sale now for $30, $40 day of, and are available online 24/7 at baystreet.org or by calling the Box Office at 631-725-9500, open Tuesdays through Saturdays from 11 a.m. to 5 p.m.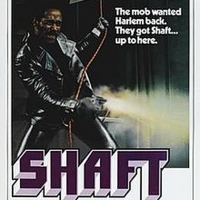 The Apollo Theater to Screen SHAFT with Live Score
by Kaitlin Milligan - Jan 16, 2020
The Apollo Theater announced today that it will screen the iconic MGM film Shaft (1971), as part of the Apollo Film series, on Saturday February 29th at 8:00 p.m. The screening will be accompanied by a live performance of Isaac Hayes' Academy Award® nominated score by Burnt Sugar the Arkestra Chamber, a sprawling band of musicians led by founder and cultural critic Greg Tate.
The Ritz Theatre Company Presents Reimagined SCROOGE: THE MUSICAL
by Chloe Rabinowitz - Nov 26, 2019
This Christmas, the Ritz Theatre Company enters a new era, presenting a 'revitalized and reimagined' take on its annual holiday production of Scrooge: The Musical, a celebrated tradition that spans more than two decades.
BWW Review: WHAT THE JEWS BELIEVE at Berkshire Theatre Group Leaves Audiences With Lots to Think About.
by Marc Savitt - Oct 1, 2019
At it's core, WHAT THE JEWS BELIEVE is a poignant story about the loss of faith and the journey to find it. Moreover, it is about life. The joys, sadness, fears, and many of the overwhelming number of questions that come with it. To his credit, playwright, Mark Harelik, goes to great lengths to pose a plethora of questions most of have, or will have to deal with. It is both notable and admirable that he does so without providing answers. About the choices we make as well as their consequences and impact. Harelik encourages us to think but never tells us how, what, or why we should do so.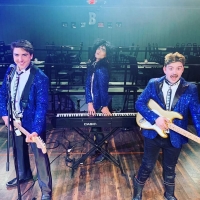 BWW Review: Go Back to the 1980s With THE WEDDING SINGER at Chaffin's Barn
by Jeffrey Ellis - Sep 20, 2019
Somewhere among the cards and letters, photographs and souvenirs from my misspent youth is a picture (circa 1978) of me clad in a powder blue tuxedo, with a ruffled-front shirt edged in the same hue, all capped off by an impossibly wide bow tie to match a?" my costume to serve as a groomsman in the wedding of two friends. That image has been prominent in my mind for the past 12 hours after experiencing déjà vu of a particular sort, thanks to a rousing, rollicking and downright rocking production of The Wedding Singer, the latest offering at Chaffin's Barn Dinner Theatre, which opened last night and continues through October 19 at the venerable Nashville venue.
East Lynne Theater Company's THE RAINMAKER Enters Final Weeks
by Julie Musbach - Aug 16, 2019
Currently playing at East Lynne Theater Company is N. Richard Nash's beautiful comedy-drama-Western 'The Rainmaker,' running Wednesdays through Saturdays at 8:00 PM through August 31, at The First Presbyterian Church of Cape May, 500 Hughes Street, where the company has been in residence since 1999.