Photo Flash: Meet the Cast of City Theatre's 2013 SUMMER SHORTS Festival
Miami's City Theatre, now in its 18th year of their renowned Summer Shorts Festival, will spread its wings in a new collaboration with Island City Stage to bring an evening of hilarious and provocative short plays. Scroll down for a sneak peek at the cast!
Take 6 actors, 7 playwrights, 4 directors and let them loose with 8 short, provocative, funny and thoroughly entertaining plays that are tailored to explore the values, issues and humor that are relevant to the LGBT and Progressive communities. And just to keep the actors on their toes, we'll let the audience decide what play comes next in the evening. It is perfect summer fun that features brand new never performed plays from local playwrights up close and in your face in South Florida's hottest intimate theatrical space. Critics will rave "You'll laugh; you'll cry; it's better than Cats." Well, it's a lot Funnier!
Shorts Gone Wild is Produced and Conceived under the Artistic Direction of Andy Rogow & John Manzelli. The Company of Shorts Gone Wild will include: South Florida playwrights Mark Della Ventura, Christopher Demos-Brown, Kim Ehly, Tony Finstrom & Michael Leeds. Directors: Andy Rogow, John Manzelli, Michael Leeds & Kim Ehly. Acting Company includes: Niki Fridh, Rayner Garranchan, AndyQuiroga, Gladys R. Benton, Matt Stabile & Janet Weakley. Set Design by Michael McClain, Costume Design by Peter Lovello, Sound Design by David Hart and Lighting Design by Preston Bircher.
Shorts Gone Wild will be performed August 8-September 1, 2013 at the Empire Stage, 1140 N. Flagler, Ft Lauderdale, Thursday-Saturday at 8pm and Sunday at 5pm. Previews August 8-9, Opening Night August 10. All tickets just $30. All Seats up close and personal. Get your tickets fast before their gone! Visit www.islandcitystage.org or call 954-519-2533.
City Theatre's Summer Shorts, the annual laugh-fest of brief plays from the folks at City Theatre, just played to packed houses at the Adrienne Arsht Center in the Carnival Studio Theatre, Miami. John Manzelli, City Theatre's Producing Artistic Director, sees this collaboration as part of the festival maturing. "This is our chance to produce more new local work and get back to the intimate fun that started the whole festival many years ago. We love the work that Island City Stage is doing and we are thrilled to be part of this collaboration."
Island City Stage is an exciting new addition to the cultural landscape of Broward County. Says Andy Rogow, Artistic Director of the company, "Our vision is to become Eastern Broward's regional theatre."
The company has already blazed its way onto the art scene with plays and musicals that explore the values, history, issues and humor that are relevant to the LGBT community. The company has already garnered awards and recognition including the 2012 Silver Palm Award, for Best New Theatre, and a Carbonell nomination for Best Ensemble for their production of "The Twentieth Century Way".
Artistic Director Andy Rogow, is the former Artistic Director of the Hollywood Playhouse where his productions received numerous Carbonell and Curtain Up Awards and nominations. He is also known as the director of the national tours of all three versions of Steve Solomon's hit comedy "My Mother's Italian, My Father's Jewish and I'm in Therapy."
Associate Artistic Director Michael Leeds is a Drama Desk Award-nominated director, perhaps best known for writing and directing Broadway's Swinging On A Star, which was nominated for a Tony Award for Best Musical. Here in Florida, Michael directed the Carbonell Award-winning production of the musical "Mack and Mabel" at Broward Stage Door, as well as critically acclaimed productions of "Light in the Piazza" and "The First Step."
Photo Credit: John Manzelli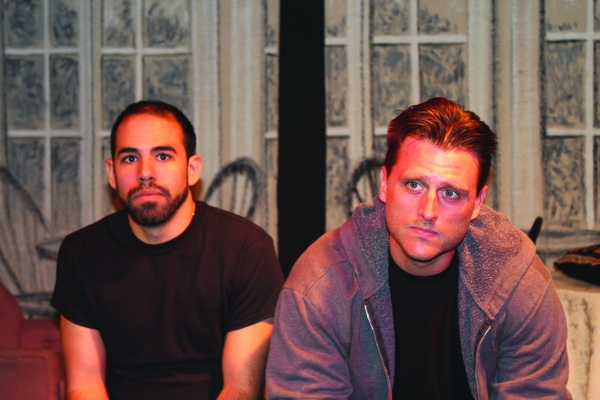 Unexpected: Rayner Garranchan, Matt Stabile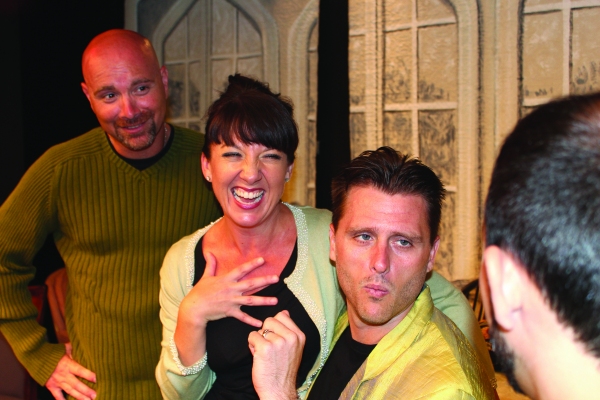 Mallory Square: Andy Quiroga, Niki Fridh, Matt Stabile, Rayner Garranchan

Mallory Square: Niki Fridh, Matt Stabile, Rayner Garranchan

Shorts Gone Wild: front row Matt Stabile, Niki Fridh, Andy Quiroga back row- Janet Weakly, Gladys R. Benton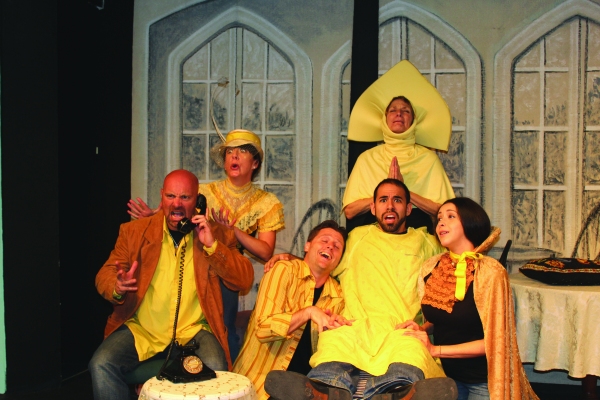 Mr. & Mr. Smith: Andy Quiroga, Niki Fridh, Matt Stabile, Rayner Garranchan, Janet Weakely, Gladys R. Benton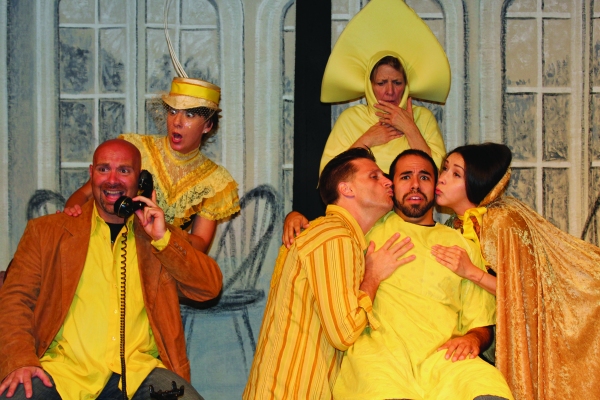 Mr. & Mr. Smith: Andy Quiroga, Niki Fridh, Matt Stabile, Rayner Garranchan, Janet Weakely, Gladys R. Benton

Related Articles View More Miami

Stories

Shows
More Hot Stories For You