SHOW
DATES
THEATRE

Into The Woods Jr


The Brothers Grimm "go Broadway" as Sondheim and Lapine offer up a cockeyed fairy tale where all of your favorite characters-Cinderella, Little Red Riding Hood,
3/24 - 3/25/2023

Annunciation Catholic Academy
Altamonte Spri

Museum of the Moon


CORAL GABLES, FL (February 12, 2023) – This March, downtown Coral Gables will be transformed into a celestial art experience with "Moon Over The Gables,"
3/9 - 3/25/2023

Ponce Circle Park
2810 Ponce de Leon Blvd., Coral Gables FL 33134
Coral Gables

Peter And The Starcatcher

3/24 - 3/25/2023

Westminster Academy
5601 N Federal Hwy
Ft Lauderdale

Roald Dahl's Willy Wonka Kids


Roald Dahl's timeless story of the world famous candy man and his quest to find an heir comes to life in this stage adaptation of
3/25 - 3/25/2023

Hickory Creek Elementary
235 Hickory Creek Trail
St. Johns

Sacred | Profane


MARÍA GUINAND, GUEST CONDUCTOR María Guinand, internationally lauded director of the Schola Cantorum de Venezuela, joins Seraphic Fire to weave a program that contrasts the
3/25

All Saints Episcopal
333 Tarpon Dr.
Ft. Lauderdale

An Acoustic Evening with Matisyahu


Described by the Miami New Times as "tremendous, zen-like, and enlightening,"Matisyahu brings his stripped back acoustic show to the Kravis Center. The show features long-time
3/25 - 3/26/2023

The Kravis Center for the Performing Arts
701 Okeechobee Blvd.
West Palm Beach

Legally Blonde

3/23 - 3/26/2023

Academy Of The Holy Names
3319 Bayshore Blvd
Tampa

Native Gardens


A HILARIOUS HOT-BUTTON COMEDY!  You can't choose your neighbors. In this brilliant new comedy, cultures and gardens clash, turning well-intentioned neighbors into feuding enemies. Pablo,
3/16 - 3/26/2023

The Off-Central Players
2260 1st Ave S
Saint Petersburg

Next To Normal

3/10 - 3/26/2023

The Belle Theatre
2708 Santa Barbara Blvd.
Cape Coral

Sacred | Profane


MARÍA GUINAND, GUEST CONDUCTOR María Guinand, internationally lauded director of the Schola Cantorum de Venezuela, joins Seraphic Fire to weave a program that contrasts the
3/26

All Souls Episcopal
4025 Pine Tree Dr.
Miami Beach

Sister Act


Show Palace Dinner Theatre
2/24 - 3/26/2023

Suncoast Broadway Dinner Theatre
16128 US-19
Hudson

Sister Act

2/24 - 3/26/2023

Show Palace Dinner Theatre
Hudson

Something Rotten!


Amelia Musical Playhouse
3/16 - 3/26/2023

Amelia Musical Playhouse
1955 Island Walkway
Fernandina Beach

The Addams Family Young@Part


Visual content only
3/25 - 3/26/2023

Innovation Montessori
Winter Garden

Disney's Descendants


Available Spring 2020
3/27 - 3/28/2023

Julius Littman Theater
17011 NE 19th Ave
North Miami Be

Disney's Aladdin Jr.


Greasepaint Theatre for Youth presents Disney's Aladdin Jr. For tickets and information, visit the website.
3/30

Auditorium
Brandon

Disney's Beauty And The Beast Jr


The Brainy and Beautiful Belle yearns to escape her provincial life...and her brute of a suitor, Gaston. However, Belle gets more adventurous than she wanted
3/31 - 3/31/2023

Auditorium
Orlando

Dear Edwina Jr


At last a musical that features a cast of nearly all girl performers! Follow the adventures of advice- giver extraordinaire, Edwina Spoonapple as she directs
3/30 - 4/1/2023

Auditorium
Winter Garden

Disney's Aladdin Jr.


Greasepaint Theatre for Youth presents Disney's Aladdin Jr. For tickets and information, visit the website.
3/31 - 4/1/2023

Natalie Thomas Gym
Orlando

Little Shop Of Horrors (broadway Version)


Feed the need for musical hilarity with this delicious sci-fi smash about a man-eating plant, featuring the 2003 Broadway orchestrations.
3/30 - 4/1/2023

Auditorium
Cape Coral

Sister Act

3/30 - 4/1/2023

Broad Center
11300 NE 2nd Ave
Miami Shores

Something Rotten!

3/30 - 4/1/2023

Cypress Center For The Arts
Windermere

13

3/24 - 4/2/2023

Young Actors Theatre Company
609 Glenview Dr
Tallahassee

Bring It On


BRING IT ON: THE MUSICAL explodes on stage as one of the most remarkable scores in years unites breathtaking dance and the thrilling, cutthroat world
3/24 - 4/2/2023

The Belle Theatre
2708 Santa Barbara Blvd Suite #135
Cape Coral

Damn Yankees

3/2 - 4/2/2023

The Wick Theatre
7901 N Federal Hwy
Boca Raton




Back to the Main Page | Browse Local Theatres
---
Latest Miami Metro Reviews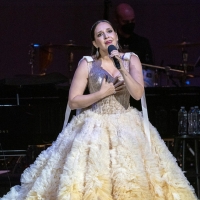 Review: MY GOLDEN AGE at Kravis Center
by John Lariviere - March 05, 2023
Though possessed of impressive talent (that voice!), and a formidable resume she never takes herself too seriously. My Golden Age is cabaret at it's finest, and the 75-minute show flew by. Vosk does not sing covers of songs - she interprets them and makes them uniquely hers, and her musicianship and...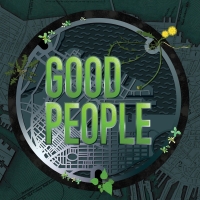 Review: Maltz Jupiter Theatre's GOOD PEOPLE Spotlights Class Struggles
by Richard Cameron - February 23, 2023
GOOD PEOPLE audiences are taken on an emotional journey as they explore the American working-class experience and the everyday struggles with hopes that shape our lives. African American Director Jerry Dixon GOOD PEOPLE is raw and powerful. ...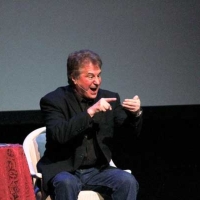 Review: Say 'I Do' To TIL DEATH DO US PART...YOU FIRST!
by David McKibbin - January 23, 2023
Til Death Do Us Part…You First! is a show that combines fast-paced Catskills-style comedy with a grounded sense of pathos. Even behind Fogel's mask of self-deprecating humor, audiences can see a man on a journey to find acceptance. If you have a friend or relative in the Lonely Hearts Club, tickets ...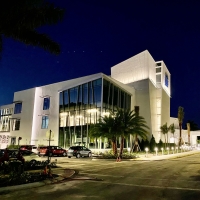 Review: SWEET CHARITY at Maltz Jupiter Theatre
by Richard Cameron - January 17, 2023
From exhilarating choreography, broadway belts, hysterical physical comedy, vibrant costumes, radiant sets, ingenious videos, and lighting Sweet Charity proves Maltz Jupiter Theatre is a sweet opportunity for Broadway-bound productions....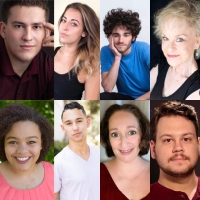 Review: TAP DANCING THROUGH AUSCHWITZ Is A Beam Of Light In Our Dark World
by David McKibbin - December 23, 2022
What did our critic think of TAP DANCING THROUGH AUSCHWITZ at The Arts Garage?...
BWW Review: New City Players Takes Us Home for the Holidays With IT'S A WONDERFUL LIFE
by David McKibbin - December 05, 2022
This year, New City Players just created what could possibly be a brand-new Christmas tradition with their production of It's A Wonderful Life, which opened on December 2 at Island City Stage....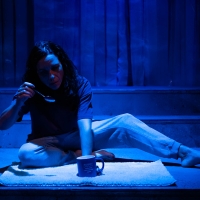 BWW Review: WATER BY THE SPOONFUL at New City Players
by David McKibbin - May 04, 2022
The COVID-19 pandemic has taught us some valuable lessons about life. When we are isolated, there will always be someone to turn to as our family in times of hardship, even if they are not blood relatives. Moreover, the people who hurt us in the past can still be there to help us heal. While Quiara ...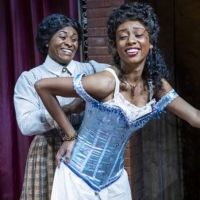 BWW Review: INTIMATE APPAREL Feels Right At Home in Palm Beach Dramaworks' Post-Shutdown Season
by David McKibbin - April 14, 2022
You have three more performances of Lynn Nottage's play about finding love and following your dreams at Palm Beach Dramaworks....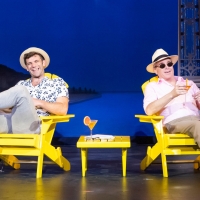 BWW Review: DIRTY ROTTEN SCOUNDRELS at Maltz Jupiter Theatre
by Richard Cameron - April 01, 2022
The Tony nominated musical hit DIRTY ROTTEN SCOUNDRELS offers side slitting laughs to welcome back the iconic award winning theatre. This outrageous comedy is sure to deliver the laughs and levity we all need after the past two years," said Andrew Kato, Producing Artistic Director and Chief Executiv...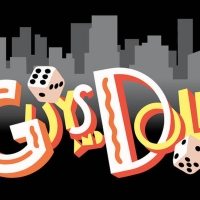 GUYS AND DOLLS Opens April 1st at Lauderhill Performing Arts Center
by Carol Kassie - March 09, 2022
MNM Theatre Company, North End Theatre Company, and the City of Lauderhill present what is often called 'the perfect musical comedy! Set in Damon Runyon's mythical New York City, with music and lyrics by Frank Loesser and book by Abe Burrows and Jo Swerling, Guys and Dolls is a classic beloved by t...