SHOW
DATES
THEATRE
HOT PICK


Beauty and the Beast


A spectacular Stage Extravaganza!- The New York Post. The beloved Broadway Classic is here in Miami! Area Stage Company presents an immersive reimagining of the
8/12 - 8/28/2022

Adrienne Arsht Center's Carnival Studio Theater
1300 Biscayne Blvd 33132
Miami

Shrek The Musical


SHREK THE MUSICAL, based on the Oscar®-winning DreamWorks film that started it all, brings the hilarious story of everyone's favorite ogre to life on stage.
6/28

North Port Perf Arts Center
North Port

Seussical Kids


Beginning in the Jungle of Nool, the Cat in the Hat, our narrator, tells the story of Horton, an elephant who discovers a speck of
6/29

Castle Creek Elementary
Orlando

Disney's Newsies Jr.


Tenacre Country Day School
6/30

Cafeteria
Miami

Disney's The Little Mermaid Jr


In a magical kingdom fathoms below, the beautiful young mermaid Ariel longs to leave her ocean home to live in the world above. But first,
6/30

Rise Above Centre
Sarasota

Disney's Aristocats Kids


Madame's jealous butler Edgar cat-naps Duchess and her Aristokittens and abandons them in the Parisian countryside. What's a cat to do? Luckily, Thomas O'Malley and
7/1

Lochwood Academy For The Performing Arts
Sanford

Disney's Aristocats Kids


Madame's jealous butler Edgar cat-naps Duchess and her Aristokittens and abandons them in the Parisian countryside. What's a cat to do? Luckily, Thomas O'Malley and
7/1

The Sharon L. Morse Performing Arte
The Villages

Disney's Descendants


Available Spring 2020
6/30 - 7/1/2022

Coral Springs Institute For The Perf.arts
Coral Springs

Disney's Moana Jr.


Available January 2020
6/30 - 7/1/2022

Creative Theater Workshop Inc
Fort Myers

Disney's Moana Jr.


Available January 2020
7/1

St Petersburg City Theatre
St Petersburg

Disney's Newsies Jr.


Tenacre Country Day School
6/30 - 7/1/2022

Center For The Arts Of Bonita Springs
Bonita Springs

Disney's The Jungle Book Kids


The jungle is jumpin? with jazz is this exciting Disney classic! Join Mowgli, Baloo, King Louie and the gang as they swing their way through
7/1

Emerald Coast Theatre Company
Miramar Beach

Mary Poppins


Mary Poppins is bringing its own brand of Broadway magic to theaters across the country, which has Variety raving, "This is the rare touring production
10/14 - 7/1/2022

Kings Academy
West Palm Beach

Seussical Kids


Beginning in the Jungle of Nool, the Cat in the Hat, our narrator, tells the story of Horton, an elephant who discovers a speck of
7/1

Letter Carriers Union Hall
Sarasota

Singin' In The Rain Jr.


Based on the 1952 movie of the same name, Singin' In The Rain JR. takes place in Hollywood during the last days of the silent
6/30 - 7/1/2022

Sands Youth Theatre Company
Deland

Disney's The Lion King Jr


The African savannah comes to life with Simba, Rafiki and an unforgettable cast of characters as they journey from Pride Rock to the jungle and
7/2

Museum Of Arts & Sciences
Daytona Beach

Heroes In My House


Heroes in My House: A Magical Journey Through Black History follows a young Black student who's just been assigned to make a presentation about an
7/2

Sandrell Rivers Theater
6103 NW 7th Ave, Miami FL
Miami

Sunday In The Park With George


Murray Theatre
6/30 - 7/2/2022

Ruth Eckerd Hall P.a.c.t,inc
Clearwater

The Wedding Singer


Carrollwood Players
6/10 - 7/2/2022

Carrollwood Players,inc
Tampa

Dear Edwina Jr


At last a musical that features a cast of nearly all girl performers! Follow the adventures of advice- giver extraordinaire, Edwina Spoonapple as she directs
7/1 - 7/3/2022

Naples Players, Inc
Naples

Disney's High School Musical Jr.


Learning Stage: book: David Simpatico; lyrics: Greg Cham, Ray Cham, Andy Dodd, Matthew Gerrard, Faye Greenberg, Jamie Houston, David N. Lawrence, Bryan Louiselle, Robbie Nevil,
7/1 - 7/3/2022

Limelight Theatre
Saint Augustine

Les Miserables School Edition


The legendary Broadway musical has been specially adapted to meet the needs of young performers. This author-approved, PG-rated edition has been abridged to a running
6/30 - 7/3/2022

Starstruck Pac
Stuart

Peter Pan Jr


Wendy Darling loves to tell stories to her brothers, Michael and John. But when her father announces she must move out of the nursery, Peter
7/1 - 7/3/2022

Quincy Music Theatre
Quincy

Ring of Fire


Visual content only
5/30 - 7/3/2022

Florida Studio Theatre
Sarasota

Disney's Beauty And The Beast Jr


The Brainy and Beautiful Belle yearns to escape her provincial life...and her brute of a suitor, Gaston. However, Belle gets more adventurous than she wanted
7/6 - 7/7/2022

Evolve Theatre Company
Coral Gables

Disney's Frozen Jr


For the first time in forever the theatrical take on a modern classic, Disney's FROZEN JR is set to be performed right here in the
7/7

David Posnack Jcc
Davie




Back to the Main Page | Browse Local Theatres
---
Latest Miami Metro Reviews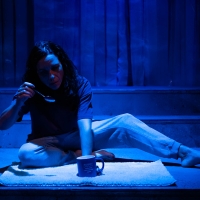 BWW Review: WATER BY THE SPOONFUL at New City Players
by David McKibbin - May 04, 2022
The COVID-19 pandemic has taught us some valuable lessons about life. When we are isolated, there will always be someone to turn to as our family in times of hardship, even if they are not blood relatives. Moreover, the people who hurt us in the past can still be there to help us heal. While Quiara ...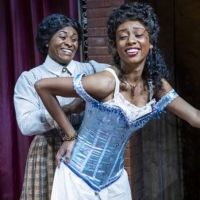 BWW Review: INTIMATE APPAREL Feels Right At Home in Palm Beach Dramaworks' Post-Shutdown Season
by David McKibbin - April 14, 2022
You have three more performances of Lynn Nottage's play about finding love and following your dreams at Palm Beach Dramaworks....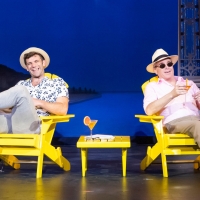 BWW Review: DIRTY ROTTEN SCOUNDRELS at Maltz Jupiter Theatre
by Richard Cameron - April 01, 2022
The Tony nominated musical hit DIRTY ROTTEN SCOUNDRELS offers side slitting laughs to welcome back the iconic award winning theatre. This outrageous comedy is sure to deliver the laughs and levity we all need after the past two years," said Andrew Kato, Producing Artistic Director and Chief Executiv...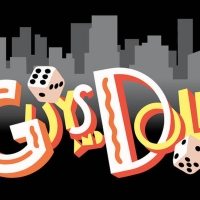 GUYS AND DOLLS Opens April 1st at Lauderhill Performing Arts Center
by Carol Kassie - March 09, 2022
MNM Theatre Company, North End Theatre Company, and the City of Lauderhill present what is often called 'the perfect musical comedy! Set in Damon Runyon's mythical New York City, with music and lyrics by Frank Loesser and book by Abe Burrows and Jo Swerling, Guys and Dolls is a classic beloved by t...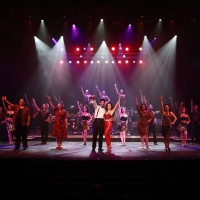 BWW Review: ON YOUR FEET at The Miracle Theatre
by Richard Cameron - March 01, 2022
Andy Señor Jr. Direction of Gloria Estefan's and Emilio's life story ON YOUR FEET is sexy, flashy and flawless. Get On Your Feet and run to the box office to secure your seats....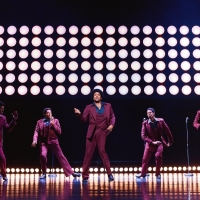 BWW Review: AIN'T TOO PROUD National Tour Comes To Ft. Lauderdale
by Richard Cameron - February 22, 2022
Temptations Moves and Music Magnified in Broadway National Tour. AIN'T TOO PROUD - THE LIFE and TIMES of the TEMPTATIONS is captivating Broadway's Musical Lovers. Don't miss this gifted cast and Tony Award winning Musical. Direct from Broadway company are Marcus Paul James as Otis Williams and Elij...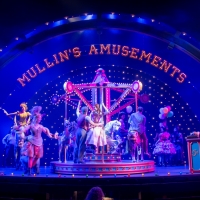 BWW Review: Riverside Theatre's Sparkling CAROUSEL Shines Light on All that Is Grand, Complicated in Classic Musical Theatre
by Matt Tamanini - January 11, 2022
Despite the complications that a modern perspective puts on the more prickly parts of the story, you can't help but be both moved and tickled by the show's iconic, perfectly crafted R&H songs. And fortunately, the beautiful and appropriately elegant production of 'Carousel' running at Vero Beach, Fl...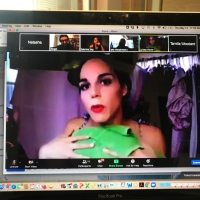 BWW Review: LONG DISTANCE AFFAIR presented by Juggerknot Theatre Company And PopUP Theatrics
by Cristina Pla-Guzman - May 27, 2020
'Long Distance Affair'. Intense! Super Fun. Immersive theatre that is fresh and exciting from the comfort of your living room. Long Distance Affair is a web-based virtual and personal experience where each guest, either by themselves or with a small group, is a participant in their own theatrical ex...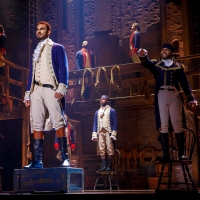 BWW Review: HAMILTON at the Adrienne Arsht Center
by Cristina Pla-Guzman - February 25, 2020
Hamilton is a masterpiece - one that miraculously delivers despite all the hype that surrounds it. It really is that good! But with a cast on Broadway, many in cities in the U.S. and London, you may wonder is it worth seeing the touring cast? I have one short answer- YES!...