Click Here for More Articles on STEPHEN SONDHEIM
Photo Flash: Eagan, Egan, Stitt, Young & More Honor Sondheim At '88's Cabaret'
Ryan Black's 88's Cabaret paid tribute to Stephen Sondheim with a cabaret of his music Monday, August 17th 2009, called Sondheim Summer: A Tribute To Stephen Sondheim. Ryan Black's 88's Cabaret has been selling out shows for the last two years and now resides at Café La Boheme 8400 Santa Monica Blvd. West Hollywood, CA 90069.
Stephen Sondheim is the winner of The Pulitzer Prize, The Academy Award, The Grammy, The Tony, and The Kennedy Center Honor for Lifetime Achievement. He wrote and contributed to multiple Broadway shows, T.V. and Film including West Side Story, Gypsy, Company, Follies, A Funny Thing Happened On The Way To The Forum, Assasins, Into The Woods, Dick Tracy, Evening Primrose and much much more.
Thie tribute of Mr. Sondheim's lush music starred Academy Award Nominee, Actress & Singer Sally Kellerman. Ms. Kellerman of course known for her award winning performance in Robert Altman's smash hit film MASH. Joining her was be Tony winner for Jersey Boys and starring with Lainie Kazan in the upcoming film Oy Vey My Son Is Gay, John Lloyd Young; Tony Nominee for Beauty & The Beast, Susan Egan; Tony winner and the youngest female ever to win a Tony, Daisy Eagan; Popular Composer Georgia Stitt, a frequent Arranger and Musical Director for Sondheim productions and projects including Wall-To-Wall Sondheim and Boston Pops Orchestra's 75th Anniversary Tribute to Sondheim; Olivier Award winning (UK's Tony award) for Zorro the musical, Lesli Margherita; Broadway star , star of the Taper's Pippin and Rock Star INXS finalist, Ty Taylor; Original cast members of Sondheim's Into The Woods, Jen Malenke and Cindy Robinson, Ovation Award winner Michelle Duffy; Operatic Soprano and star of the new Stephen Schwartz opera, Hila Plitmann and a host of other Broadway talent and L.A.'s best singers. Music Direction is by Dean Mora with a four piece band. Executive Producer, Director & Host is Ryan Black.
Ryan Black started 88's Cabaret over 2 years ago with hopes to keep this art form alive in L.A.
As a third generation L.A. native, it was also a creative outlet for Black who's busy producing schedule led him away from his first love of performing. 88's is not for profit and every dollar goes back into the show. 88's Cabaret has created charity events that have raised over 75K in the last year. 88's mentors youth as well with their 88's Uth Mentorship & Scholarship program.
It has raised over 20K for scholarships for youth studying music. 88's Cabaret has hosted Oscar, Grammy, Emmy & Tony winning top name talent as well as the best performers L.A. has to offer.
For more information, visit www.myspace.com/eightyeightscabaret.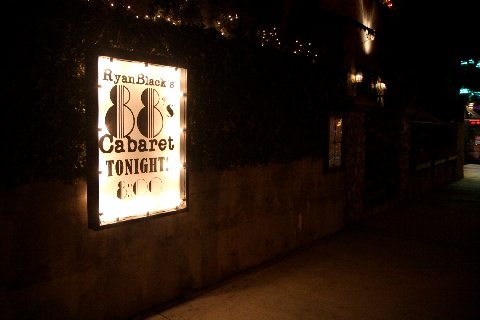 Beautiful Girls - Anne Fraser Thomas, Kristin Towers, Ryan Black, Momma, Ashley Cuellar, Jen Malenke

Ethan Le Phong & Michelle Duffy (Can Can, Mask, Ovation Winner) - Move On

Hila Plitmann (Grammy winner, star of Stephen Schwartz's "Seance On A Wet Afternoon") Green Finch & Linnet Bird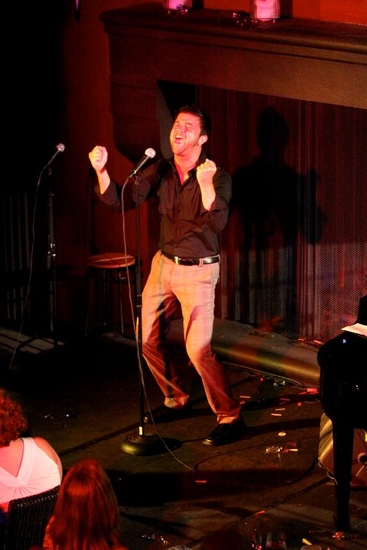 Jerry Sharell (Kids INC.) Marry Me A Little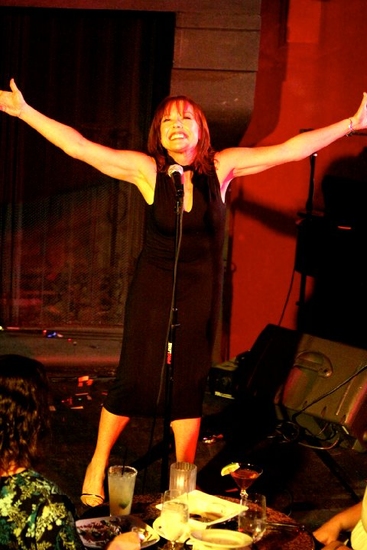 Cindy Robinson (OBC Into The Woods) Steps Of The Palace

Host - Producer Ryan Black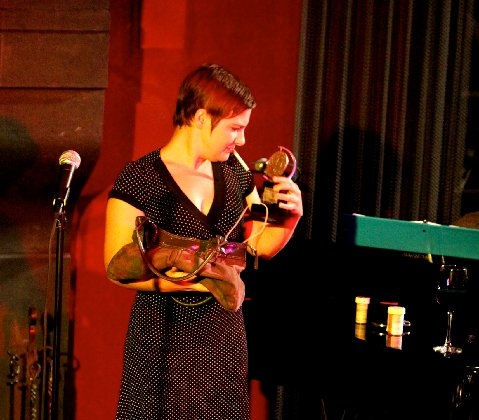 Daisy Eagan

Daisy Eagan ( sans Tony) Broadway Baby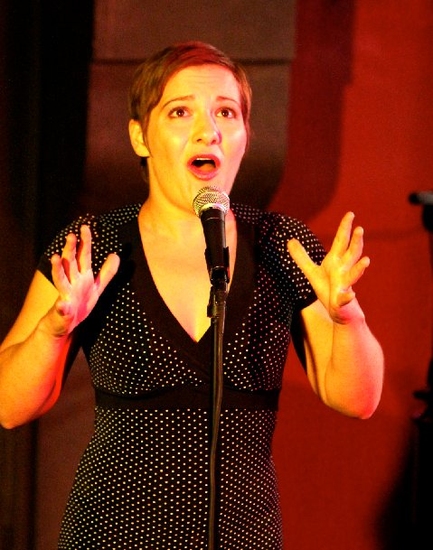 Daisy Eagan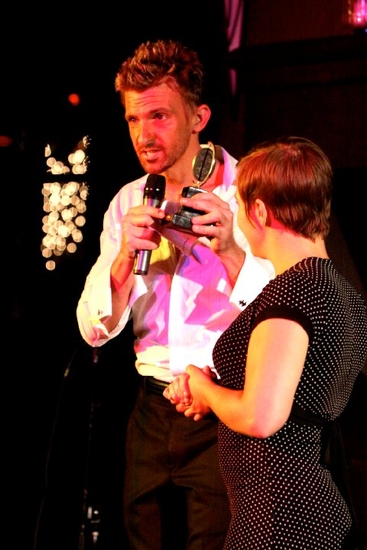 Daisy Eagan's Tony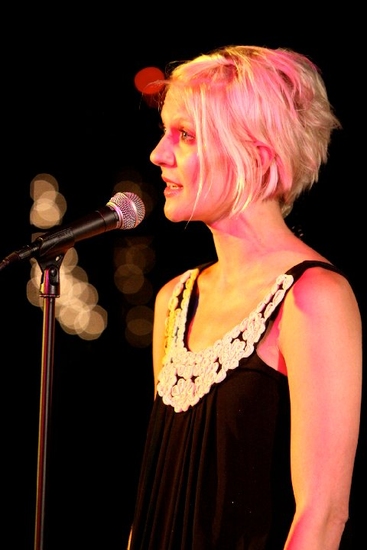 Jen Malenke ( B 'way rev. Into The Woods) Not A Day Goes By

Brooke Wilkes & Friends - Sooner or Later - Dick Tracy

Bets Malone ( The Marvelous Wonderettes) (Not) Getting Married Today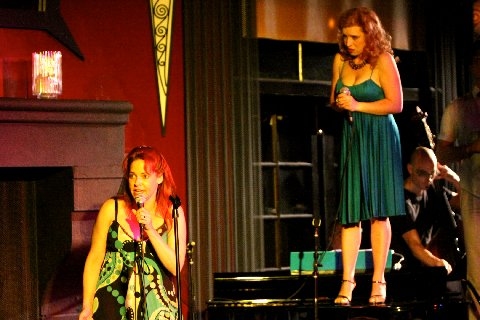 Bets Malone, Kristin Towers (grandchild of MGM star Kathryn Grayson) - (Not) Getting Married Today

Ty Taylor - Losing My Mind - Follies

Susan Egan (Tony Nom.) Children Will Listen

Susan Egan, Georgia Stitt - Children Will Listen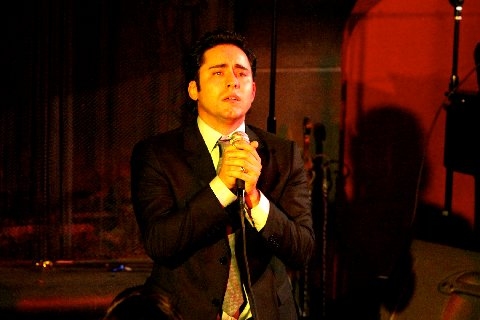 John Lloyd Young (Tony/Grammy Winner; star of Oy Vey My Son Is Gay with Lainie Kazan)- Being Alive

Katrina Parker - Not While I'm Around - Sweeney Todd

Jeffrey Landman ( B'way Falsettos, Les Mis) Franklin Shepard Inc.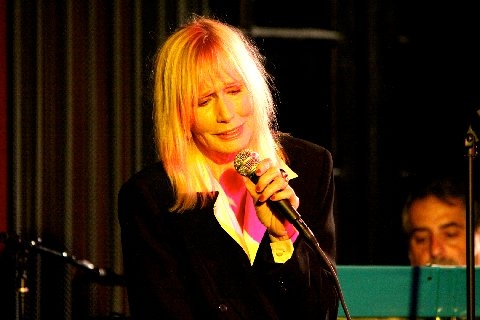 Sally Kellerman ( Acad. Award Nom.) Send In The Clowns

Sally Kellerman