Date of Birth: June 02, 1936 (85)
Birth Place: Long Beach, CA, USA
Latest News on Sally Kellerman
Stage Credits
  [Los Angeles]
Los Angeles Revival, 2005
Dolores Montoya
  [Broadway]
Original Broadway Production, 1966
Mag Wildwood
Holly Golightly (Understudy)
Stage
Performances
  [Los Angeles]
Los Angeles Revival, 2005
Dolores Montoya
  [Broadway]
Original Broadway Production, 1966
Mag Wildwood
Holly Golightly (Understudy)
Sally Kellerman News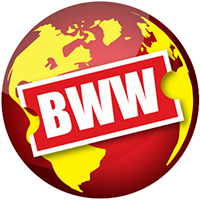 Academy Award- Nominated Actor Sally Kellerman Dead At 84
by A.A. Cristi - Feb 24, 2022
Actress-singer Sally Kellerman, who achieved worldwide movie fame for her role as Margaret "Hot Lips" Houlihan in Robert Altman's classic 1970 film "M*A*S*H," with Donald Sutherland and Elliott Gould, died early this morning (Feb. 24) in her sleep from heart failure at her home in Woodland Hills.  She was 84.  For her iconic role, she was nominated as "Best Supporting Actress" by both the Oscars and Golden Globes.  It was reported by her manager and publicist Alan Eichler.
BWW Interview: Jim Caruso Shines A Spotlight on Supremely Talented Folks All Over The Planet Via CAST PARTY
by Gil Kaan - Nov 23, 2021
A popular fixture of the New York cabaret scene, Jim Caruso brings his JIM CARUSO'S CAST PARTY across the nation to Feinstein's At Vitellos November 28th and 29th. An evening of "extreme open mic" provides a platform for new performers as well as surprise established guests. Jim took a few moments after completing his CAST PARTY in Nashville to give us some behind-the-scenes of his once-was "weird, show-biz adjacent gig," now his most enjoyable passion CAST PARTY.
World Premiere of WOMEN BEHIND BARS, Hosted by Kathy Griffin, to Star Eureka O'Hara and Ginger Minj
by Chloe Rabinowitz - Aug 19, 2021
Get ready for some totally outrageous and unfiltered fun! BroadwayHD will be bringing a brand new film capture of the 1970s cult hit Women Behind Bars exclusively to the service on August 26th.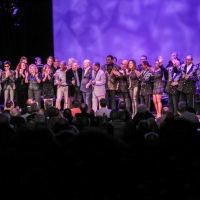 Billy Stritch, Tommy Tune and More Featured in AN 80TH BIRTHDAY CELEBRATION OF SONGWRITER MIKE STOLLER
by Chloe Rabinowitz - Dec 23, 2020
On December 31 at 7 pm ET, 92Y will ring in 2021 with the streaming premiere An 80th Birthday Celebration of Songwriter Mike Stoller, a Lyrics & Lyricists Special Event from 2013. This magical concert will be released for the first time and available for free to audiences beyond the 900 people who packed the concert hall that night.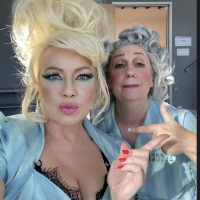 BWW Review: WOMEN BEHIND BARS BENDS OVER TO BEGUILE, BEWITCH AND BOISTEROUSLY BEDAZZLE at The Montalban Theatre
by Valerie-Jean Miller - Feb 12, 2020
HOLLYWOOD, CA   JANUARY, 2020 There was quite the wild opening night going on at the fabulous Montalban Theatre, in Hollywood, this past month. And I have a feeling, every night since, until it closed it's two-week run, due mostly to cast members' former commitments, it felt much the same. The audience was treated to an embellished redux of the 1975 cult smash hit of the same name.
Kathy Griffin To Introduce WOMEN BEHIND BARS
by A.A. Cristi - Jan 6, 2020
a?oeWomen Behind Bars,a?? the classic Tom Eyen comedy hit, will feature a live special introduction by Kathy Griffin at the Jan. 26 Sunday matinee performance, 3 PM at the Montalban Theatre in Hollywood.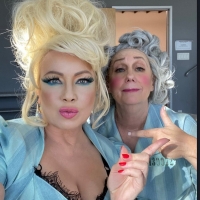 WOMEN BEHIND BARS Opening At Montalban Theatre
by A.A. Cristi - Dec 16, 2019
a?oeWomen Behind Bars,a?? the classic prison comedy by a?oeDreamgirlsa?? writer Tom Eyen, will have its first new Equity revival Jan. 24-Feb. 2, at the 900-seat Montalban Theatre in Hollywood (formerly the Doolittle).   It is being directed and co-produced by award-winning director-choreographer Scott Thompson.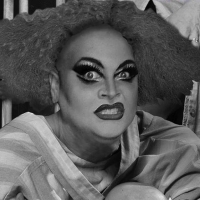 Ginger Minj Joins Cast Of WOMEN BEHIND BARS
by A.A. Cristi - Dec 3, 2019
Ginger Minj, a fan-favorite on a?oeRuPaul's Drag Racea?? and a?oeRuPaul's Drag Race All-Stars,a?? has joined the cast of the Los Angeles revival of Tom Eyen's cult prison comedy a?oeWomen Behind Bars,a?? playing the role of Ada.  The Equity production will run for eight performances only for two consecutive weekends, Jan. 24-Feb. 2, at the 900-seat Montalban Theatre in Hollywood (formerly the Doolittle), directed by Scott Thompson.  Minj replaces the previously-announced Thorgy Thor, who has withdrawn due to a conflict.  
Scott Dreier's THE MERRY LITTLE CHRISTMAS SHOW is Coming to the Colony Theatre
by Chloe Rabinowitz - Nov 21, 2019
BroadwayWorld Critics' Pick and StageSceneLA Award-winner Scott Dreier, star of last season's acclaimed hit Doris and Me, will return to The Colony Theatre in Burbank with his holiday concert, The Merry Little Christmas Show, for two performances only. Along with special guest Kurtis Simmons and music director Andy Langham, Dreier will perform on Sunday, December 15, at 3pm and 6pm.
Sony Movie Channel Will Showcase Rarely-Shown Horror Films
by Sarah Jae Leiber - Oct 21, 2019
Calling all horror enthusiasts! Sony Movie Channel will showcase rarely-shown horror films, mostly from the '70s, with double features played twice every night beginning at 8 p.m. EST on Friday, October 25 through Wednesday, October 30. A Halloween marathon will air Thursday, October 31 between 9 a.m. and 2 a.m.
Sally Kellerman Videos
Sally Kellerman Frequently Asked Questions
How many Broadway shows has Sally Kellerman been in?
Sally Kellerman has appeared on Broadway in 1 shows.
How many West End shows has Sally Kellerman been in?
Sally Kellerman has not appeared in the West End