Latest News on Hila Plitmann
Hila Plitmann News
KMFA Composer-In-Residence Quinn Mason To Debut Final Commissioned Works in October
by Chloe Rabinowitz - Sep 23, 2022
KMFA Classical 89.5 will present the final two of three commissioned works by the Dallas-based, rising composer Quinn Mason, the inaugural composer of the Draylen Mason Composer-in-Residence program. Each piece will be premiered in October.
Find Out Who Won at the 2022 GRAMMY Awards - All the Winners!
by Michael Major - Apr 21, 2022
The 64th Annual GRAMMY Awards featured a tribute to Stephen Sondheim, a win for Barlow and Bear's 'Unofficial Bridgerton Musical,' Lady Gaga and Tony Bennett for their 'Love For Sale' Cole Porter duets album, Olivia Rodrigo, and more. Check out the full list of winners now!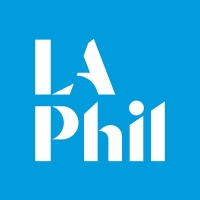 Complete Programming Announced for LA Phil's NOON TO MIDNIGHT: A DAY OF NEW MUSIC
by Chloe Rabinowitz - Mar 25, 2022
The Los Angeles Philharmonic's Noon to Midnight: A Day of New Music will return Saturday, April 9 at Walt Disney Concert Hall, offering audiences LA's most far-sighted ensembles in performances on the stage and in BP Hall of the iconic venue, anchored by an evening Green Umbrella concert focusing on composer Louis Andriessen.
Porchlight to Present Hershey Felder's DANTE AND BEATRICE IN FLORENCE
by Chloe Rabinowitz - Nov 19, 2021
Porchlight Music Theatre is partnerIng with Hershey Felder Presents - Live from Florence and its second season of productions. The launch of this new season from Hershey Felder is the new musical film, "Dante and Beatrice in Florence," premiering Sunday, Nov. 28 at 7 p.m. CST and available through Sunday, Dec. 5.
JoAnn Falletta Will Conduct Kennedy Center 50th Anniversary Celebration
by Stephi Wild - Aug 28, 2021
Echoing "An American Pageant for the Arts," the 1962 fundraising telecast for the National Cultural Center hosted by Leonard Bernstein, one of Falletta's early teachers, this special celebration will be hosted by Tony Award® winner Audra McDonald with special guest Caroline Kennedy. Falletta will share the podium with conductors Steven Reineke and Thomas Wilkins.
Who Won Awards at the GRAMMYS? See the Full List of Winners Here!
by Sarah Jae Leiber - Mar 14, 2021
The awards honored six musicals from Broadway, Off-Broadway, and the West End with nominations for Best Musical Theatre Album - 'Jagged Little Pill,' 'American Utopia,' 'Little Shop of Horrors,' 'The Prince of Egypt,' 'Soft Power,' and Amélie.'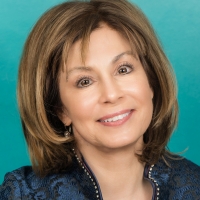 Conductor JoAnn Falletta, Buffalo Philharmonic & Chorus Receive GRAMMY Nominations For Danielpour's PASSION OF YESHUA
by A.A. Cristi - Nov 25, 2020
The Recording Academy announced today that acclaimed conductor JoAnn Falletta received a prestigious 2021 GRAMMY Nomination for Best Choral Performance as conductor of the world premiere Naxos recording, Richard Danielpour's "The Passion of Yeshua" with the Buffalo Philharmonic Orchestra, the  Buffalo Philharmonic Chorus prepared by Adam Luebke, and the UCLA Chamber Singers prepared by James K. Bass.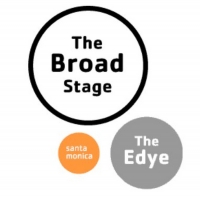 The Broad Stage Announces 2020/21 Season
by Stephi Wild - May 28, 2020
The Broad Stage has announced its 2020/21 season. The announcement comes at a delicate time as the arts are reeling from the pandemic.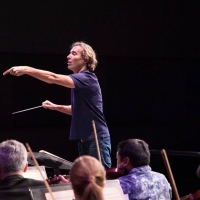 Red Hen Press Brings FACETS OF FATHERHOOD to The Broad Stage
by A.A. Cristi - Jan 9, 2020
The Broad Stage continues its collaboration with Red Hen Press for the second event of the 2019-2020 season, Red Hen Press: Facets of Fatherhood, on Sunday, January 26 at 2:00pm in The Edye at The Broad Stage. The afternoon will feature performance and poetry with Carlo Ponti, Edoardo Ponti and the Los Angeles Virtuosi Orchestra.
The Broad Stage Launches Season of Collaboration with Red Hen Press
by Julie Musbach - Sep 4, 2019
The Broad Stage continues their collaboration with Red Hen Press for their first event of the new season, Red Hen Press: Work and Love in Stage and Verse on Sunday, October 6 in The Edye at The Broad Stage.  The afternoon features performances by poets Kim Dower, Ron Koertge and Sam Sax and performers Bronwyn Reed and Michael Sutherland.