Photos: DADDY Opens in L.A.'s Hudson Theater
Colin is a stud, Stew is not so much. Inseparable since college, they've managed to go 20+ years without really examining their relationship, but now Colin has fallen for a man half his age putting his relationship with his best friend to the test. "Daddy" offers a provocative, humorous and sometimes dark look at love, loyalty and the consequences of living in a culture without marriage equality.
'Out 100' honoree Gerald McCullouch ("CSI" and "Bear City") and playwright Dan Via, who originated the roles of "Colin" and "Stew" in the critically acclaimed New York production of "Daddy" bring it to the west coast with a fresh creative team including cast Ian Verdun ("Tee"), Jeffrey Patrick Olson, Rene Ruiz, Nik Roybal and award winning director Rick Sparks.
"Via has written a play that maps the human heart... McCullouch is a revelation!" -Show Business Weekly
"It's one of the most beautiful plays I've read; a story that hasn't been told before and examines the price of things left unsaid. It rings very true to life." -Gerald McCullouch
After three sold out previews to standing ovations, "Daddy" opened at L.A.'s Hudson Theater to another sold out house and after party. Seen in the crowd included Seamus Dever (Castle), Alison Arngrim ("Little House on the Prairie" and "Confessions of a Prairie Bitch") and husband Bob Schoonover, Doug Jones ("Silver Surfer", "Hellboy" and "Pan's Labyrinth"), Sally Kirkland ("JFK" and "Anna"), Celebrity Biographer and NY Times best selling author Mark Bego, L.A.'s talk radio's Tony Sweet, Perez Hilton, and art guru's Hamilton Selway.
January 8th - February 13th
Hudon Theater Main Stage
6539 Santa Monica Blvd. Hollywood CA
Performances Fridays and Saturdays @ 8:00pm; Sundays @ 7:00pm
Tickets: www.daddytheplay.com
Photos: Derek Storm


Phil Selway, David Galgano and Ron Valdez

Greg Hernandez, Gerald McCullouch, Alison Arngrim and Doug Jones

Gerald McCullouch and Peitor Angell

Seamus Dever and Gerald McCullouch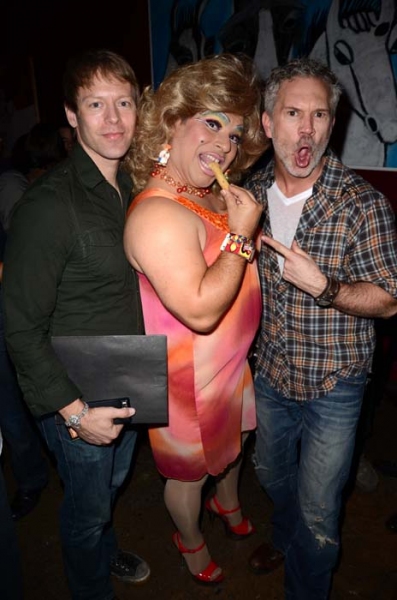 Tony Sweet, Freyda Laye and Gerald McCullouch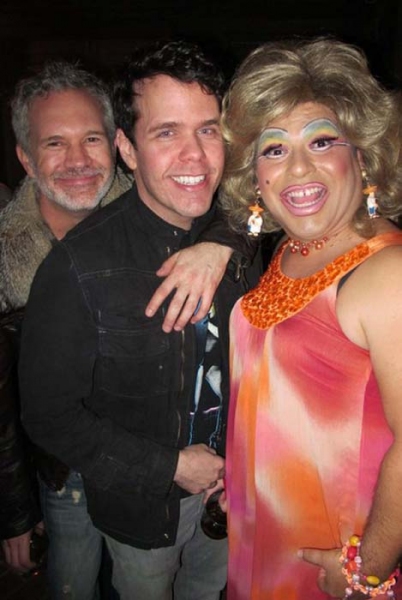 Gerald McCullouch, Perez Hilton and Freyda Laye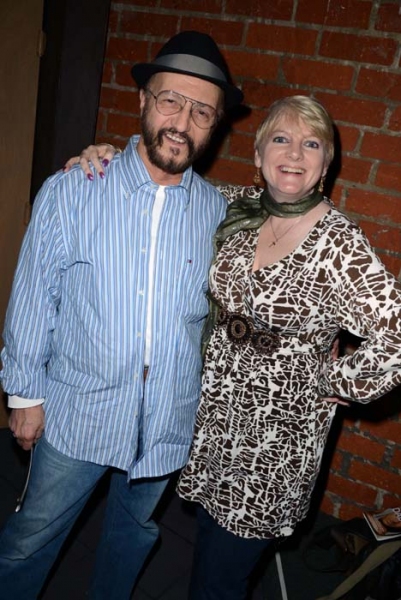 Bob Schoonover and Alison Arngrim

Seamus Dever

Mark Bego and Sally Kirkland

Gerald McCullouch, Nik Roybal, Rick Sparks, Rene Ruiz, Angelica Estevez (Prod. Stage Mgr.), Jeffrey Patrick Olson, Ian Verdun and Dan Via

Rick Sparks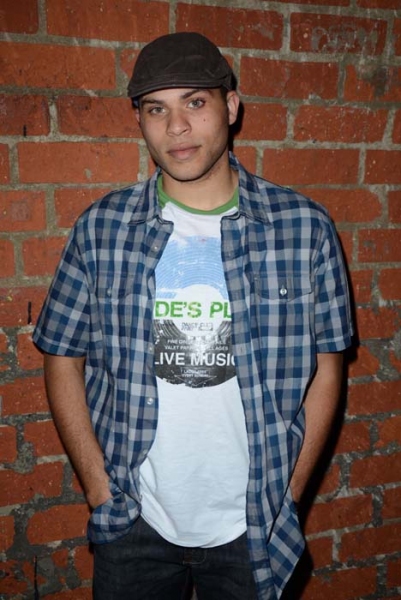 Ian Verdun

Dan Via

Gerald McCullouch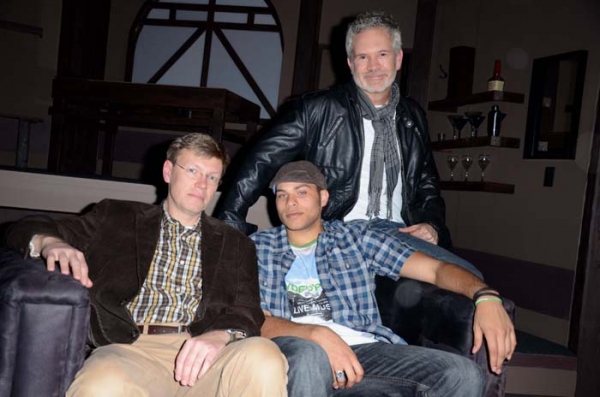 Dan Via, Ian Verdun and Gerald McCullouch

Seamus Dever, Gerald McCullouch, Alison Arngrim, Doug Jones and Mark Bego