Click Here for More Articles on STUDENT CENTER - HIGH SCHOOL EDITION
BWW Review: SEUSSICAL THE MUSICAL at North Little Rock High School Theatre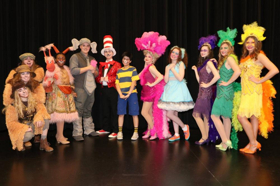 With a very colorful set and equally colorful costumes, North Little Rock High School Theatre Arts Department presented SEUSSICAL THE MUSICAL Friday March 1, through Sunday March 3, to well attended and entertained audiences both young and young at heart. Music and lyrics are by Stephen Flaherty and Lynn Aherns, and based on characters by Dr. Seuss. The show was directed by Mike Noland, choreographed by Christen Pitts, with music direction by Lori Isner. As a fellow Dr. Seuss lover, I smiled through the whole performance, and they get extra bonus points for including a live orchestra.
SUESSICAL THE MUSICAL incorporates several of Dr. Suess books, including Horton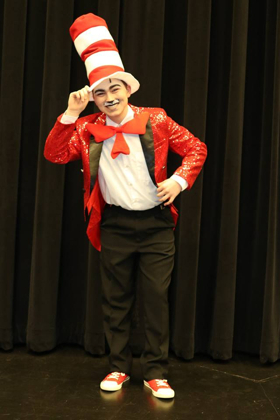 Hears a Who, The Circus McGurkus, The Grinch, and Solla Sollew. To tie it all together was, of course, The Cat in the Hat (Dawson Teague), with the help of imaginative JoJo (Maria Posadas). This lively duo weaved a tale of a very brave Horton the Elephant (Ben Whittington), saving the lives of The Whos and sitting on the irresponsible Mayzie La Bird's (Grace Pitts) egg. Throughout the musical, Horton keeps repeating and finally gets the others to see that "A person's a person no matter how small."
Though the performers in SEUSSICAL THE MUSICAL were entertaining throughout the entire show, there were a few scenes and musical numbers that really stood out. The opening number "Oh the Things You Can Think" caught my attention at the very beginning as it was introducing the cast of the show. Strutting around like a Vegas showbird, Pitts' calypso style "Amyzing Mayzie" made you want to grow your own lavish tail. During "All For You" Madison Russell's Gertrude McFuzz was endearing letting Whittington's very humble and gentle Horton know what all she went through for him. And, the sour kangaroo Michelle Clark could really wail!
Talent overflows at North Little Rock High School and I could tell that the kids put in a lot of hard work in this production. You guys were all Amyzing!
Related Articles