Theresa Bertram
Prior to becoming a writer for Broadway World, Theresa Bertram has had an extensive career in the media/entertainment business. Born in Las Vegas, Nevada to a professional poker-playing mother, Theresa's formative years during the summer were spent being babysat by entertainers in the Vegas showrooms. "Having children sit in the poker rooms is frowned upon, so they would tuck me away in the various theatres to entertain me while my mother worked,"Theresa said. To this day, she still keeps in touch with the many musicians, magicians, and jugglers through Facebook. "Social media is a wonderful communication tool."

Theresa has played piano since the age of three and is a sought after regional pianist in Arkansas. "I'm more of an "ear" player, but I can play through sheet music when needed."

Theresa's writing career began in high school when she was placed in journalism. "I didn't even want to be in that class," Theresa admitted. "I knew they put in a lot more hours than I really wanted to commit. I tried to get the counselor to change it, but she thought I would do really well. So, I stuck it out, became Sports Editor since I played volleyball in junior high and that was more sports than anyone else on the staff had (though my real love was feature profile writing), and ended up taking it to the next level in college.

During college, Theresa studied mass communications and music at the University of Central Arkansas in Conway during the day and was a radio disc jockey at night. "My first radio job was at KVOM in my small town of Morrilton. I was only there for eight months, before I moved on up to Little Rock to work at B98.5--which later would be owned by Citidel. Ultimately, I moved over to Clear Channel stations and met a lot of country stars. Those were some fun years," Bertram said.

Theresa took a 10-year hiatus to start a family and finished up her educational journey with a Public Relations degree from Arkansas Tech University. "I was a better-focused student my second time around," Theresa said. "I would be a professional student if I had the funds and time to do so."

With children old enough to allow Theresa to focus on professional pursuits once again, she began working as a producer/on-air talent in 2011 for AIRS Radio, which is a reading service for the blind and visually impaired offered by the Division Services for the Blind-a branch off of the Division of Human Services in Arkansas. She also started volunteering with local school associations and the historic Rialto Theatre. "I have always been attracted to this haunting building," Theresa said referring to the Rialto. "It calls to you when you pass by it on the road. I love It." Theresa does everything from producing music programs to making the popcorn. "It's a great place to spend time and give my children a memorable place to grow up in. I will always love this theatre."

Theresa became a copy writer for the local newspaper, when the editor came early to one of the shows at the Rialto and offered her a job. "The best jobs are the ones that are given to you," she said. "Also, I have a hard time saying 'no' to people if there is a way I can do what is requested." A year later she was offered the editor position in the neighboring county. "You just never know what people are going to want from you. I keep thinking of that movie with Jim Carrey and how he had to say 'yes' to everything. If it isn't illegal and time permits, I try to do it if I can."

And with all the extra time Theresa has after working two jobs and raising three school-aged children, she has started her own publishing business, Petit Jean Media, which is a niche-fundraising group of magazines-one of her favorites being Onstage Arkansas. "I have always been an entertainment cheerleader for as long as I can remember. If I think hard enough, I feel it probably started with those entertainers in Las Vegas. They performed for me, and I was happy to be the enthusiastic audience member night after night. It was a magical and unique childhood. I was very lucky."

Theresa is excited to join the writing team of Broadway World. "I know when you think of Arkansas, 'Broadway stars' is not the first, or maybe even the last, thing that pops into your mind. I beg to differ though. Arkansas has an abundant amount of talent, and not only do we entertain for our own personal fancies, but we raise our children in this environment as well. We are a close-nit group of people, and I want to show how awesome Arkansas entertainers are to the rest of the world through Broadway World."

MOST POPULAR ARTICLES
LAST 30 DAYS
LAST 365 DAYS

BWW Review: LES MISERABLES SCHOOL EDITION at RED CURTAIN THEATRE
Posted: Jan. 21, 2019


BWW Review: ROALD DAHL'S MATILDA THE MUSICAL at Red Curtain Theatre
Posted: Apr. 24, 2019


BWW Interview: Cast of WILLY WONKA JR. at Arkansas Repertory Theatre tells of experiences
Posted: Jun. 19, 2019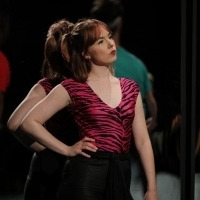 BWW Review: A CHORUS LINE at Argenta Community Theater is One Singular Sensation
Posted: Jul. 26, 2019


BWW Review: DISNEY'S NEWSIES! THE MUSICAL at Argenta Community Theater
Posted: Mar. 5, 2019


BWW Review: SEUSSICAL THE MUSICAL at North Little Rock High School Theatre
Posted: Mar. 11, 2019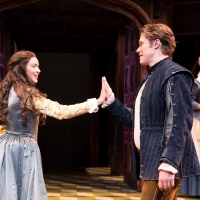 BWW Review: Audiences fall in love with SHAKESPEARE IN LOVE at TheatreSquared
Posted: Aug. 29, 2019


BWW Review: The Freaks Amaze at SIDE SHOW at The Weekend Theater

October 15, 2019

The talent at the Weekend Theater will blow you away at their production of SIDE SHOW (2014 Broadway Revival). Running through October 27, you do not want to miss this.
---
BWW Review: Rock-N-Roll Lives On Through the MILLION DOLLAR QUARTET at Arkansas Repertory Theatre

September 10, 2019

Rock-n-Roll came alive on the Arkansas Repertory Theatre stage Sunday afternoon as the 'Million Dollar Quartet' told the story of Sam Phillips (Karack Osborn) and his history with 'my boys' Elvis Presley (Trent Rowland), Johnny Cash (Bill Scott Sheets), Carl Perkins (Skye Scott), and Jerry Lee Lewis (Brandyn Day). Directed by Hunter Foster, who was named 2018 'Director of the Year' by the Wall Street Journal, the show is based on the infamous picture of the four musicians gathered around a piano on December 4, 1956, at Sun Records in Memphis, Tennessee. According to the story, Carl Perkins was having a recording session with a then unknown Jerry Lee Lewis on piano. Elvis Presley stops in since he was in town with motives to convince Phillips to take the deal with RCA, and Johnny Cash was called in for a surprise renewal of his contract. Though labeled as a jukebox musical, it really is a play within a concert.....or a concert within a play, whichever way you want to look at it. I LOVED it! The cast was phenomenal. I want to see it again. It is a definite must-see show!
---
BWW Review: Audiences fall in love with SHAKESPEARE IN LOVE at TheatreSquared

August 29, 2019

Shakespeare may have been in love with Viola in this season's premiering romance/comedy Shakespeare in Love at the brand new installation for TheatreSquared, 477 W. Spring Street, in Downtown Fayetteville, but I was in love with this theatre the moment I stepped inside the venue. The look of the building, the eagerness from the staff, and the fun coming from my fellow patrons made Wednesday night's (Aug. 28) production immensely enjoyable. Running through September 15, this performance is a must see.
---
BWW Review: SINGING IN THE RAIN at Red Curtain Theatre Has The Audience Singing Along

August 13, 2019

With only having seen a sampling of 'Singing In the Rain' with Gene Kelly and Debbie Reynolds, I didn't have a formed idea of what the Red Curtain's interpretation of the musical should have been like, but I knew Director Bob Bidewell, Choreographer Olivia Stephens, Music Director Kent Britton, and Producer Kristen Sherman had some big tap shoes to fill. Friday night's show in Staple's Auditorium at Hendrix College in Conway was enjoyable. This was definitely a different type show than normal for the Red Curtain, but it was a solid performance with memorable scenes.
---
BWW Review: A CHORUS LINE at Argenta Community Theater is One Singular Sensation

July 26, 2019

The Argenta Community Theater, 405 Main St., in North Little Rock, never fails to bring a top-notch performance with every show, and the audience has caught on to this fact. Not only was the show that I saw on Sunday sold-out, the whole entire run was sold out by opening night. When most theaters hope to at least break even, the Argenta has to decide if they want to add extra shows to accommodate all of their fans. I do not have to go to a show at the Argenta to write about whether the production is good or not. I am lucky enough to get to attend the performances to catch the details and watch emerging stars shine on the stage.
---
BWW Interview: Cast of WILLY WONKA JR. at Arkansas Repertory Theatre tells of experiences

June 19, 2019

For the candy lover in all of us, the Arkansas Repertory Theater, will present Willy Wonka Jr., their first all-kids cast on the main stage June 21-30.
---
BWW Review: ROALD DAHL'S MATILDA THE MUSICAL at Red Curtain Theatre

April 24, 2019

Revolting children? I think not! Audiences were encapsulated by the enter-twining story that Matilda spun in The Red Curtain Theatre's regionally premiered Roald Dahl's Matilda The Musical at The Staples Auditorium at Hendrix College in Conway April 12, 13, 14, 19, and 20. Directed by Kristin Sherman, with help from Music Director Kent Britton and Choreographer Olivia Stephens, the Red Curtain has proved to be a powerful force in the community theatre arena.
---
BWW Review: KITCHEN WITCHES at Rialto Community Arts Center

March 22, 2019

The Rialto Community Art Center performs a charming rendition of Caroline Smith's Kitchen Witches Thursday through Sunday, March 21 through 24. This is the funniest cooking show you will see on stage. Touted as a cross between Martha Stewart and Jerry Springer, this play touches base with infidelity and friendship.
---
BWW Review: SEUSSICAL THE MUSICAL at North Little Rock High School Theatre

March 11, 2019

With a very colorful set and equally colorful costumes, North Little Rock High School Theatre Arts Department presented SEUSSICAL THE MUSICAL Friday March 1, through Sunday March 3, to well attended and entertained audiences both young and young at heart. Music and lyrics are by Stephen Flaherty and Lynn Aherns, and based on characters by Dr. Seuss. The show was directed by Mike Noland, choreographed by Christen Pitts, with music direction by Lori Isner. As a fellow Dr. Seuss lover, I smiled through the whole performance, and they get extra bonus points for including a live orchestra.
---
BWW Review: DISNEY'S NEWSIES! THE MUSICAL at Argenta Community Theater

March 5, 2019

The Argenta Community Theater cast of Newsies may not be the King's of New York, but they are most definitely the King's of North Little Rock. Argenta never fails putting on a fantastic show. Led by Director Vincent Insalaco, and produced by Judy Tenenbaum, the casting was superb, the set was envious, and the choreography was top notch--and looked like so much fun!
---
BWW Review: LES MISERABLES SCHOOL EDITION at RED CURTAIN THEATRE

January 21, 2019

Do you hear the people sing? Well if you didn't hear these performers sing, you missed out. The Red Curtain Theatre presented Les Miserables: School Edition, December 7-16, 2018, at the Staples Auditorium located on the Hendrix College campus, and let me tell you, I found it hard to believe these kids weren't even out of high school yet.
---
BWW Review: BIG RIVER at Argenta Community Theater

July 23, 2018

Nestled at 405 Main Street in North Little Rock, the Argenta Community Theater deserves its spot amongst the other 'artsy' venues and clubs taking residence in the Argenta district. Though it isn't a very big setting (not as small as a black box theater, but definitely not auditorium size), they impress this writer with their creative use of space. And the talent? It's surprising that these people are not professional actors, though I do take the liberty to prophesize that some of them very well may be in the near future. The Argenta family never disappoints.
---
BWW Review: TO KILL A MOCKINGBIRD at ARGENTA COMMUNITY THEATER

April 24, 2018

Nestled in the the downtown corridor of North Little Rock sits the perfect-sized theater (in my opinion) called the Argenta Community Theater. In this perfect-sized theater, magic happens. This group of talented artists come together and utilize every space harmoniously to tell their stories. The story that I happened to see this time was 'To Kill A Mockingbird.' Now I have to make a confession: I only read half of it in 10th grade and let my friend fill me in on the rest (sorry Mrs. Smith.) My teenaged brain just wasn't mature enough to really appreciate what all this story has to offer. Luckily, though, the Argenta people gave me this opportunity, and I'm so happy I came.
---
BWW Interview: Heather Hooten, Tiffanie Manes, Phil Blaylock of ANNIE: THE MUSICAL at HB White Auditorium, Morrilton High School

April 10, 2018

What does it take to put on a musical? In one answer: teamwork. A musical is a big undertaking with a big cast, and not just one director can fully handle it all. He/she has to have a team that works well together.
---
BWW Review: DISNEY'S THE LITTLE MERMAID at North Little Rock High School Performing Arts Center

March 4, 2018

North Little Rock High School's Theatre Arts Department did not disappoint with their production of Disney's The Little Mermaid.
---