BWW Interview: Heather Hooten, Tiffanie Manes, Phil Blaylock of ANNIE: THE MUSICAL at HB White Auditorium, Morrilton High School
What does it take to put on a musical? In one answer: teamwork. A musical is a big undertaking with a big cast, and not just one director can fully handle it all. He/she has to have a team that works well together.
Director Heather Hooten recruited her friend and fellow co-worker Tiffanie Manes to help her with this classic production of Annie.
BWW: Ladies, tell us a little bit about yourself.
Heather Hooten: I am the drama teacher at Morrilton High School, and I have been a teaching artist in the Arkansas, Mississippi and Memphis area for 10 years.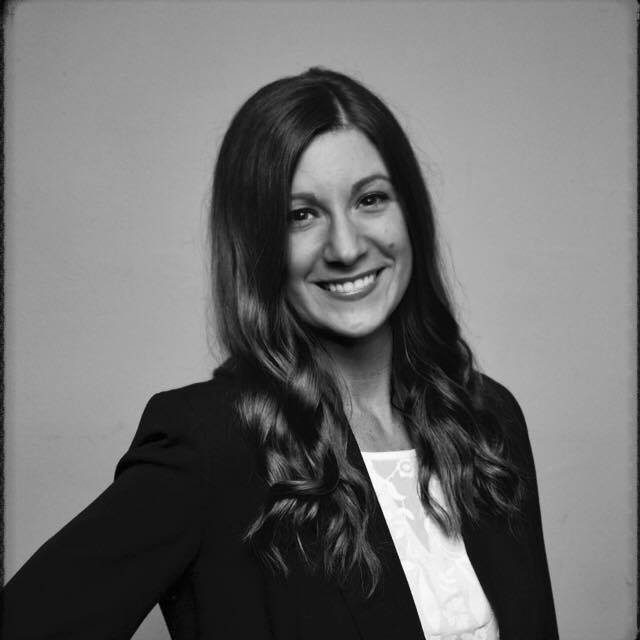 Tiffanie Manes: I am a singer, a Mom and the Director of Vocal Performance at Morrilton High School. I love musicals as much as I love choir!
BWW: What made you choose Annie?
Hooten: When the fine arts department and I were discussing options, we were drawn to music and optimism of Annie. We liked the message and the fun it brings.
BWW: Annie is definitely a favorite of mine and of many peoples as well. It is performed a lot. How will this production stand out from the others?
Hooten: I really feel our actors are making choices that distinguish them from other productions. They are making these characters 3 dimensional and having fun with the humor of the show.
BWW: Tiffanie-as a choir director, what is the difference in directing musical theatre singers versus choir singers?
Manes: The main difference is their vowels and tone quality. Musicals are all about having your character shine through your sound(s) while choir is more focused on creating beautiful harmonies as a group to allow the emotion of the song to come through in song.
BWW: I know the cast has benefited from you joining the show. What are you looking forward to the most with this play?
Manes: Those moments when the actors on stage become their character and make me feel something that is meaningful. I love the songs "Maybe" and "Tomorrow". I remember singing them while swinging on my tire swing out back, just pretending I was little Annie.
BWW: I am delighted to see other non-fine arts teachers joining in on the fun. "Daddy Warbucks" will be played by Resource Officer Phil Blaylock. He is somewhat of a local celebrity with his Youtube hit "Cop Car Karaoke." Officer Blaylock, you have done a lot for this community thus far, and now you have taken on the task of Annie. What made you take on this role?
Officer Blaylock: Playing "Daddy Warbucks" was something I've wanted to do for sure (even auditioned for it at another venue), But personally, just playing in some sort of play was on my bucket list... especially without having any type of theatre experience.
BWW: What have you learned from this experience?
Blaylock: I did not realize how much of a commitment this was and I definitely commend the staff, students, and everyone participating, because it has become part of my life, lately, including daily routines before I went to sleep.
BWW: I commend you guys for including, not just the high school, but the younger kids, as well as the community.
Hooten: Every place I've worked has been different because just like a school, a theatre is a community. Your community is based upon it's members, and I've found that we have a very close knit and supportive community here. When I've needed something, even if they didn't have it, this school and the people in the show have all put out feelers to try and find what we need. Many of the props, costumes, and set pieces were borrowed from our community and that is very encouraging.
BWW: This is going to be an exciting weekend. What are your plans after this?
Manes: To finish preparing the Choirs for their Spring Concert on May 3rd, and begin the final countdown to summer! I will also be teaching a music course at the University of Arkansas Community College at Morrilton this summer and working on new music as a clinician at Region 2's All Region Clinic in the Fall of this year. The Fine Arts Department will begin looking for a new musical to do for 2020-2021.
Hooten: Rest! And then, immediately start planning for our next years productions.
BWW: And for Officer Blaylock?
Blaylock: My plans after this particular play is to just catch back up on other things that I've kinda put to the side; but all in all, I have loved and enjoyed every minute of it.
Annie the Musical will be performed nightly April 12-14 at 6pm and on Sunday, April 15, at 2pm, at HB White Auditorium in Morrilton. Tickets are available at the door.
Related Articles View More Arkansas

Stories

Shows