David Archuleta Debuts New Single & Holiday Tour Dates
The track's music video was directed by Kevin McHale and Justin Thorne.
David Archuleta who made his first major foray into professional musical theater this summer starring as Joseph in the Andrew Lloyd Weber (Phantom of The Opera) and Tim Rice (Beauty and the Beast) musical, Joseph and the Amazing Technicolor Dreamcoat has released the official video for his latest single, "Faith in Me."
"Faith in Me" is the first taste of new music from David since having vocal cord surgery earlier this year and by far one of his more personal songs to date as he states here,
""Faith In Me" is about escaping and leaving all your worries behind and just going for a new adventure. Not caring about what anyone thinks- letting go and taking off. We actually re-wrote the song to accommodate where I'm at now as we originally began writing it before I came out. In the end, the main objective was to just go forward with someone and not care what anyone thinks. The sentiment is more than a specific stor." says David.
Video directors Kevin McHale and Justin Thorne stated, "We wanted to create an environment for David to perform freely. To evoke that emotional experience when you're alone and excited and there's no one watching. That definitely came out in his performance."
David's 2021 album Therapy Sessions featured an inside look into David's internal struggle with himself - a battle he has experienced for most of his life. "I was going through therapy and trying to apply the steps it took to escape the barriers I had created for myself," he explains.
"Whether it was fear, loss, dwelling on the past, or anxiety. There's a constant battle going on because so much of my mind doesn't want to budge. The songs are a sort of a back and forth within the inner dialogue I have with myself." This new body of work represents a transparency that has not been present in previous releases.
Music has always been healing for me," Archuleta goes on to say. "My mission with it is to heal, and then encourage to move forward after the healing takes place. I want people to find answers to their worries and doubts as they listen to Therapy Sessions ."
In addition, David has announced he will hit the road his "The More The Merrier" Christmas tour beginning November 18 performing many of the seasonal gems from his two holiday releases, Christmas from the Heart & Winter in the Air. Link to purchase tickets HERE.
David will also be featured on award-winning pop-violinst Lindsey Stirling's forthcoming holiday album, Snow Waltz (Oct. 7). David lends his crystalline vocals on the uplifting ballad, "Magic," which was sparked from a profound moment of Stirling's life, when her sisters and mom shared loving and fun memories around her father's passing.
Watch the new music video here:
"The More The Merrier" Christmas Tour Dates
11/18/22 Tuacahn Center for the Arts - Ivins, UT
11/19/22 Tuacahn Center for the Arts - Ivins, UT
11/25/22 Capitol Theatre - Salt Lake City, UT
11/26/22 L.E and Thelma E. Stephens Performing Arts Center - Pocatello, ID
11/29/22 Delta High School - Delta, UT
11/30/22 Logan High Auditorium - Logan, UT
12/14/22 Manti Theater - Manti, UT
12/15/22 Blanding High School Theater - Blanding, UT
12/17/22 Artemus W. Ham Concert Hall - Las Vegas, NV
12/19/2022 Antone's - Austin, TX
12/20/22 Arlington Music Hall - Arlington, TX
12/21/2022 House of Blues - Houston, TX
12/22/22 Rialto Theatre - Tucson, AZ
12/23/22 Chandler Center for the Arts - Chandler, AZ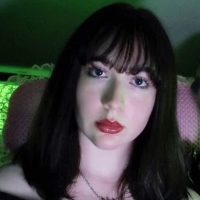 Elita Announces Upcoming Album 'Dysania'

November 30, 2022

The band features Elita on vocals, Tim Rypien onguitar/keyboard, and John Eddy on guitar/slide. They've achieved 30M+ streams early on in their career with their hypnotizing, often dark tunes. Front woman Elita's airy, angelic vocals contrast brilliantly with the sinister lyrics, creating a spine-tingling feeling for the listener.
---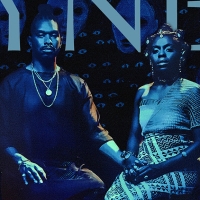 RANDOM ACTS OF FLYNESS: THE PARABLE OF THE PIRATE AND THE KING to Premiere on HBO Max in December

November 30, 2022

Artist, musician, and filmmaker Terence Nance returns for a long-awaited second season of the acclaimed series RANDOM ACTS OF FLYNESS. Exploring the metaphysics of Black life through avant-garde storytelling, the second season follows Terence (Terence Nance) and Najja (Alicia Pilgrim). Watch the new video trailer now!
---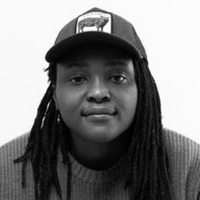 Joy Oladokun Contributes New Song 'Power' to LOUDMOUTH End Credits

November 30, 2022

The song notably serves as the end credits theme for the documentary LOUDMOUTH about the life and battles of Reverend Al Sharpton. The film opens in theaters nationwide on December 9 and premieres on Amazon and Apple TV January 13, 2023. It was directed by Josh Alexander and executive produced by EGOT® winner John Legend.
---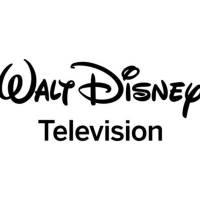 INTERCATS Comedy Series in Development at Disney

November 30, 2022

'Intercats,' an animated sitcom set in a cat workplace, is in development at Disney Branded Television with multiple Emmy Award-winning Baobab Studios and screenwriter Pamela Ribon (recipient of the Cristal Award at the 2022 Annecy International Animation Film Festival and writer of two of Disney's 'Ralph Breaks the Internet' and 'Moana').
---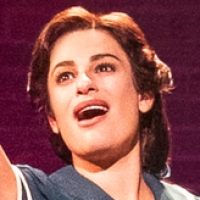 Lea Michele to Perform 'I'm the Greatest Star' From FUNNY GIRL on LATE NIGHT WITH SETH MEYERS Next Week

November 30, 2022

Lea Michele will perform 'I'm the Greatest Star' from Funny Girl on Late Night With Seth Meyers. Michele recently opened the Macy's Thanksgiving Day Parade with a performance of 'Don't Rain On My Parade.' She also performed 'People' on the Tonight Show With Jimmy Fallon and 'Don't Rain On My Parade' on Good Morning America.
---