Review: SOMETHING'S AFOOT at Dutch Apple Dinner Theater
There haven't been many popular mystery musicals over the years. I suspect it has something to do with a conflict of genres. Effective mysteries are cerebral. Audience members must perform mental gymnastics in order to outwit the detective. Musicals (with the exception of Sondheim) often prioritize emotions over logic.
It is difficult to piece together the identity of the killer when characters break into song and dance every ten minutes. Interestingly, two of the most popular mystery musicals The Mystery of Edwin Drood and Clue bypass this problem by implementing audience participation gimmicks to arrive at one of multiple endings.
Dutch Apple Dinner Theater takes a stab (pun intended) at the mystery musical with Something Afoot opening January 11. The plot of the show is a farcical take on the mysteries of Agatha Christie, especially And Then There Were None.
Similar to its inspiration, the premise of Something Afoot involves stranding a group of eccentric strangers together in a mansion, and knocking them off one at a time. The plot revolves around the questions of whodunnit and why.
Jennifer Hope leads the cast of ten as Miss Tweed. Tweed serves as the busybody detective character who attempts to stay one step ahead of the action. Hope has a great stage presence and performs her songs with enthusiasm and confidence.
Other cast members that stood out for me included Eric Waters as the sketchy Flint and Dale Givens as the bombastic Colonel Gilweather.
I had a bit of a problem with the overall tone of acting in the show. It was unclear to me if this was a product of the script, director Dean Sobon, or the choices of the actors. Since the show is farcical in nature, a lot of the acting is, naturally, way over the top. Lots of loud gasps, wrist to forehead sighs, over-enunciation of dialogue-that kind of stuff. While these antics are funny, in a cartoon kind of way, they distance us from empathizing with the characters. If we are not totally invested in them, we don't really care when awful things happens to them.
Kudos to technical director/set designer, Dominic Lau. Not only did he create a handsome set, but a very interactive one too. Lots of cool surprises. But, I won't give away too much. Dutch Apple won't either. Although the program lists the musical numbers, they do not list which characters sing them. However, that's OK. As stated earlier, songs in a mystery musical can get in the way of concentrating on whodunnit and why. Just go with the flow
Speaking of whodunnit and why, I won't give that away, but I did find it a satisfying conclusion. Dame Christie would be proud!
Something's Afoot plays January 11-February 3 at Dutch Apple Dinner Theater. Tickets, directions and more information can be found at their web page.
Rich Mehrenberg was introduced to the magic of theater when he played "The Boy" in his first grade class production of "The Giving Tree". It has been a long term love affair eve... (read more about this author)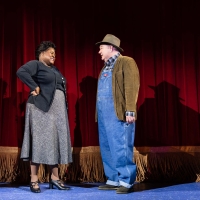 Review: WHITE CHRISTMAS at Fulton Theatre

November 20, 2022

Fulton Theatre's current production of the tepid White Christmas is an excellent example of the old adage "there are no small parts, only small actors". Fulton Theatre?
---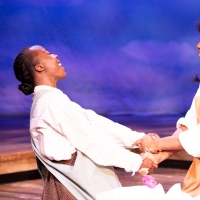 Review: THE COLOR PURPLE at EPAC

October 15, 2022

Pleasant surprises are the best kind.
---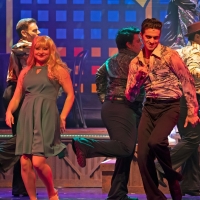 Review: SATURDAY NIGHT FEVER at Dutch Apple Dinner Theatre

October 3, 2022

If you ever owned a leisure suit or drank a can of Billy beer, this show has something for you. However, if you expect something beyond a live version of the 1977 movie, you might be disappointed.
---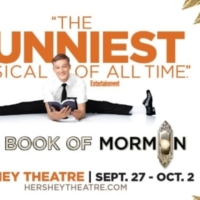 Review: THE BOOK OF MORMON at Hershey Theater

September 30, 2022

What did our critic think of THE BOOK OF MORMON at Hershey Theater? The Book of Mormon is a contradiction in that it is both totally filthy and wonderfully wholesome at the same time. This leads to non-stop laughs, a few gasps, and a good feeling in the bottom of your heart when it is all over.
---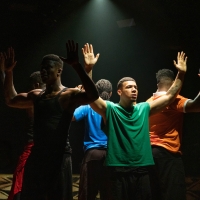 Review: FOR COLORED BOYZ at Fulton Theatre

September 19, 2022

it will get you talking and get you thinking. It will stay with you. Theater on Fulton's 4th floor is often more complex, more intense, and more thought-provoking than what is performed on the main stage. Past shows such as Blackbird, Sweat, and I Am My Own Wife are perfect examples of this mission. However, their current production of FOR COLORED BOYZ on the verge of a nervous breakdown/ when freedom ain't enuff takes those expectations to a whole new level.
---