Central Pennsylvania Photos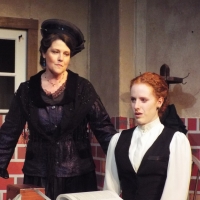 Photo Flash: ActorsNET Presents MRS. WARREN'S PROFESSION
by BWW News Desk - Central Pennsylvania

(3/9/2020) - Once considered scandalous, George Bernard Shaw's witty Mrs. Warren's Profession takes to ActorsNET's Heritage Center stage March 13 through 29, starring area stage veterans Carol Thompson and George Hartpence.
---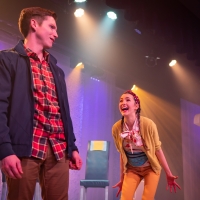 Photo Flash: First Look at CALLING ALL KATES at Prima Theatre
by BWW News Desk - Central Pennsylvania

(2/20/2020) - Chicago. Seattle. Cambridge. These are the cities in which new musicals are traditionally born. But Calling All Kates has had a different trajectory. From the hills of Indiana to the Adirondack Mountains, Calling All Kates has taken an exciting and unconventional journey, and its latest stop is Prima Theatre in Lancaster, Pennsylvania.
---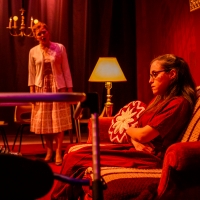 Photo Flash: First Look at The Phoenix Theatre's THE GLASS MENAGERIE
by BWW News Desk - Central Pennsylvania

(1/19/2020) - The Phoenix Theatre's inaugural season of dreams continues with the company bringing new life to Tennessee Williams' The Glass Menagerie. This memory play runs January 17- February 2, 2020 in Chester County at SALT Performing Arts in Chester Springs, PA. Members of the media are invited to Opening Night, Saturday January 18 at 7 p.m. If Media are not able to attend, they are welcome to review another performance date. The theatre is dedicated to re-envisioning and reinvigorating the classics, making theatre accessible and affordable for all. The Phoenix Theatre is in residence at SALT Performing Arts, 1645 Art School Road, Chester Springs. Tickets for The Glass Menagerie are already on sale online at www.thephoenixtheatrepa.com. Tickets cost $25 for adults and $15 for students. There will be an accessible relaxed matinee performance on Saturday, January 25 at 2 p.m.
---