Rich Mehrenberg - Page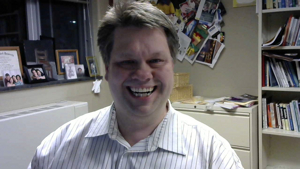 Rich Mehrenberg was introduced to the magic of theater when he played "The Boy" in his first grade class production of "The Giving Tree". It has been a long term love affair ever since. He enjoys being both on stage and in the audience of Central Pennsylvania theaters and beyond.
MOST POPULAR ARTICLES
LAST 30 DAYS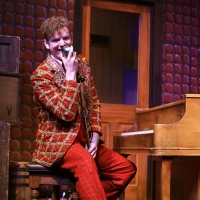 BWW Interview: Trevor Dorner of MILLLION DOLLAR QUARTET at Dutch Apple Dinner Theatre
Posted: Sep. 17, 2020


LAST 365 DAYS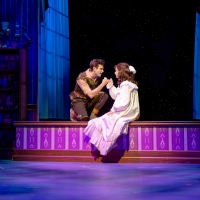 BWW Review: PETER PAN at Fulton Theatre
Posted: Nov. 15, 2019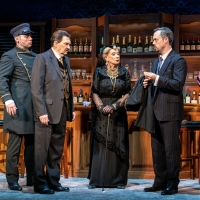 BWW Review: MURDER ON THE ORIENT EXPRESS at Fulton Theatre
Posted: Jan. 22, 2020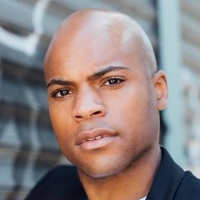 BWW Interview: Darius Harper of KINKY BOOTS at The Fulton Theatre
Posted: Feb. 28, 2020


BWW Review: EVITA at Fulton Theatre
Posted: Sep. 20, 2019


BWW Review: WAIT UNTIL DARK at Fulton Theatre
Posted: Oct. 11, 2019


BWW Review: NEWSIES at EPAC
Posted: Oct. 18, 2019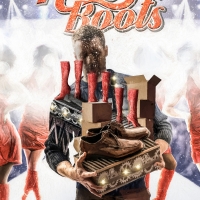 BWW Review: KINKY BOOTS at Fulton Theatre
Posted: Mar. 6, 2020


BWW Interview: Trevor Dorner of MILLLION DOLLAR QUARTET at Dutch Apple Dinner Theatre

September 17, 2020

(Jerry Lee Lewis's) lifestyle and crazy antics onstage and off are what drove his success and fame and I think it is that element, rather than just his music, that has had the greatest impact on the future generations of rock and roll.
---
BWW Review: THE CURIOUS INCIDENT OF THE DOG IN THE NIGHT-TIME at Theatre Harrisburg

March 8, 2020

The vision of the show is extremely cohesive. I have seen this show on Broadway. Theater Harrisburg's version is different, but not inferior. The magic of theater is when different a?oecooksa?? can use the same basic ingredients and come up with two very different, but equally tasty a?oedishesa??.
---
BWW Review: VERBOTEN at Seventh Sister
March 7, 2020
---
BWW Review: KINKY BOOTS at Fulton Theatre
March 6, 2020
---
BWW Interview: Darius Harper of KINKY BOOTS at The Fulton Theatre

February 28, 2020

Based on the 2005 film by the same name, the musical 'Kinky Boots' tells the story of an unlikely partnership between a failing shoe manufacturer (Charlie) and a fabulous cabaret entertainer (Lola). Although they come from very different worlds, the two realize that they are not so different after all. Playing the challenging role of Lola is New Hampshire native Darius Harper. Working both nationally and internationally, Harper brings years of experience and talent to the Fulton stage.
---
BWW Review: GRUMPY OLD MEN at Dutch Apple Dinner Theatre

February 20, 2020

One of the Act 1 numbers in Grumpy Old Men the Musical is titled, 'I Like The Way Things Are'. The lyrics deal with a dislike for change and a strong appreciation for 'the good old days'. This message could also extend to the musical itself. The show is based on the very funny and very popular 1993 movie of the same name starring Jack Lemmon, Walter Matthau, and Ann-Margret. It begs the question, why mess with success?
---
BWW Review: THE MOUNTAINTOP at Susquehanna Stage

February 18, 2020

Surprise! Surprise! Any production based on the life of Martin Luther King is bound to be deep, thought provoking, and moving. The Mountaintop by Katori Hall was no exception. Adding to the drama and emotion, however, was the unexpected humor in Hall's dialogue. This production had the audience bursting with laughter and tears.
---
BWW Review: LEGALLY BLONDE at The Belmont Theatre

February 19, 2020

OMG! IMO Legally Blonde the Musical at Belmont Theatre is high energy, positively pink, and totally LOL. With their stage production ability rivaling any professional theatre, the Belmont in York has put together another high-quality event.
---
BWW Review: AN ACT OF GOD at Fulton Theatre

February 14, 2020

Sometimes even the best of work could use a little revising, even God's. That's the premise behind Fulton's latest comedy on the fourth floor, An Act of God. God played by the hilarious, Erin Maguire, has decided to update the Ten Commandment and provides some fresh insight and commentary along the way. She is joined by fussy archangel, Gabrielle (Michael Iannucci) and skeptical tag-along archangel, Michael (Anson Woodin).
---
BWW Review: MURDER ON THE ORIENT EXPRESS at Fulton Theatre

January 22, 2020

I would be remiss if I neglected to recognize the real stars of this show...the sets! Set design by William James Mohney was top notch. Each train setting was elaborate and very detailed
---
BWW Review: THE SAVANNAH SIPPING SOCIETY at Dutch Apple Dinner Theatre

January 11, 2020

It's a show filled with southern charm and female empowerment. Imagine an episode of The Golden Girls, but all 4 characters are Blanche.
---
BWW Book Review: BADASS ACTING by Tice Allison

December 10, 2019

Badass Acting fills a needed void in enabling seasoned actors to take their game to the next level.
---
BWW Review: MY FAIR LADY at EPAC

December 7, 2019

...an enjoyable show that is true to the original, but is a little too much on the safe side. The look, sound, and dynamics of the show seem to be lacking that certain 'EPAC signature' that audience have come to expect. This production would feel equally at home at the Fulton, Hershey, York, or many other Central Pennsylvania theater companies.
---
BWW Review: HOLIDAY INN at Dutch Apple Dinner Theatre

November 23, 2019

Holiday Inn is a catchy, tuneful way to end the year.
---
BWW Review: PETER PAN at Fulton Theatre

November 15, 2019

Fulton's Peter Pan brings some refreshing and welcomed updates to a joyous American classic. First and foremost, one of the most interesting and beneficial changes to this production is the casting of the title role. Peter has traditionally, and almost exclusively, been played by an actress. Mary Martin, Sandy Duncan and Cathy Rigby have all had their turn as the boy who won't grow up.
---
BWW Review: A BRONX TALE at Hershey Theatre
November 3, 2019
---
BWW Review: THE CRUCIBLE at Susquehanna Stage Company

October 26, 2019

The Salem Witch Trials are one of the most tragically disrespected events in (pre-)American history. What began as a vicious assault on innocent life has transformed over the years to a Massachusetts tourist trap and a punchline on shows like 'Bewitched'. Gratefully, the Susquehanna Stage production of The Crucible restores the gravity and respect that the trials and their victims deserve.
---
BWW Interview: Carrie Lyn Brandon of ONCE at Community Arts Center

October 22, 2019

Carrie Lyn Brandon is originally from the San Francisco Bay Area, and began performing around there at an early age. She performed with the America Conservatory Theatre, sang the national anthem solo many times for the SF Giants and 49ers, was a featured soloist for the California Symphony and Reno Philharmonic, and more. After completing her training at Penn State, Carrie moved to New York and have since toured with Charlie Brown Christmas Live, been a lead soloist for Aida Cruise Lines, and performed at many regional theatres. Favorite regional roles include: Sophie in Mamma Mia (Sierra Rep, Mountain Play), Wendla in Spring Awakening (Pennsylvania Centre Stage), Mary Jane in Big River (Sharon Playhouse), and Shelley in Bat Boy (Oregon Cabaret Theatre).
---
BWW Review: NEWSIES at EPAC

October 18, 2019

Stop the presses! EPAC's production of Newsies is highly energetic and entertaining. Based on the 1992 Disney film of the same name, Newsies is a classic David and Goliath story about the real life 1899 NYC newsboy strike. Richard Thomas stars as Jack Kelly, a charismatic leader of the newsboys. Thomas has a fine voice and moves around the stage with grace and confidence. A quibble with the script is that I was not really sure how old his character was supposed to be. Some of Jack's dialogue and motives are more akin with that of a young adult, not someone who spends most of his day around ten year olds.
---
BWW Previews: ONCE at Community Arts Center-Williamsport

October 21, 2019

ONCE tells the enchanting tale of a Dublin street musician who's about to give up on his dream when an intriguing young woman takes a sudden interest in his haunting love songs. As the chemistry between them grows, his music soars to powerful new heights... but their unlikely connection turns out to be deeper and more complex than your everyday romance
---