Photo Coverage: Linda Lavin Plays Helsinki On Broadway
On Monday Linda Lavin performed her show titled "My Second Farewell Concert" in New York City at the legendary Birdland. Last night she said a great musical hello to the Hudson Valley with her exciting and sophisticated Cabaret Act at Helsinki Hudson. Linda's new show, as always is advertised "With" Billy Stritch and "extra special guest" Aaron Weinstein. "With", is the accurate word for Mr. Stritch because he does not just accompany a performer. When Billy plays (or sings) for you he is totally supportive with his harmonic creativity and provides one of the best pianistic underpinnings in show business. "Extra Special Guest" is an example of truth in advertising when you're talking about Aaron Weinstein. His violin artistry and jazz arrangements had the Helsinki audience cheering, and his instrumental duets with Linda produced many "extra special" moments. "And Now Ya Know" (a phrase Linda's mother always used.)
Helsinki Tea Company and Club Helsinki was founded in 1995 as the brain child of Deborah McDowell, who was looking to bring her love of community, tea, good food and music to the Berkshires, harkening back to her family of artists and the years her grandfather spent managing the Hotel Helsinki in Finland. Two years later, Columbia County native Marc Schafler, whose family operated Camp Natchez on the edge of the Borscht belt, joined her and Club Helsinki was born.
The Club then began its unparalleled, more than a decade history of presenting some of the finest musicians and spoken word from around the world.
It's not possible to capture the impact that the club productions have had both artistically and socially by merely running down a list of artists they have presented through the years, although the list includes an impressive line-up, with names like Ralph Stanley, Guy Clark, Shawn Colvin, Patty Griffin, Pete Seeger, Rigdzin Namkha Rinpoche, Leo Kottke, Mike Gordon of Phish, Levon Helm, Norah Jones, Jim Lauderdale, Hamiet Bluiett, Soulive, The Blind Boys of Alabama, The Tom Tom Club, John Scofield, Mose Allison, Michelle Shocked, Michael Wex, Olu Dara, Burning Spear and many more.
The move to a more permanent home in Hudson brought California producer and visionary, Cameron Melville to the collaboration, and Helsinki Hudson became the Club's new incarnation. The restoration and build out of the 1800's industrial building complex was accomplished using local builders and artists with an eye toward providing the best possible theatrical experience for both musicians and audiences alike. Helsinki felt that the historic nature of the riverside town, once an active port and the 4th largest city in New York State, deserved the energetic assistance of urban renewal, so the club was reworked using green architectural techniques refurbishment.
Photo Credit: Stephen Sorokoff


Aaron Weinstein, Tom Hubbard, Billy Stritch, Linda Lavin, Steve Bakunas, Ron Afif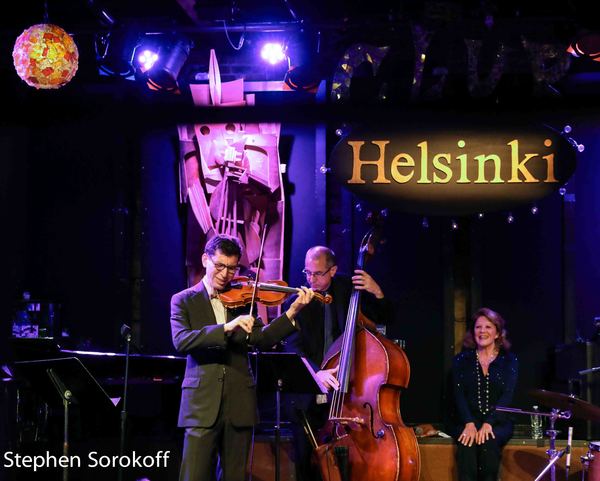 Aaron Weinstein

Linda Lavin

Helsinki Hudson

Lynn Ahrens, Lee Tannen, Stephen Sorokoff

Happy Birthday, Steve Bakunas

Jeff Resnick & Eda Sorokoff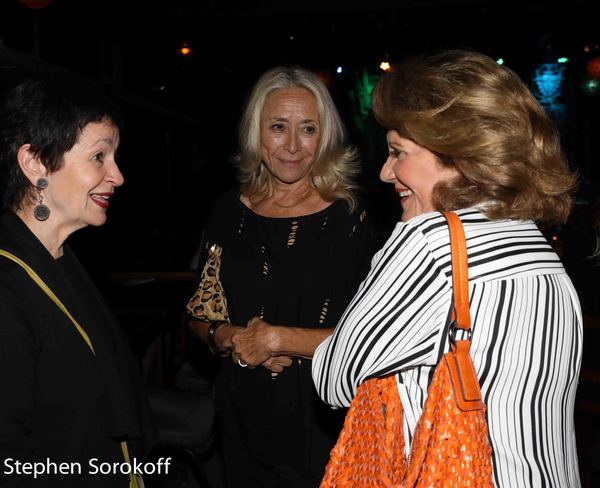 Helsinki on Broadway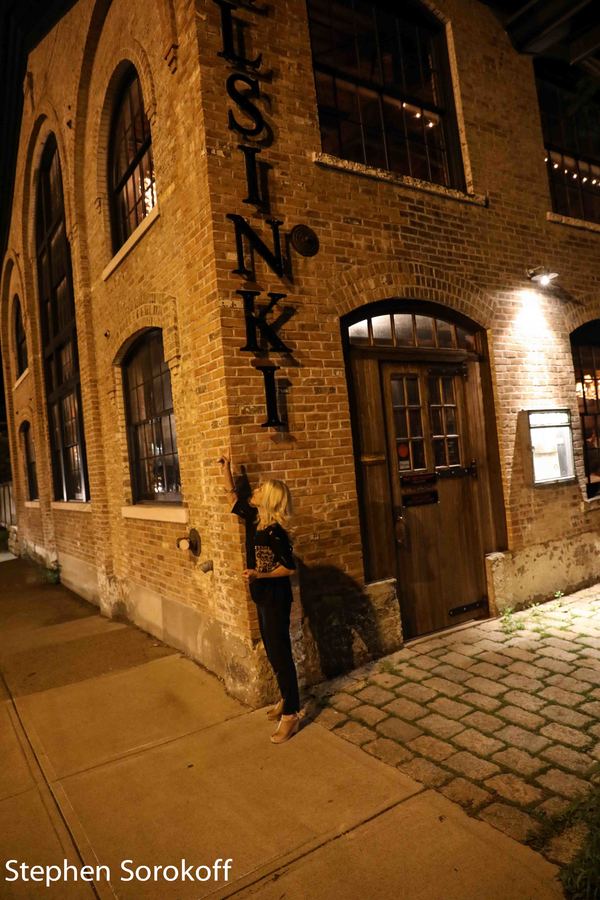 Helsinki Hudson