Central New York Theatre Newsroom
The latest news on live + streaming theatre in Central New York.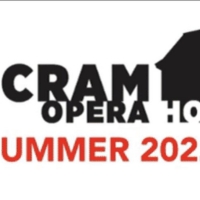 Ancram Opera House Presents POOF! This Week
by Stephi Wild on July 05, 2022 in Central New York
Ancram Opera House concludes  its 2022 Summer Play Lab Series July 8-10 with "POOF!" an all-natural solo performance by Celeste Lecesne, directed by  Kevin Hourigan, with music by Truth Future Bachman and costumes by Michael Krass.