Photo Flash: WAR HORSE at LCT - First Production Shots
The National Theatre of Great Britain's production of War Horse, presented by Lincoln Center Theater and the National Theatre of Great Britain in association with Bob Boyett, is now in previews at the Vivian Beaumont Theater (150 West 65th Street). War Horse is based on the novel by Michael Morpurgo, adapted by Nick Stafford, with Handspring Puppet Company, and directed by Marianne Elliott and Tom Morris. Opening night is Thursday, April 14 at 7:00 pm.

The cast of 35 features Stephen James Anthony, Zach Appelman, Alyssa Breshnahan, Richard Crawford, Sanjit De Silva, Matt Doyle, Austin Durant, Joby Earle, Joel Reuben Ganz, Ariel Heller, Peter Hermann, Alex Hoeffler, Brian Lee Huynh, Jeslyn Kelly, Ian Lassiter, Tom Lee, Jonathan Christopher MacMillan, Jonathan David Martin, Boris McGiver, Seth Numrich, Prentice Onayemi, Bhavesh Patel, David Pegram, Kate Pfaffl, Stephen Plunkett, Leenya Rideout, Liam Robinson, Jude Sandy, Hannah Sloat, T. Ryder Smith, Zach Villa, Elliot Villar, Cat Walleck, Enrico D. Wey and Madeleine Rose Yen.

At the outbreak of World War I, Joey, young Albert's beloved horse, is sold to the cavalry and shipped to France. He's soon caught up in enemy fire, and fate takes him on an extraordinary odyssey, serving on both sides before finding himself alone in no man's land. But Albert (played by Seth Numrich) cannot forget Joey and, still not old enough to enlist, he embarks on a mission to find him and bring him home.

War Horse premiered at the National Theatre in November 2007. After two sold-out runs at the National War Horse moved to London's West End in March 2009 where it continues to play to capacity houses at the New London Theatre. This American premiere, which reunites the production's acclaimed London design team, will have scenic design by Rae Smith, puppet design, fabrication and direction by Adrian Kohler with Basil Jones for Handspring Puppet Company, lighting by Paule Constable, direction of movement and horse choreography by Toby Sedgwick, video by Leo Warner and Mark Grimmer, music by Adrian Sutton, songs by John Tams, sound design by Christopher Shutt, and musical direction by Greg Pliska.

In addition to War Horse, Michael Morpurgo is the author of over 100 children's books. A former teacher, he was awarded a MBE (with his wife) for his service to education and an OBE for service to literature. Nick Stafford's plays have been produced at such theaters as the National Theatre, RSC and Hampstead Theatre Club. He is the winner of the Dennis Potter Play of the Year Award for his screenplay Pity. Handspring Puppet Company was founded in 1981 in South Africa. Their work has been performed internationally including here in the U.S. at BAM's Next Wave, at the Kennedy Center as well as in Chicago and San Francisco. Marianne Elliott is Associate Director at the National Theatre where her other productions include Saint Joan (Olivier Award - Best Revival) and Pillars of the Community (Evening Standard Best Director Award). Her other productions include Much Ado About Nothing for the RSC and The Little Foxes for the Donmar Warehouse. Tom Morris is Artistic Director of Bristol Old Vic and also an Associate Director at the National Theatre where he co-directed Every Good Boy Deserves Favor and developed Coram Boy. His other credits as a director include Oedipus The King, All That Fall and Macbeth with Corin Redgrave.

This production of War Horse is sponsored by American Express.

Tickets to War Horse, priced from $75 to $125, are available at the Lincoln Center Theater box office (150 West 65 Street), at telecharge.com or by visiting WarHorseOnBroadway.com.
Production shots from the National Theatre production appear below!
Photo Credit: Paul Kolnik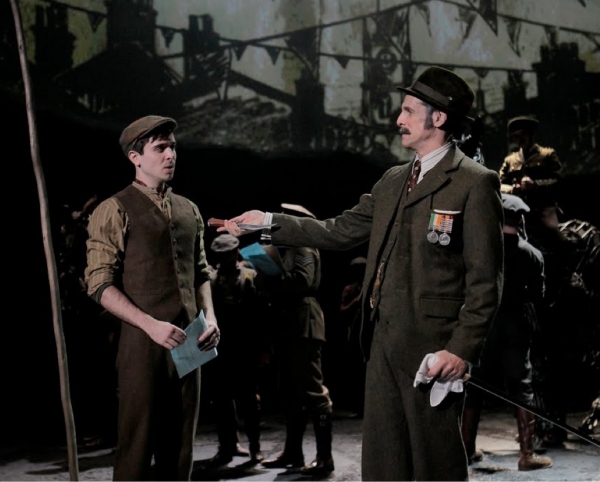 Matt Doyle and T. Ryder Smith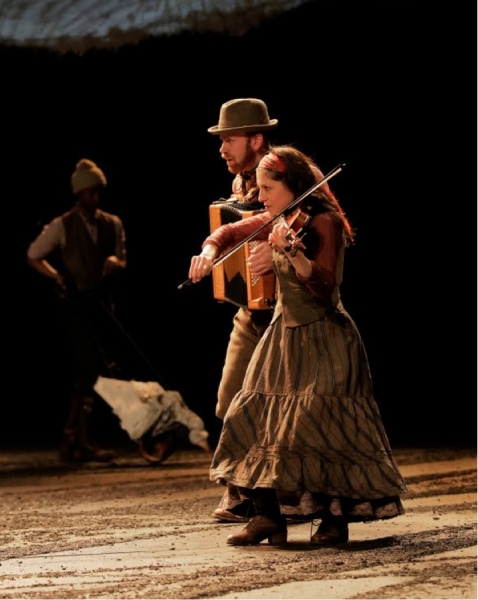 Jude Sandy, Liam Robinson and Kate Pfaffl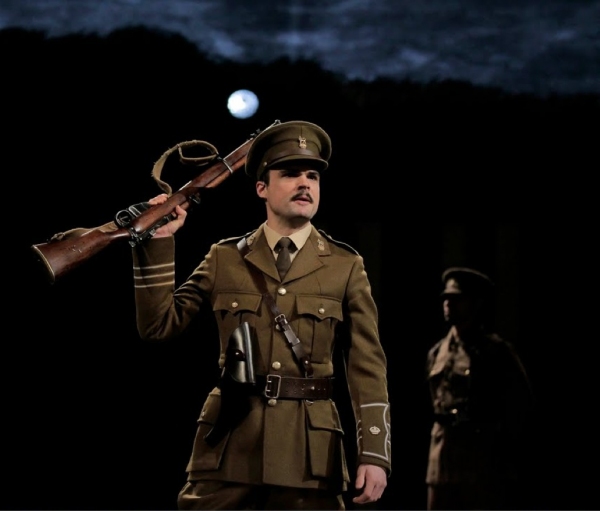 Stephen Plunkett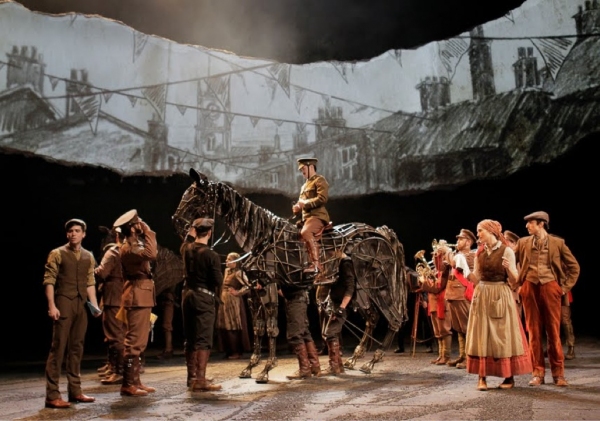 A Scene from The War Horse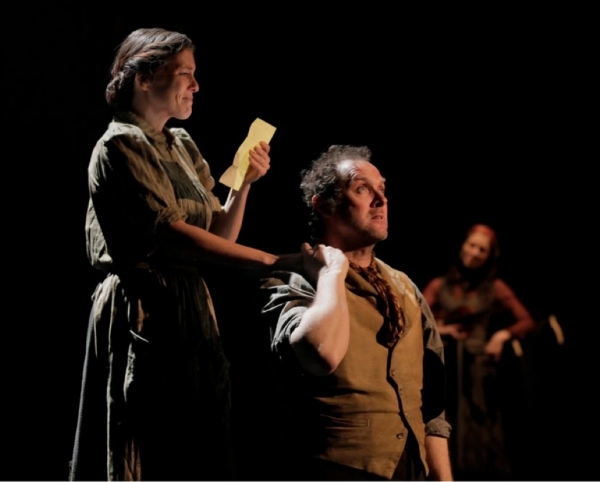 Alyssa Bresnahan and Boris McGiver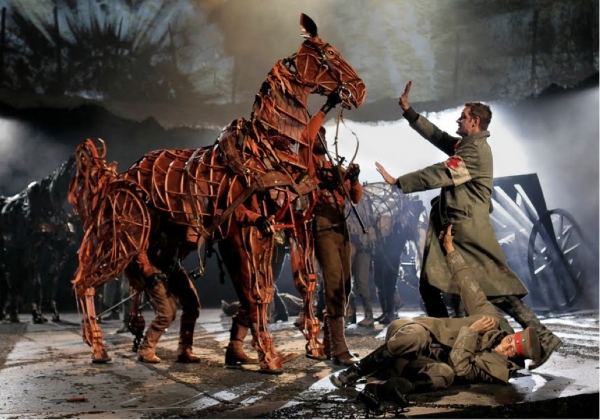 Peter Hermann and Elliot Villar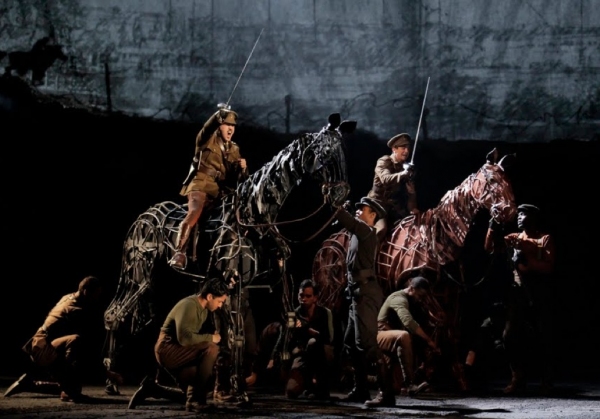 A Scene from The War Horse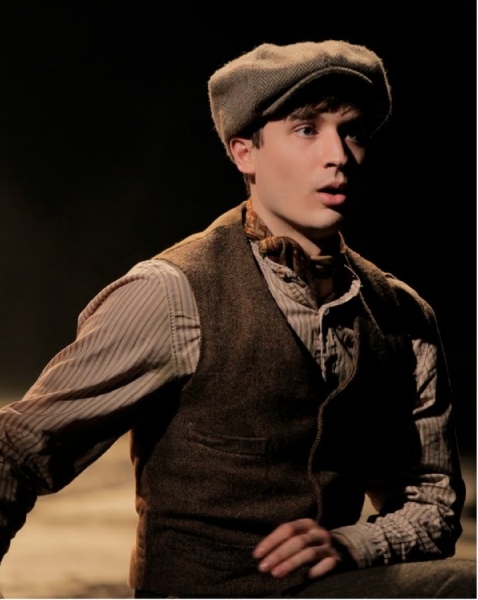 Seth Numrich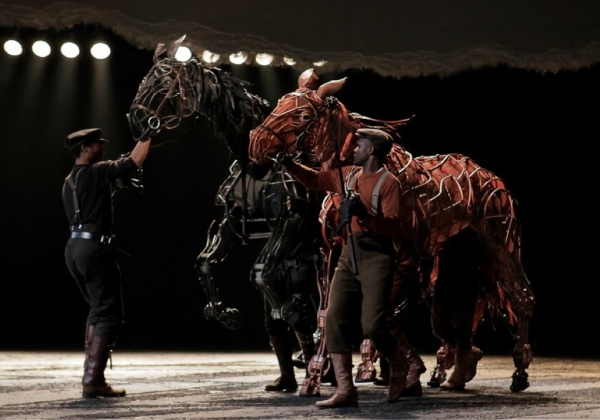 Jude Sandy and Prentice Onayemi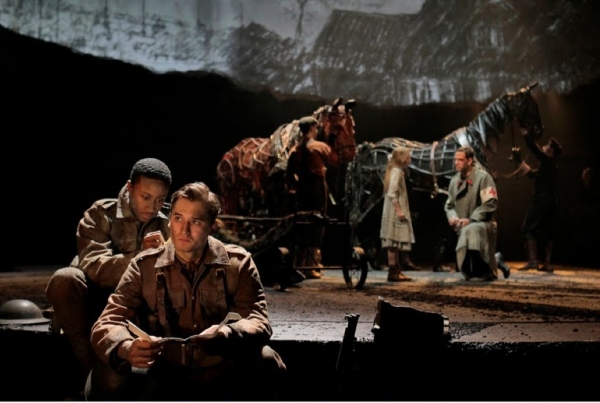 David Pegram, Seth Numrich, Arielle Heller, Madeleine Rose Yen and Peter Hermann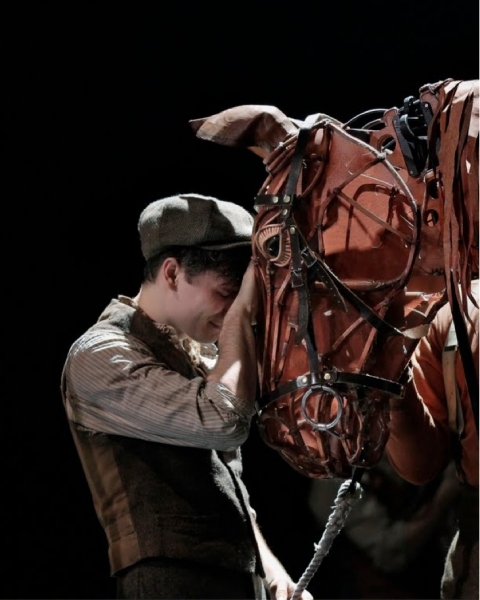 Seth Numrich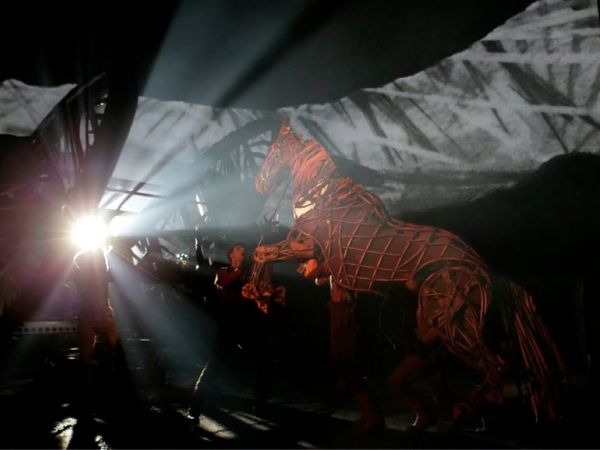 A Scene from The War Horse