War Horse - Broadway
2011 Tony Award winner for Best Play. At the outbreak of World War I, Joey, young Albert�s beloved horse, is sold to the cavalry and shipped to France. He�s soon caught up in enemy fire, and fate takes him on an extraordinary odyssey, serving on both sides before finding himself alone in no man�s land. But Albert (Andrew Durand) cannot forget Joey and, still not old enough to enlist, he embarks on a mission to find him and bring him home
Video preview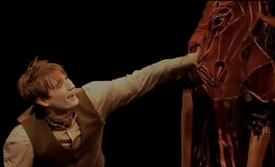 Photo preview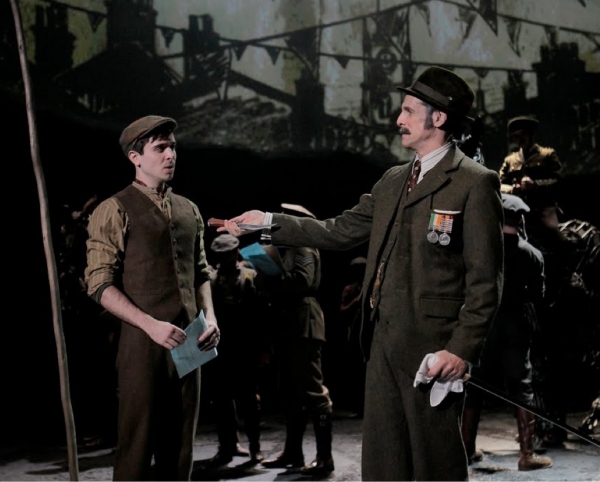 Schedule
Running Time: 2 hours and 40 minutes, with one intermission
Featured Reviews For War Horse
War Horse - Time Out New York
Directors Marianne Elliott and Tom Morris knit together striking design elements (the puppets, video animations, painterly light and smoke displays) and a sterling ensemble of local troupers (including T. Ryder Smith, Richard Crawford and Alyssa Bresnahan) to build a triumphant epic of human and animal spirit, working together to heal some of the perilous wounds we have inflicted on nature. War Horse will make you believe that puppets live and breathe, and perhaps even have souls.
Extraordinary puppets make the heart of 'War Horse' beat - Chicago Tribune
As anyone who saw this theatrical piece in London well knows, to experience "War Horse" onstage is to wonder how these puppets manage to etch themselves so deeply into your soul. It's partly the sentiment of the story, for sure...These horses (young Joey's puppet-swapping change to maturity is simply breathtaking) seem to pulse in the very air - breathing, churning and always teaching us, or maybe just reminding us, that the world never stands still and that all you can do is find your love and not get mowed down by the big guns.