War Horse - 2011 - Broadway
2011 Tony Award winner for Best Play. At the outbreak of World War I, Joey, young Albert�s beloved horse, is sold to the cavalry and shipped to France. He�s soon caught up in enemy fire, and fate takes him on an extraordinary odyssey, serving on both sides before finding himself alone in no man�s land. But Albert (Andrew Durand) cannot forget Joey and, still not old enough to enlist, he embarks on a mission to find him and bring him home
Video preview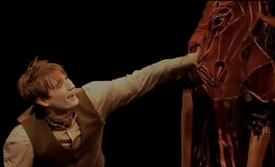 Photo preview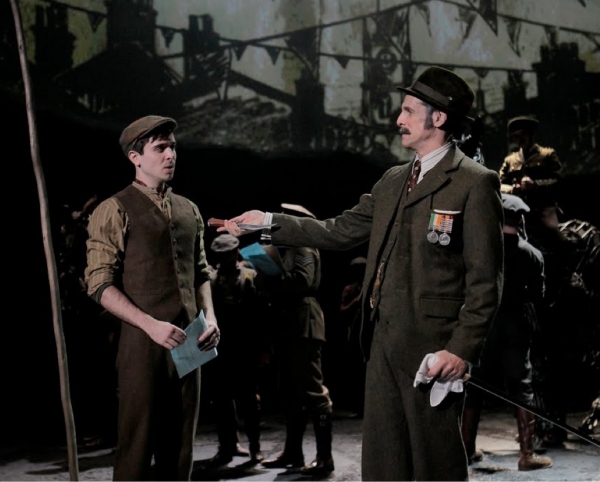 Schedule
Running Time: 2 hours and 40 minutes, with one intermission
Featured Reviews For War Horse
Manipulated Puppets, Manipulated Tears - Wall Street Journal
Anyone who fails to respond to "War Horse" on the level of pure spectacle simply doesn't like theater...Unfortunately, there's a catch, and it, too, is big: "War Horse" is the most shameless piece of tearjerking to hit Broadway since "The Sound of Music." If that doesn't stop you in your tracks, buy your tickets now. The fundamental flaw of "War Horse" is that Nick Stafford, who wrote the script "in association" (that's how the credit reads) with South Africa's Handspring Puppet Company, has taken a book that was written for children and tried to give it the expressive weight of a play for adults.
Extraordinary puppets make the heart of 'War Horse' beat - Chicago Tribune
As anyone who saw this theatrical piece in London well knows, to experience "War Horse" onstage is to wonder how these puppets manage to etch themselves so deeply into your soul. It's partly the sentiment of the story, for sure...These horses (young Joey's puppet-swapping change to maturity is simply breathtaking) seem to pulse in the very air - breathing, churning and always teaching us, or maybe just reminding us, that the world never stands still and that all you can do is find your love and not get mowed down by the big guns.