Photos: Michael Riedel Talks Theatre At The Friars Club
Michael Riedel, theater columnist for the New York Post and author of the best selling book RAZZLE DAZZLE The Battle For Broadway, led a panel discussion at the Friars Club last night. The book is advertised with the slogan, "everything you wanted to know about Broadway, but were afraid to ask"!
Well, Friars got to hear most everything they wanted to know about Broadway and more last night in the Milton Berle Room. Being Friars they were also not afraid to ask Michael and his panel, Broadway Producer Manny Azenberg, John Breglio (Author: "I Wanna Be A Producer") and Press Agent Judy Jacksina, anything they wanted to know about everything! Broadway music for the event was supplied by Stephen Sorokoff and Sean Harkness in the newly named Barbara Striesand Room. Producers Jamie deRoy and Catherine Adler were spotted buying "I Wanna Be A Producer". Founder and Chairman of Barrington Stage Company, Mary Ann Quinson and Bruno Quinson former CEO of the publishing firm Henry Holt & Company also got their books signed by Mr. Riedel. Eda Sorokoff, Chair of the upcoming (Oct. 13th) Barrington Stage NYC benefit honoring William Finn/Falsettos was also seen purchasing Razzle Dazzle and "I Want To Be A Producer", along with legendary vocalist Julie Budd. Ms Budd and Honorary Chair Tommy Tune will be at Barrington's Falsetto evening on Oct. 13th.
Photo Credit: Stephen Sorokoff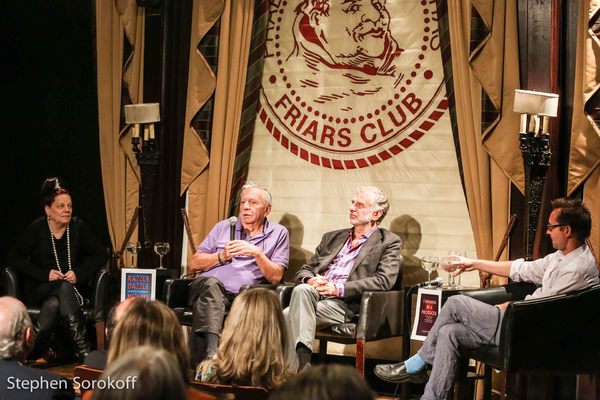 Judy Jacksina, Manny Azenberg, John Breglio, Michael Riedel

Judy Jacksina, Manny Azenberg, Michael Riedel, John Breglio

Friars Club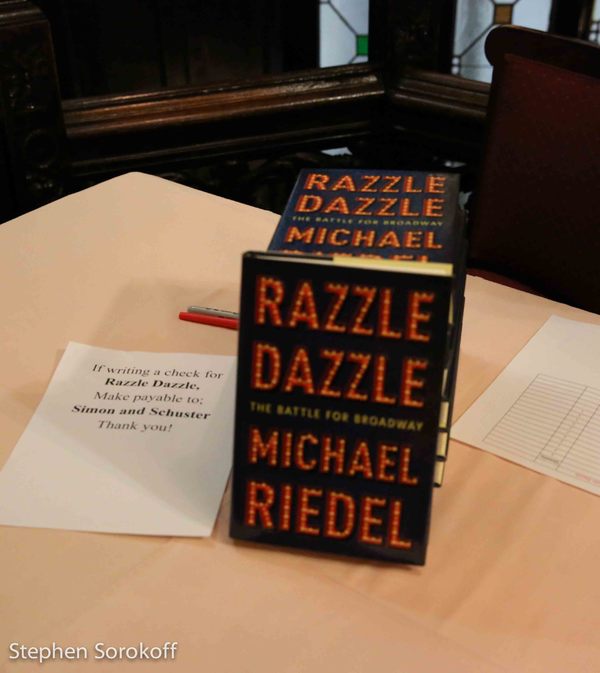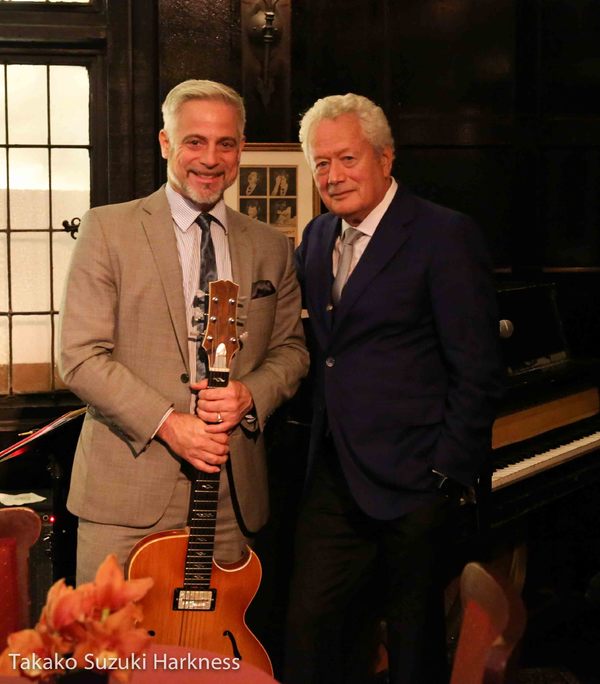 Sean Harkness & Stephen Sorokoff

Sean Harkness & Stephen Sorokoff

Manny Azenberg, John Breglio, Michael Riedel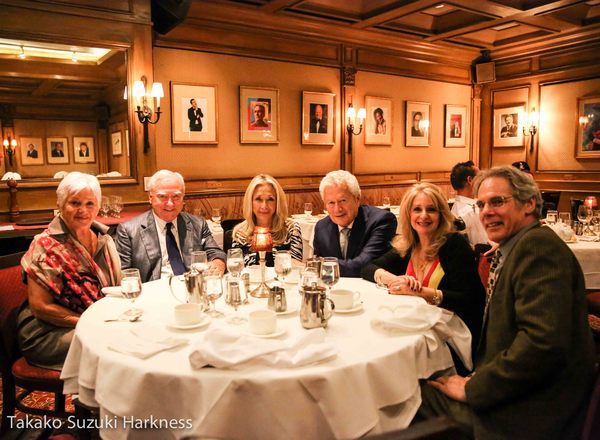 Mary Ann Quinson, Founder/Chair Barrington Stage Co, Bruno Quinson, Eda Sorokoff, Stephen Sorokoff, Julie Budd, Dr. John Wagner

Jamie deRoy, Michael Riedel, Catherine Adler, Eda Sorokoff

Takako Suzuki Harkness & Sean Harkness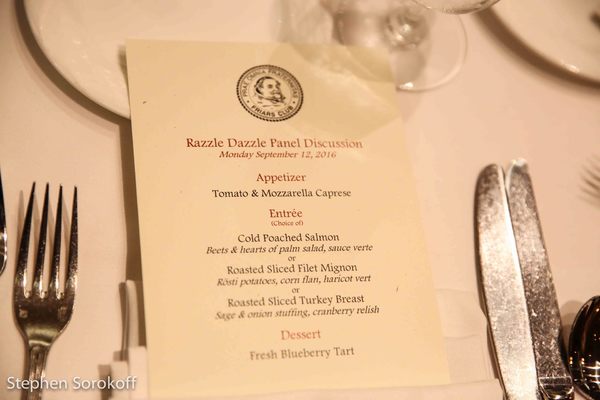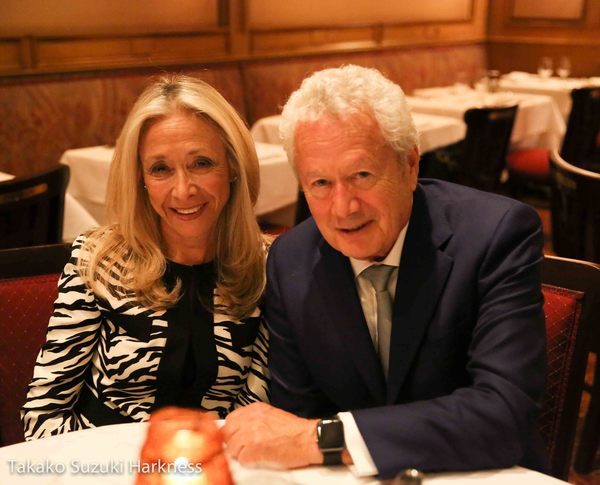 Eda Sorokoff & Stephen Sorokoff

Julie Budd & Dr. John Wagner

Stephen Sorokoff

Coming Attractions

Bob Spiotto, Director of Programs & Broadway Panel