Date of Birth: July 12, 1908
Date of Death: March 27, 2002 (93)
Birth Place: New York, NY, USA
Latest News on Milton Berle
Stage Credits
  [Off-Broadway]
1983
Performer
  [Broadway]
1968
Max Silverman
  [Off-Broadway]
Original Off-Broadway Production, 1962
Performer
  [Broadway]
1943
Perry Johnson
Performer
Escamillio
"The Micromaniac" Singer
"The Micromaniac" Singer
"Hold That Smile" Dancer
J. Pierswift Armour
Charlie Grant
Cecil
  [Broadway]
1939
Arthur Lee
  [Broadway]
1934
"Windy" Walker
  [Broadway]
1932
Paul
Defendant
Frank
Joe Miller, Jr.
Milton
Announcer
Mortimer
Productions
[Broadway, 1951]
Producer
Producer
[Broadway, 1943]
Producer
Writing
Lyricist
Stage
Performances
  [Off-Broadway]
1983
Performer
  [Broadway]
1968
Max Silverman
  [Off-Broadway]
Original Off-Broadway Production, 1962
Performer
  [Broadway]
1943
Perry Johnson
Performer
Escamillio
"The Micromaniac" Singer
"The Micromaniac" Singer
"Hold That Smile" Dancer
J. Pierswift Armour
Charlie Grant
Cecil
  [Broadway]
1939
Arthur Lee
  [Broadway]
1934
"Windy" Walker
  [Broadway]
1932
Paul
Defendant
Frank
Joe Miller, Jr.
Milton
Announcer
Mortimer
Productions
[Broadway, 1951]
Producer
Producer
[Broadway, 1943]
Producer
Writing
Lyricist
Milton Berle News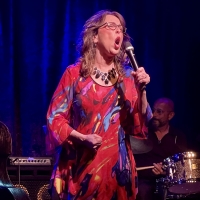 BWW Review: THE LINEUP WITH SUSIE MOSHER at Birdland Should Be Your Tuesday Night Hangout
by Ricky Pope - Sep 8, 2021
Birdland, the world-famous jazz club, features two of these latter-day vaudeville offshoots. Jim Caruso's Cast Party has been a staple of Birdland for years, serving as Broadway's open mic experience. But every Tuesday evening, Susie Mosher presides over a somewhat more curated and far more ribald variety show in Birdland's downstairs theatre. THE LINEUP is not an open mic. Mosher puts together its guests each week. They are from every echelon of show business, from Tony winners to new up-and-coming artists. They often have nothing in common except for a wild amount of talent. Susie Mosher serves as the host of the evening. She is a combination of den mother, improv artist, and Tasmanian devil. Her wit is faster than lightning and she can turn on a dime into a fantastic chanteuse. I was lucky enough to catch the latest edition of THE LINEUP this evening.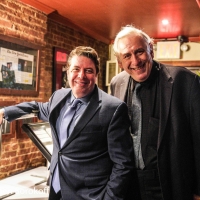 Photo Coverage: Dave Konig and Elliot Finkel - Music and Comedy at Don't Tell Mama
by Stephen Sorokoff - Jun 15, 2021
The comedy and musicianship displayed by comic/actor Dave Konig and music director Elliot Finkel in Don't Tell Mama last night was reminiscent of the glory days of Borscht Belt Hotels. 
CAPA Completes $900,000 Ohio Theatre Renovation
by Chloe Rabinowitz - May 20, 2021
The Columbus Association for the Performing Arts has completed a $900,000 renovation of the historic Ohio Theatre's loge, mezzanine, and balcony. Funded by an allocation from the State of Ohio capital budget and private donations, all the upper levels have received important safety upgrades and a general facelift.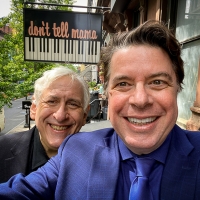 Dave Konig and Elliot Finkel Return to Don't Tell Mama
by A.A. Cristi - May 14, 2021
In celebration of New York opening up again, Dave Konig, with Elliot Finkel, is bringing real LIVE entertainment back for two special nights. After a long year of quiet stages, they decided to bring their intimate show to the historic cabaret theatre, Don't Tell Mama, to give audiences a chance to celebrate life - and comedy - returning to NYC!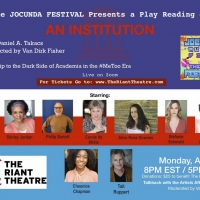 The JOCUNDA FESTIVAL presents AN INSTITUTION by Daniel A. Takacs
by Stephi Wild - Apr 5, 2021
The JOCUNDA FESTIVAL presents AN INSTITUTION by Daniel A. Takacs and directed by Van Dirk Fisher, on Monday, April 12, 2021 at 8PM EST and 5PM PST on Zoom.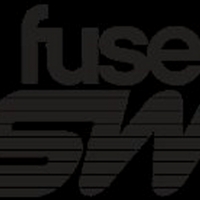 New Channel FUSE SWEAT Features Classic Workout Video Shows
by A.A. Cristi - Mar 25, 2021
Calling all fitness fanatics!  Fuse Media is bringing back the Kings and Queens who ruled and fueled the 1980s at-home fitness craze.  Fuse Sweat, the new, free ad-supported streaming television (FAST) channel, launched on VIZIO SmartCast on March 24. The channel will also be available on Fuse.tv and Fuse apps, with additional carriage to be announced in the coming weeks.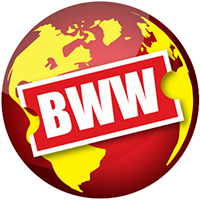 Founder Of TuneCore and Audiam Launches Performing Rights Collection Agency For Comedians
by A.A. Cristi - Oct 28, 2020
Word Collections is a first of its kind Performing Rights Collection Agency founded by TuneCore and Audiam founder Jeff Price along with eMusic and Royalty Share founder and copyright attorney Bob Kohn.
GENERAL HOSPITAL Resumes Production
by Kaitlin Milligan - Jul 23, 2020
General Hospital on ABC has resumed production, according to Deadline. The soap opera resumed filming on Wednesday, July 22, and new episodes will air Monday, August 3.
The Finkel Brothers Reunite To Explore The Great American Songbook At Don't Tell Mama
by Chloe Rabinowitz - Nov 21, 2019
The Finkel Brothers reunite for a special evening celebrating The Great American Songbook at Don't Tell Mama in New York City on Sunday, November 24. Due to heavy scheduling the two musical virtuosos have been hard to find together on onstage this year. Elliot Finkel recently finished the Grand Hotel concert with John Schneider and Ian Finkel just finished writing and directing the one-person show phenomena, Sophie Tucker in Person featuring Cheryl Ann Allen.
Mrs. Nancy Sinatra Sr. and Frank Sinatra's Grand Piano Head to Julien's Auctions
by Sarah Jae Leiber - Nov 19, 2019
Julien's Auctions, the world-record breaking auction house, announced PROPERTY FROM THE ESTATE OF MRS. NANCY SINATRA featuring a collection of fine art, furniture & decorative art, silver, jewelry and more owned by the legendary Hollywood couple, Frank and Nancy Sinatra Sr., during their marriage as well as items collected by Mrs. Sinatra over her long life. Over 650 lots, offered for the first time at auction, will be presented on Tuesday, December 17, 2019 at Julien's Auctions Gallery in Beverly Hills and live online at juliensauctions.com. (photo: the Sinatras' Steinway piano).
Milton Berle Videos
BWW TV: Sneak Peek at CAROL CHANNING: LARGER THAN LIFE Documentary!
by BroadwayWorld TV - Dec 22, 2011
Entertainment One US will release CAROL CHANNING: LARGER THAN LIFE in New York and Los Angeles on January 20, 2012, with additional markets to follow. The film, directed by Dori Berinstein (ShowBusiness: The Road to Broadway, Some Assembly Required, Gotta Dance), examines the life and career of Tony Award-winning Broadway legend, Carol Channing - her extraordinary stage life, her offstage struggles and survival and the extraordinary storybook romance that found her reunited with her junior high school sweetheart after over 70 years. BroadwayWorld has gotten a glimpse of the movie's trailer and brings you a sneak peek below!
Milton Berle Frequently Asked Questions
How many Broadway shows has Milton Berle been in?
Milton Berle has appeared on Broadway in 5 shows.
How many West End shows has Milton Berle been in?
Milton Berle has not appeared in the West End
How many shows has Milton Berle written?
Milton Berle has written 1 shows including Saluta (Lyricist).