Click Here for More Articles on IF/THEN
Photo Coverage: IF/THEN Opening Night Curtain Call on Broadway!
If/Then opened last night at the Richard Rodgers Theatre on Broadway, with Tony winner Idina Menzel leading the cast, which also features Anthony Rapp, LaChanze, James Snyder, Jerry Dixon, Jenn Colella, Jason Tam, Tamika Lawrence, and Jackie Burns.
We'll be posting coverage of the glamorous, star-studded and joyous opening night last night. First up, check out photos below of the happy cast taking their bows for screaming fans, friends and family on opening night.
If/Then follows Elizabeth as she rebuilds her life in New York, a city of infinite possibilities. This contemporary musical is set where choice and chance collide. In one moment, Elizabeth will lead parallel lives. This is the story of both.
If/Then is an original Broadway musical which reunites Tom Kitt (music), Brian Yorkey (book and lyrics), and Michael Greif (director), the creative team behind the Pulitzer Prize and Tony Award-winning musical, Next to Normal. If/Then is being produced by David Stone, who produced both Wicked and Next to Normal.
Photos by Walter McBride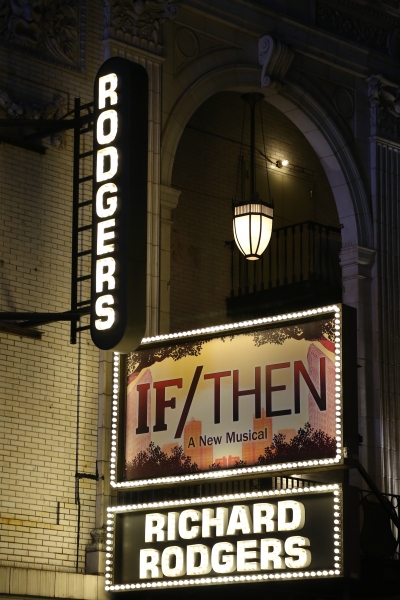 Theatre Marquee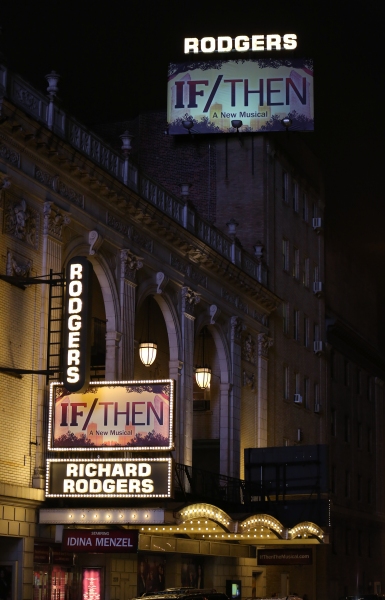 Theatre Marquee

Theatre Marquee

Lobby cast board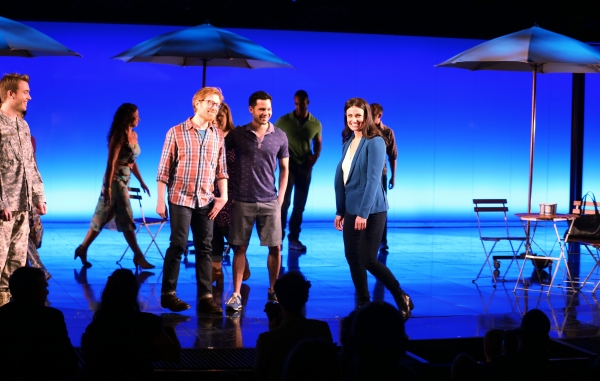 James Snyder, Anthony Rapp, Jason Tam and Idina Menzel

Tyler McGee, Ryann Redmond, Joe Aaron Reid, Ann Sanders, Joe Cassidy, Curtis Holbrook and Stephanie Klemons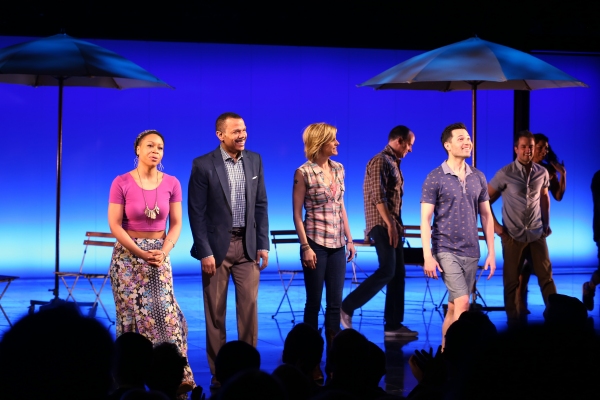 Tamika Lawrence, Jerry Dixon, Jenn Colella and Jason Tam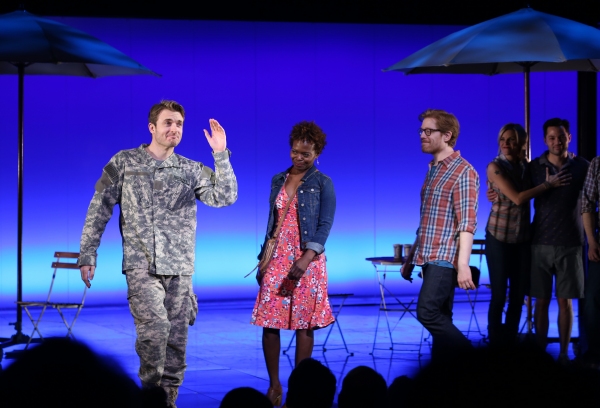 James Snyder, LaChanze, Anthony Rapp, Jenn Colella and Jason Tam

James Snyder, LaChanze and Anthony Rapp

James Snyder, LaChanze and Anthony Rapp

James Snyder, LaChanze and Anthony Rapp

James Snyder

Idina Menzel

Idina Menzel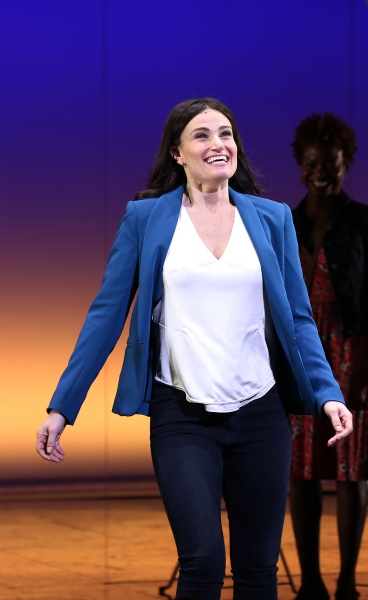 Idina Menzel

Idina Menzel and cast

Idina Menzel and cast

Idina Menzel

Idina Menzel

Idina Menzel

Idina Menzel

James Snyder, Idina Menzel and LaChanze

James Snyder, Idina Menzel and LaChanze

Ann Sanders, Tamika Lawrence, Jerry Dixon, James Snyder, Idina Menzel, LaChanze, Anthony Rapp, Jenn Colella and Jason Tam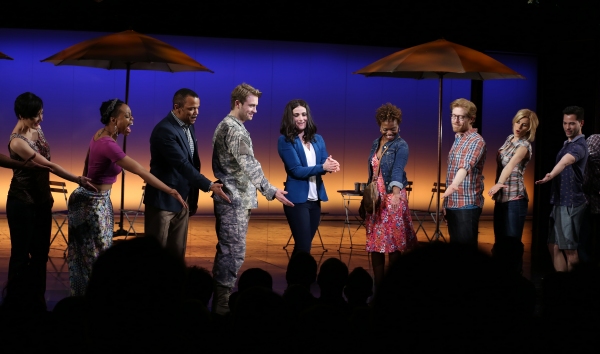 Ann Sanders, Tamika Lawrence, Jerry Dixon, James Snyder, Idina Menzel, LaChanze, Anthony Rapp, Jenn Colella and Jason Tam

Ann Sanders, Tamika Lawrence, Jerry Dixon, James Snyder, Idina Menzel, LaChanze, Anthony Rapp, Jenn Colella and Jason Tam

Ann Sanders, Tamika Lawrence, Jerry Dixon, James Snyder, Idina Menzel, LaChanze, Anthony Rapp, Jenn Colella and Jason Tam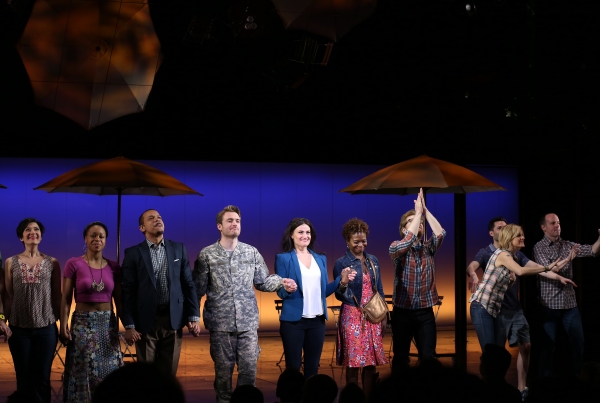 Ann Sanders, Tamika Lawrence, Jerry Dixon, James Snyder, Idina Menzel, LaChanze, Anthony Rapp, Jenn Colella and Jason Tam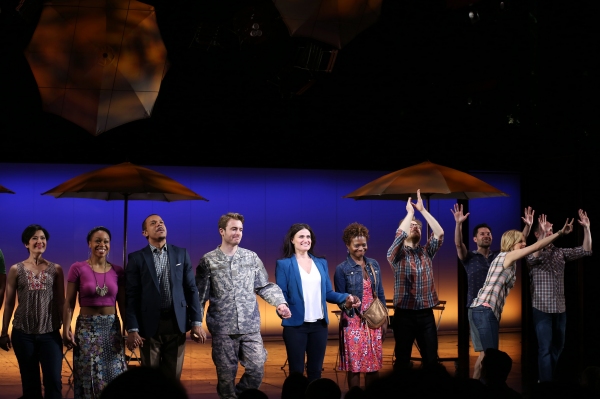 Ann Sanders, Tamika Lawrence, Jerry Dixon, James Snyder, Idina Menzel, LaChanze, Anthony Rapp, Jenn Colella and Jason Tam

Ann Sanders, Tamika Lawrence, Jerry Dixon, James Snyder, Idina Menzel, LaChanze, Anthony Rapp, Jenn Colella and Jason Tam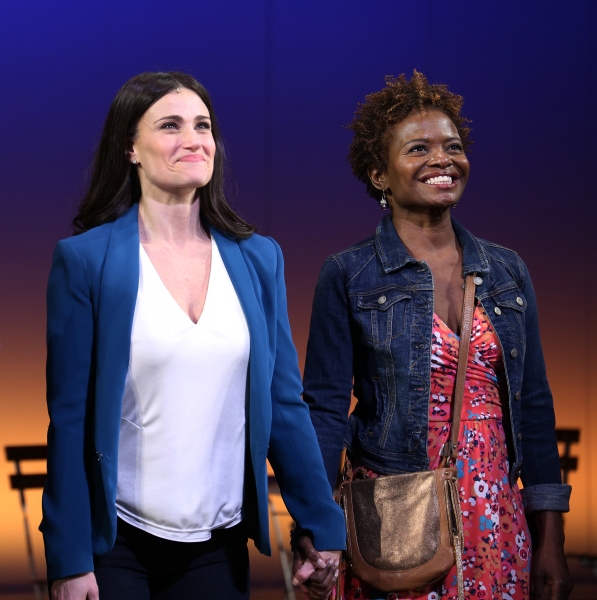 Idina Menzel and LaChanze

Idina Menzel and LaChanze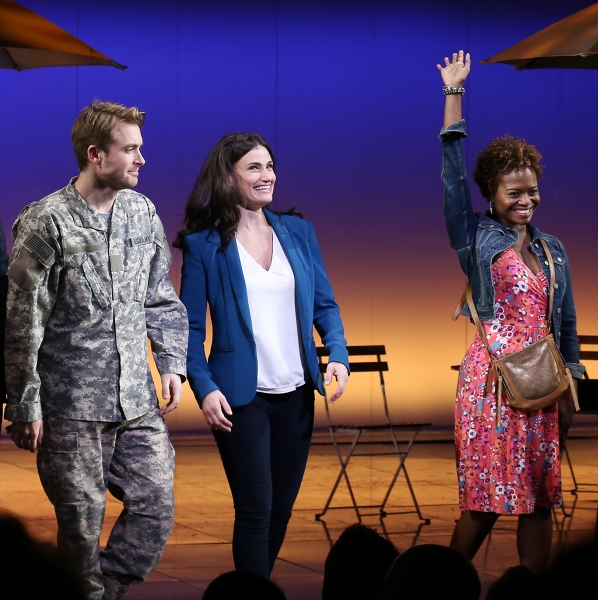 James Snyder, Idina Menzel and LaChanze

James Snyder, Idina Menzel and LaChanze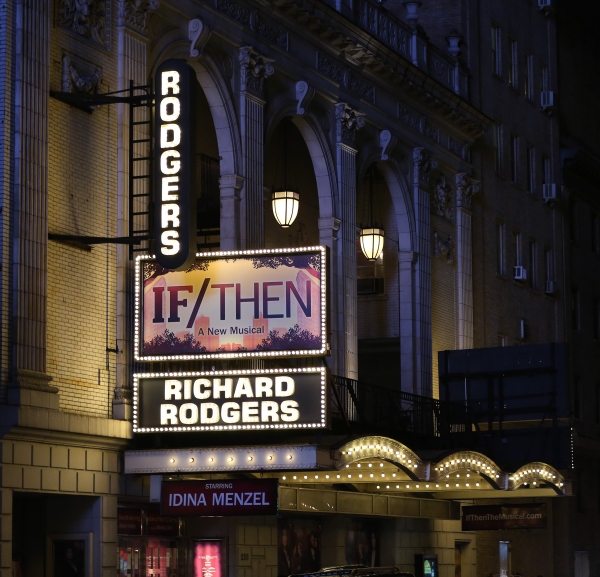 Theatre Marquee