National Youth Music Theatre Announces 2018 Season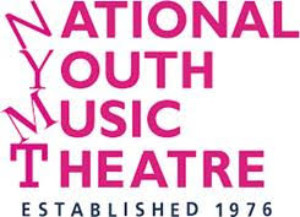 The National Youth Music Theatre is proud to announce their 2018 season, opening with a mini touring production of Super Hero at Theatre Royal, Bury St Edmunds as part of The Bury Festival before going on to Curve, Leicester and, finally, The Rose Theatre, Kingston for the International Youth Arts Festival.
The 2018 season will also see the production of three other British musicals - two of them new and one commissioned especially - at The Other Palace theatre in Victoria, London where NYMT will enjoy a three-week summer residency.
Super Hero is written by two recent alumni, Adam Johnson and Henry Roadnight, and has been developed as part of NYMT's commitment to nurturing new, young musical theatre writers.
A Little Princess by Carl Miller and Marc Folan is based on the novel by Frances Hodgson Burnett. This romantic, funny and thrilling drama gets an entirely new treatment, combining elements of classical Indian music and dance with a rich musical theatre score.
It is with great pride that, in his 70th birthday year and in his newest theatre, the National Youth Music Theatre will present Andrew Lloyd Webber's The Beautiful Game with book and lyrics by Ben Elton. This award-winning musical follows the fortunes of a group of teenagers from both sides of the religious divide during "The Troubles" in 1960s Belfast. Jasper Britton will play the role of Father O'Donnell in The Beautiful Game. Jasper is a National Youth Music Theatre alumnus who spoke the very first lines in the original production of The Ballad of Salomon Pavey, where NYMT first began in 1976.
Finally, The Legend of Sleepy Hollow by Helen Watts and Eamonn O'Dwyer is this year's new commission. Based on the short story by Washington Irving, this exciting new musical tells of strange events, tales of witches and ghouls, of wailing banshees and headless horsemen, and of course, the tale of the enigmatic outsider, Ichabod Crane.
In addition to their series of new productions, NYMT continues to provide invaluable opportunities for young people to develop existing strengths and learn new skills through regular half-term workshops and residential holiday courses. This summer also sees a further developmental workshop of a new musical, Growl, by Timothy Knapman and Laurence Mark Wythe.
NYMT represents the very best in work with young people through musical theatre and for over 40 years has enabled thousands of youngsters across the UK to develop both their creative and personal potential, leading Andrew Lloyd Webber to dub it "the best youth music theatre in the world".
Established in 1976 by Jeremy James Taylor, NYMT's productions have been seen throughout the UK and abroad. From its first show, The Ballad of Salomon Pavey, at the Edinburgh Fringe (subsequently part of Her Majesty's Silver Jubilee celebrations in London) the company's work has toured to Canada, Greece, Hong Kong, Japan, Norway, Taiwan and the United States winning numerous accolades and awards.
The company featured prominently at the Edinburgh Festival in the mid-1980s, premièring shows such as Richard Stilgoe's Bodywork, highlighting NYMT's commitment to developing new work. This has continued to this day with premières of The Kissing Dance and the dreaming by Howard Goodall and Charles Hart, Orvin by Alan Ayckbourn and Creation by Richard Taylor. In 2009 the NYMT were the first to produce a musical at Hull Truck's brand new theatre with Melvyn Bragg's and Howard Goodall's The Hired Man. 2010 began with Jeremy James Taylor being awarded an OBE in recognition of his many years' service to young people and the theatre. Then, to mark Sondheim's 80th birthday, NYMT took his thriller, Sweeney Todd, out of the theatre and into a converted Victorian warehouse in London's East End.
Highlights of the last few years have included an invitation from Her Majesty The Queen to perform for a reception at Buckingham Palace celebrating Young People in the Performing Arts; an unforgettable collaboration with the outstanding American musical theatre composer, lyricist and playwright, Jason Robert Brown, who directed a young NYMT cast in the West End première of his musical 13 at The Apollo Theatre, Shaftesbury Avenue; an epic, site-specific production of West Side Story in the vast Victoria Warehouse, Manchester, directed by Nikolai Foster and with exciting new choreography by alumnus Drew McOnie; and - most recently - a huge, celebratory concert in London's West End to mark the company's 40th anniversary.
Recent commissions have included The Other School, by Dougal Irvine and Dominic Marsh, Prodigy by Jake Brunger and Pippa Cleary, and Brass by Benjamin Till, which was commissioned to commemorate the Great War centenary and went on to win the UK Theatre Awards title of Best Musical Production 2014. NYMT restaged the work in 2016 at Hackney Empire to mark the 100th anniversary of the Battle of the Somme. In similar tribute, the company premièred The Battle of Boat by Jenna Donnelly and Ethan Lewis Maltby at Rose Theatre, Kingston. Last year NYMT commissioned two outstanding new works: Imaginary by Timothy Knapman and Stuart Matthew Price, and Billy The Kid by Ben Frost and Richard Hough.
NATIONAL YOUTH MUSIC THEATRE'S 2018 SEASON
The Legend Of Sleepy Hollow (by Helen Watts and Eamonn O'Dwyer based on the short story by Washington Irving): The Other Palace from 22 - 25 August
Set in New England in 1833: A body is laid to rest in the shadowy town of Sleepy Hollow. A grieving little girl stands alone at the graveside, and the townsfolk talk in hushed tones of the strange events that led her to this place; tales of witches and ghouls, of wailing banshees and headless horsemen, and of course the tale of Ichabod Crane - once merely a man, now a terrifying legend.
The Beautiful Game (by Ben Elton and Andrew Lloyd Webber) : The Other Palace from 15 - 18 August
Follows a group of teenagers growing up during The Troubles in Belfast in 1969. John and Del both play for the local football team run by Father O'Donnell. They soon find love with Mary and Christine, but as time passes and events unfolds they have to make some tough decisions.
A Little Princess (by Carl Miller and Marc Folan based on the novel by Frances Hodgson Burnett): The Other Palace from 9 - 11 August
Sara is uprooted from her Indian home to a boarding school in Victorian London. Being plunged from wealth to poverty shows her things she never knew about the world and about herself.
Growl - The True Story of The Big Bad Wolf (By Timothy Knapman and Laurence Mark Wythe)
Performance at Sevenoaks School on 2nd August. By invitation only.
Known as the evil eater of pigs and old ladies, The Wolf is actually the guardian of the forest and the Woodcutter redevelopment company have deforestation plans so need his name tarnished with tales of woe. But will the forest folk believe them or will the wolf remain a hero in their eyes.
Superhero, The Musical (by Adam Johnson and Henry Roadnight) : Mini Tour at Theatre Royal Bury St Edmonds (20 May), Curve Theatre, Leicester (30 June), Rose Theatre, Kingston (14th July)
Sammy Simpson has the power to turn everything he knows into a musical. The minute he starts singing or whistling so does everyone else, but now his parents have had enough so he's got to go to Hero High - the school for the supernaturally gifted children. But with Evil Miss Menace and Mr Plop plotting to take over the school, Sammy has to prove that he's a real hero and that it's good to be different.
Featured at the Theatre Shop
T-Shirts, Mugs, Phone Cases & More

More Hot Stories For You