SHOW
DATES
THEATRE

Hits And Pieces


A truly unique theatre-music crossover event is coming to South East London for 2023. Matchstick Theatre Company's Hits and Pieces is an exciting new format
1/31

Matchstick Piehouse
Arches 213 & 214, Edward St, London, SE8 5HD
London

SURFACING


New technology investigates mental health and neurodiversity in ASYLUM's thrilling production SURFACING . At VAULT Festival 2023, neurodiverse production company ASYLUM and their creative team
2/14 - 2/19/2023

The Vaults
The Vaults, Studio, Leake Street, London, SE1 7NN
London

Reunion/Afterparty


After taking her debut comedy hour I Miss Amy Winehouse ("vulnerable, poignant and hilarious" – Boom Chicago Comedy Festival) to Edinburgh Fringe for a full
2/21 - 2/22/2023

VAULT Festival
The Glitch, 134 Lower Marsh, London SE1 7AE
London

Come and sing Messiah with Choir of the Earth - Manchester


Choir of the Earth  is a global online choir that has welcomed thousands of amateur singers from over 35 countries to our digital choral courses.  
2/24


Royal Northern College of Music (RNCM)
Oxford Road
Manchester

My Brother's Keeper


Theatre503 and Relentless Productions present a tale of refuge and relationships in My Brother's Keeper Two refugee brothers. A small British town hostile to immigration.
2/14 - 3/4/2023

Theatre503
503 Battersea Park Road, London, SW11 3BW
London

Come and sing Messiah with Choir of the Earth - Newcastle upon Tyne


Choir of the Earth  is a global online choir that has welcomed thousands of amateur singers from over 35 countries to our digital choral courses.  
3/16


St George's Church
Saint George's Close, Jesmond
Newcastle upon Tyne

An Evening With Adam Frost


Due to overwhelming public demand Gardeners' World presenter Adam Frost has announced more dates to his 'An Evening With Adam Frost' tour In 2023. The tour
3/17

exeter corn exchange
Market St, Exeter EX1 1BW
Devon

That's Ace


Ace has arrived 15 minutes before the club opens because a) she's never been clubbing and b) on time is late. She must survive the
3/14 - 3/17/2023

Pit, The Vaults
Pit, The Vaults, Leake Street London, SE1 7NN
London

Come and sing Messiah with Choir of the Earth - Edinburgh


Choir of the Earth  is a global online choir that has welcomed thousands of amateur singers from over 35 countries to our digital choral courses.  
3/18


St Cuthbert's Parish Church
5 Lothian Road
Edinburgh

Brilliant Jerks


Following a sell-out run at VAULT Festival in 2018, Brilliant Jerks returns as a full-length production this spring at Southwark Playhouse. From innovative award-winning writer
3/1 - 3/23/2023

Southwark Playhouse
Southwark Playhouse, 77-85 Newington Causeway, London SE1 6BD
London

Come and sing Messiah with Choir of the Earth - Norwich


Choir of the Earth  is a global online choir that has welcomed thousands of amateur singers from over 35 countries to our digital choral courses.  
3/25


St Peter Mancroft
Hay Hill
Norwich

Come and sing Messiah with Choir of the Earth - Belfast


Choir of the Earth  is a global online choir that has welcomed thousands of amateur singers from over 35 countries to our digital choral courses.  
4/15


Central Church
13-15 May Street
Belfast

BAT – THE OFFICIAL MEAT LOAF CELEBRATION


Bat The Official Meat Loaf Celebration featuring The Neverland Express plus American Idol winner, Caleb Johnson, have announced live dates for 2023. The tour starts
5/20

New Theatre
4th floor, 100 Grays Inn Rd, London WC1X 8AL
Oxford

BAT – THE OFFICIAL MEAT LOAF CELEBRATION


Bat The Official Meat Loaf Celebration featuring The Neverland Express plus American Idol winner, Caleb Johnson, have announced live dates for 2023. The tour starts
5/21

Symphony Hall
4th floor, 100 Grays Inn Rd, London WC1X 8AL
Birmingham

BAT – THE OFFICIAL MEAT LOAF CELEBRATION


Bat The Official Meat Loaf Celebration featuring The Neverland Express plus American Idol winner, Caleb Johnson, have announced live dates for 2023. The tour starts
5/23

Royal Concert Hall
4th floor, 100 Grays Inn Rd, London WC1X 8AL
Glasgow

BAT – THE OFFICIAL MEAT LOAF CELEBRATION


Bat The Official Meat Loaf Celebration featuring The Neverland Express plus American Idol winner, Caleb Johnson, have announced live dates for 2023. The tour starts
5/25

Sage
4th floor, 100 Grays Inn Rd, London WC1X 8AL
Gateshead

BAT – THE OFFICIAL MEAT LOAF CELEBRATION


Bat The Official Meat Loaf Celebration featuring The Neverland Express plus American Idol winner, Caleb Johnson, have announced live dates for 2023. The tour starts
5/26

Bridgewater Hall
4th floor, 100 Grays Inn Rd, London WC1X 8AL
Manchester

Richard II


Set in a near-future, post-global ecological collapse, Quandary Collectives Richard II is a bloodthirsty outdoor exhibition. This fearless adaptation blends Shakespeares text with visceral movement
8/21 - 9/21/2025

UK TOUR
Various Venues
Various major UK cities




Back to the Main Page | Browse Local Theatres
---
Latest UK Regional Reviews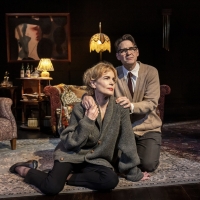 Review: WHO'S AFRAID OF VIRGINIA WOOLF?, Ustinov Studio, Bath
by Mickey-Jo Boucher - January 19, 2023
Who's Afraid of Virginia Woolf? is not an easy play to watch, rather a theatrical storm that must be endured with three contempt-filled acts making up a three and a half hour runtime....
Review: THE ROCKY HORROR SHOW UK TOUR, Theatre Royal Brighton
by Caroline Cronin - January 05, 2023
What have I just witnessed? That was my overriding thought as I wandered out of the Theatre Royal Brighton, dumbstruck, baffled, fascinated and charmed by this extraordinary production of The Rocky Horror Show. ...
2022 Year in Review: Cheryl Markosky's Best of 2022 - and Picks for 2023!
by Cheryl Markosky - January 01, 2023
One of my favourite theatrical moments of the year at Theatre Royal Bath was Into the Woods: a trippy version of Stephen Sondheim's musical, thanks to Terry Gilliam's surreal Monty Python-esque imagination. This mind-bending show deserves space in the West End soon....
BroadwayWorld UK's Best of 2022
by Aliya Al-Hassan - December 29, 2022
After Covid dealt a stuttering start to the year, 2022 brought some standout shows and performances. Here are some of our critics' highlights from the past twelve months....
Review: WHITE CHRISTMAS, Liverpool Empire Theatre
by Abbie Grundy - December 22, 2022
While last week's snow may have melted away, there will still be a White Christmas in Liverpool thanks to the touring production of Irving Berlin's beloved Holiday classic....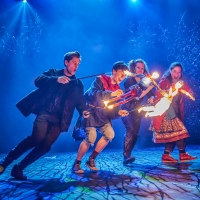 Review: THE OCEAN AT THE END OF THE LANE, The Lowry
by Mickey-Jo Boucher - December 21, 2022
Just over a year after the opening of its West End run at the Duke of York's Theatre, the critically acclaimed production remains a singularly thrilling piece of storytelling....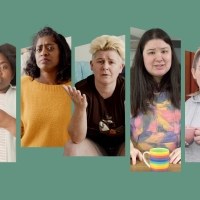 Review: TALKING HANDS, Streaming
by Cheryl Markosky - December 12, 2022
Actions can speak louder than words - a proverb that's especially relevant with the new release of Deafinitely Theatre's final two films of its Talking Hands series....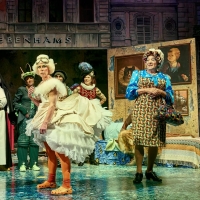 Review: MOTHER GOOSE, Theatre Royal Brighton
by Caroline Cronin - December 11, 2022
As a self-professed panto enthusiast, Mother Goose has never been a favourite of mine...until now. This high profile production written by Jonathan Harvey is a super smart interpretation which has been updated sympathetically for 2022 without losing the original intent. ...
Review: A CHRISTMAS CAROL, Reading Rep Theatre
by Imogen Usherwood - December 06, 2022
This small-scale production chimes with the spirit of Christmas in the Cratchit house by making the most of everything it has to create plenty of good cheer....
Review: GOLDILOCKS AND THE THREE BEARS, New Wolsey Theatre
by Molly Richardson - December 05, 2022
Goldilocks and the Three Bears is one of the lesser known titles in the pantomime collection, but it has seemed to find a recent resurgence; and the New Wolsey Theatre, Ipswich and Director Peter Rowe are known to enjoy dusting off the less-obvious names and giving it a rock'n'roll twist....