Carrollwood Players to Present PROOF 11/10-11/19
With a special Thursday night opening, November 10, Carrollwood Players brings to the stage Proof, a touching, compassionate Tony Award and Pulitzer Prize-winning drama written by David Auburn.
Featuring the talents of Greg Thompson, Laura E. Gonzalez, Victoria Ann, and Sam Burke, Proof is a performance that will haunt you forever. This compassionately written play tells the story of Catherine, a troubled young woman coming to terms with possibility of not only inheriting her mathematician father's brilliance, but his instability and madness, as well.
"What I liked best about this play (was) working with this remarkable group of actors. We hope that the audience can expect moving performances of this funny and tender script," said director, Clareann Despain.
On the eve of her twenty-fifth birthday, Catherine, who has spent years her adult life caring for her father, must deal with her own volatile emotions and long denied feelings and fears, following his death.
These feelings are intensified by the arrival of Claire, an estranged older sister and by the attentions of Hal, her father's former student, who hopes to find something of value in the hundreds of notebooks her father left behind.
Over the long weekend that follows, Catherine is left wondering if she too is doomed to cross the thin line - how much of her father's madness-or genius-will she inherit?
Carrollwood Players is located at 4333 Gunn Hwy. Proof runs November 10 through 19 with performances Thursdays, Fridays and Saturdays at 8 p.m., with Sunday matinees at 3 p.m. Tickets are $23. Senior, student, and military discount tickets are $20. Group discounts are available for parties of 10 or more. Tickets are available at www.carrollwoodplayers.org. For group reservations for parties of 10 or more, email groups@carrollwoodplayers.org. For the best seating, lowest prices, and exclusive privileges, Carrollwood Players invites guests to become season ticket holders.
Join us on Friday night, November 11 for a Pizza After Party, free with ticket, sponsored by WOW! That's Fast.
More Hot Stories For You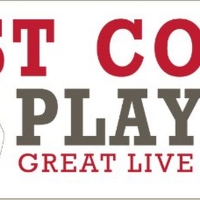 West Coast Players Presents HOW TO SURVIVE YOUR FAMILY AT CHRISTMAS

November 22, 2022

West Coast Players will present William Missouri Downs' How to Survive Your Family at Christmas, directed by Jimmy Chang, from December 2-11, 2022.
---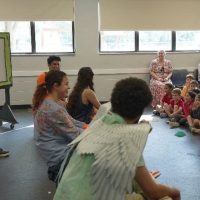 Hillsborough County Students Come to Tampa Theatre for American Stage Bilingual Kids Show

November 22, 2022

For many of the students coming to the Tampa Theatre for a field trip this December 5 and 6, Cinderella Eats Rice and Beans will be the first time they will experience live theatre. Not to mention, live theatre with an all-Latin cast speaking both English and Spanish. 
---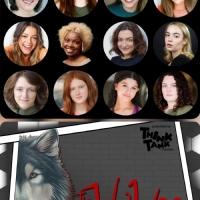 Casting Announced For THE WOLVES at ThinkTank Theatre

November 22, 2022

ThinkTank Theatre has announced casting for 'The Wolves', by Sarah DeLappe.  The play follows the experiences of nine teenage girls as they warm up for their Saturday morning soccer games. 
---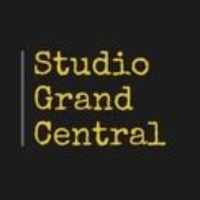 THE YEAR OF EXTRAORDINARY TRAVEL Comes to Studio Grand Central Next Month

November 18, 2022

At a cozy holiday gathering with 40 of her dearest friends (that's you!), Becca McCoy loads up the projector, but not for your typical vacation slide show – for a journey through a year of extraordinary travel.  In this new solo show, her real-life adventure of traveling somewhere every month for a year becomes a theatrical event - exploring relationships, how perspective shapes memory, and the pursuit of authenticity in life. 
---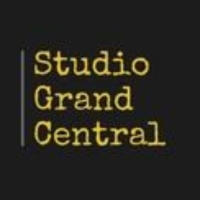 Celebrate the Season With Studio Grand Central's Ha-Ha Holiday Cabaret

November 18, 2022

Studio Grand Central has announced its Ha-Ha-Holiday Cabaret.  Local favorite Sydney Reddish, last seen in the smash hit Haunted Cabaret as well as Jobsite Theatre's production of Picasso at the Lapin Agile, joins our own Anthony Gervais accompanied by Chris Kinney for some classic holiday standards ranging from the naughty to the nice. 
---