GOLFUS DE ROMA llegará al Teatro La Latina el 9 de septiembre
Tras su paso por el Festival de Mérida, la comedia de Stephen Sondheim protagonizada por Carlos Latre se estrenará en Madrid.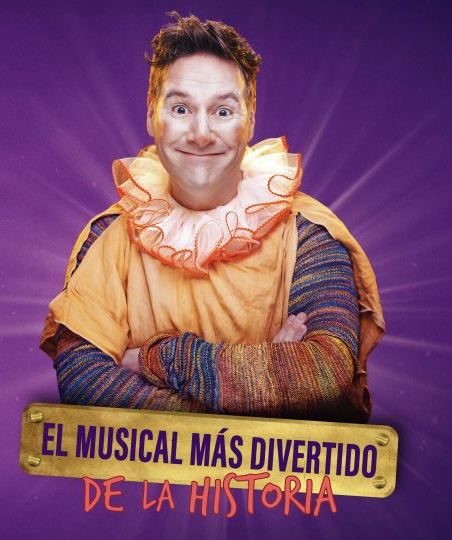 Comedy Tonight! Hoy se han puesto a la venta las entradas para la llegada del musical de Stephen Sondheim GOLFUS DE ROMA al Teatro La Latina de Madrid, protagonizado por Carlos Latre, tras su paso por el Festival de Merida. A partir del 9 de septiembre se podrá ver esta gran comedia premiada con 6 Tony Awards, siendo éste el primer título en estrenarse en la temporada 2021/2022.
Puedes comprar aquí tus entradas.
Daniel Anglès dirigirá esta nueva versión de musical producida por el Festival Internacional de Teatro Clásico de Mérida y Focus, y también será el encargado de la traducción al castellano junto a Marc Gómez. La producción contará con arreglos musicales de Sergi Cuenca, codirección de Roger Julià, coreografías de Óscar Reyes, dirección musical de Xavier Mestres.
Ademas de Latre, que interpretará a Pseudolus, el elenco estará formado por grandes nombres del Teatro Musical en nuestro país: Diego Molero, Eva Diago, Eloi Gómez, Frank Capdet, Meritxell Duró, Ana San Martín, Iñigo Etayo, Mireia Morera, Pol Rosselló, Carles Vallès, Gara Roda, Berenguer Aina, Mercedes Olmeda, Eduard Marcet, Alex Iglesias, Curro Ávila, Pablo Zarco, Laura Masferrer, Pablo Rodríguez y Xavier Mestres.
GOLFUS DE ROMA (A FUNNY THING HAPPENED ON THE WAY TO THE FORUM), el clásico de Stephen Sondheim de 1962 está basado en las comedias de Plauto, con un libreto de Burt Shevelove y Larry Gelbart que crea el vehículo perfecto para que las escenas más locas y las situaciones más absurdas se mezclen con las excelentes canciones del legendario Sondheim. Galardonado con 6 premios Tony, incluyendo Mejor Musical, esta comedia de enredo es uno de los títulos más icónicos del género con joyas como el inolvidable 'Comedy Tonight'.