CASTING CALL: Se convocan audiciones infantiles para SCHOOL OF ROCK
LetsGo, MP Producciones y Ozono Producciones traerán a España el musical de Andrew Lloyd Webber.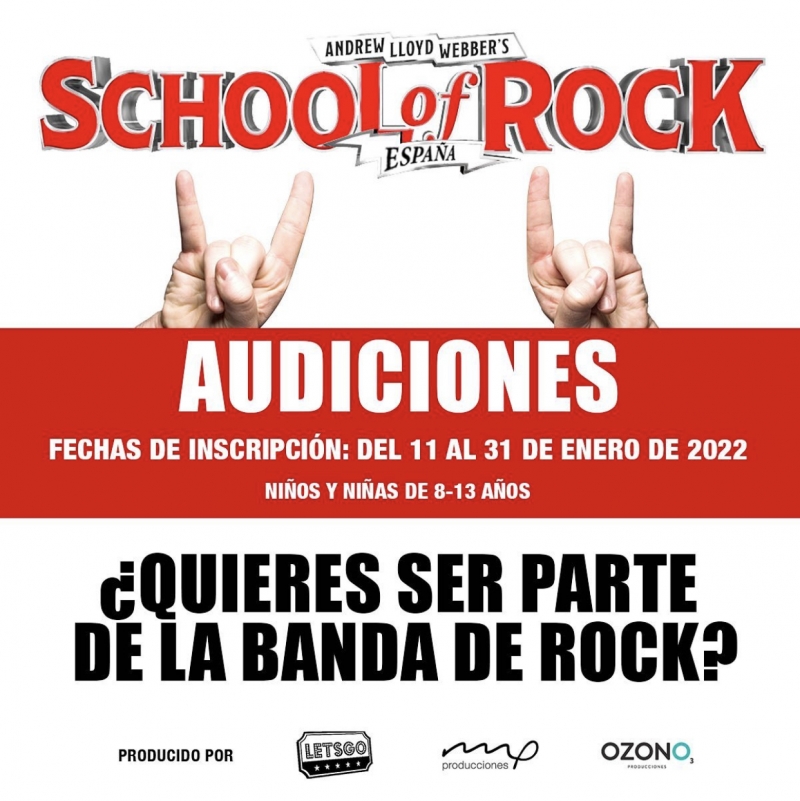 Esta misma tarde la cuenta oficial de LetsGo ha anunciado que llega a España el músical de Andrew Lloyd Webber SCHOOL OF ROCK. Aún no se han dado detalles de fecha de estreno ni teatro.
Letsgo, MP y OZONO Producciones busca niños cantantes y músicos de entre 8 y 13 años que deseen convertirse en artistas profesionales y formar parte del elenco de School of Rock. Los seleccionados participarán en un programa de estudios gratuito donde completar su formación.
Los productores buscan niños que toquen la batería, la guitarra o el piano y que tengan aptitudes para cantar.
También se buscan niñas que canten y niñas que toquen el bajo (aceptamos solicitudes de niñas que toquen contrabajo o cello) y tengan aptitudes para cantar.
Según indican en la página oficial, se aceptan solicitudes de niños que toquen un instrumento similar a los mencionados y consideren que podrían adaptarse a tocar cualquiera de los instrumentos que necesitamos.
Para participar en el proceso de selección hay que rellenar la inscripción aquí.