Kinky Boots - 2013 - Broadway
KINKY BOOTS is the winner of every major BEST MUSICAL award, including the Tony, the Grammy and London's Olivier Award. Based on true events, this huge-hearted hit tells the story of two people with nothing in common -- or so they think! Charlie is a factory owner struggling to save his family business. Lola is a fabulous entertainer with a wildly exciting idea. With a little compassion and a lot of understanding, this unexpected pair learns to embrace their differences and creates a line of sturdy stilettos unlike any the world has ever seen! But in the end, their most sensational achievement is their friendship.
Featuring 16 original songs by CYNDI LAUPER, a book by HARVEY FIERSTEIN, and direction and choreography by JERRY MITCHELL, this joyous sensation "struts its stuff with sparkle, stilettos and heart!" (Sydney Morning Herald). There's never been a better time to experience KINKY BOOTS, Broadway's "dazzling, sassy and uplifting" (Time Out) smash!
Video preview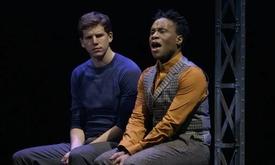 Photo preview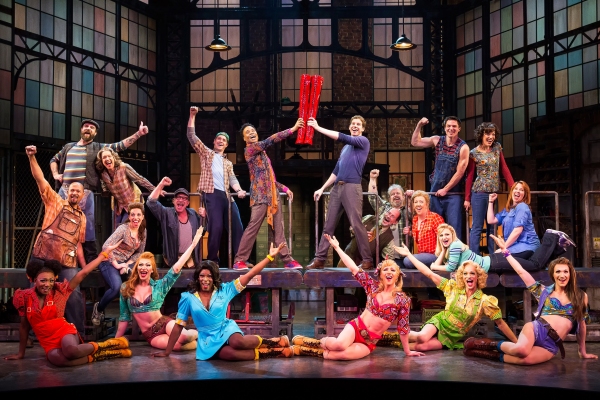 Schedule
Running Time: 2 hours and 20 minutes, with one intermission
Featured Reviews For Kinky Boots
'Kinky Boots' Is the Feel-Good Musical of the Season - Backstage
There's no use putting up a fight with "Kinky Boots." The Broadway adaptation of the hit 2005 Miramax film about a struggling shoe factory in the north of England and the drag queens who help to save it is the feel-good musical of the season. Yes, Harvey Fierstein's funny book is a bit too bald, Cyndi Lauper's catchy songs are more lyrically repetitive than they should be, and director-choreographer Jerry Mitchell slights character and story in favor of splashy production numbers. Still, boasting a powerhouse performance from Billy Porter as Lola, the drag queen who's also a trained boxer, the damn thing works.
'Kinky Boots' is a great fit for Broadway - Chicago Tribune
Lauper, a genuine and necessarily fearless original - happily lassoed for duty on a Great White Way in dire need of a woman with so many melodic hooks in her bag of tricks - has been promoting dance-fueled tolerance for decades. And that distinguished history, judiciously coupled with a book by the famously droll and direct Fierstein, is riveted into the stiletto heels dancing through industrial Britain in this show - a witty, striking and emotionally centered movie-to-musical transfer about a down-at-heel Northampton shoe factory that reinvents itself by making reinforced footwear for hefty drag queens.
Kinky Boots Broadway Cast