Kinky Boots - 2013 - Broadway
KINKY BOOTS is the winner of every major BEST MUSICAL award, including the Tony, the Grammy and London's Olivier Award. Based on true events, this huge-hearted hit tells the story of two people with nothing in common -- or so they think! Charlie is a factory owner struggling to save his family business. Lola is a fabulous entertainer with a wildly exciting idea. With a little compassion and a lot of understanding, this unexpected pair learns to embrace their differences and creates a line of sturdy stilettos unlike any the world has ever seen! But in the end, their most sensational achievement is their friendship.
Featuring 16 original songs by CYNDI LAUPER, a book by HARVEY FIERSTEIN, and direction and choreography by JERRY MITCHELL, this joyous sensation "struts its stuff with sparkle, stilettos and heart!" (Sydney Morning Herald). There's never been a better time to experience KINKY BOOTS, Broadway's "dazzling, sassy and uplifting" (Time Out) smash!
Video preview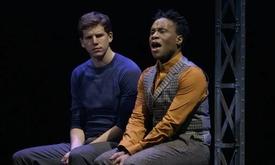 Photo preview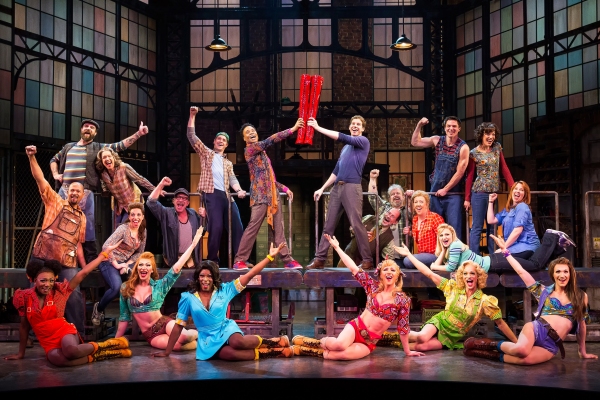 Schedule
Running Time: 2 hours and 20 minutes, with one intermission
Featured Reviews For Kinky Boots
Kinky Boots, Al Hirschfeld Theatre, New York – review - Financial Times
The love stories, as it happens, are among the few disappointing bits in Boots, which has been given tuneful songs by Cyndi Lauper, in her Broadway-composer debut, and infectious direction and choreography by Jerry Mitchell. Central character Charlie Price has inherited his family's shoe factory in Northampton, just at the moment when his girlfriend, Nicola, has whisked him away to London for a more stylish life. As Charlie, Stark Sands is saddled with an odd second-act plot development, but is redeemed with a winning finale.
Kinky Boots – review - The Guardian
We can credit costume designer Gregg Barnes with the boots - they really are luscious. But similar originality evades most of the songs, which, though tuneful enough, fade from the mind as soon as the last note has sounded. A few exceptions are The History of Wrong Guys, a clever girl/dumb choices number milked gleefully by Annaleigh Ashford, and I'm Not My Father's Son, a duet for Sands and Porter. Most of the others, even those that promise well, ultimately come across as generic, accomplishing little in terms of revealing character or driving plot. Certainly there's nothing to rival the poignancy of Time After Time, or even the daffy joy of She Bop. Still, Broadway audiences just wanna have fun, and if it means giving a standing O to a uneven book and score, they'll do it.
Kinky Boots Broadway Cast