Kinky Boots - 2013 - Broadway Tickets, News, Info & More
KINKY BOOTS is the winner of every major BEST MUSICAL award, including the Tony, the Grammy and London's Olivier Award. Based on true events, this huge-hearted hit tells the story of two people with nothing in common -- or so they think! Charlie is a factory owner struggling to save his family business. Lola is a fabulous entertainer with a wildly exciting idea. With a little compassion and a lot of understanding, this unexpected pair learns to embrace their differences and creates a line of sturdy stilettos unlike any the world has ever seen! But in the end, their most sensational achievement is their friendship.
Featuring 16 original songs by CYNDI LAUPER, a book by HARVEY FIERSTEIN, and direction and choreography by JERRY MITCHELL, this joyous sensation "struts its stuff with sparkle, stilettos and heart!" (Sydney Morning Herald). There's never been a better time to experience KINKY BOOTS, Broadway's "dazzling, sassy and uplifting" (Time Out) smash!
Video preview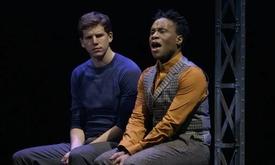 Photo preview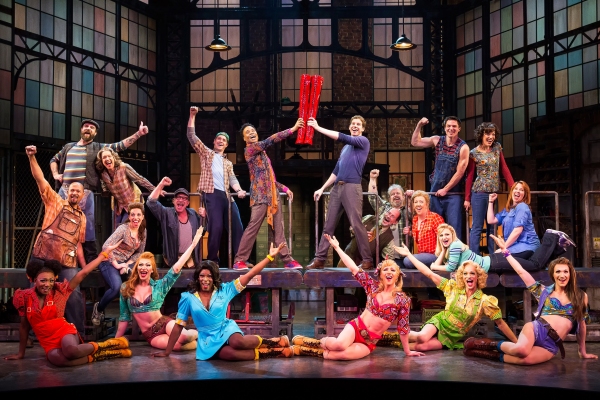 Schedule
Running Time:
2 hours and 20 minutes, with one intermission
Featured Reviews For Kinky Boots
Review: Sweet 'Kinky Boots' an ode to love, - Associated Press
The show that opened Thursday at the Al Hirschfeld Theatre is so full of good will - did you expect anything less from Lauper or Fierstein? - that only a curmudgeon could walk out and not want to hug the crowds in Times Square, even the sketchy ones in cartoon costumes. True, the second half is almost completely unnecessary, the English accents are laughable and the footwear puns are relentless. But who cares? This is a big ol' sweet love story about sons, the families we make and red patent leather...the real star is Porter, who delivers a touching, sassy, nuanced performance, often in 8-inch heels. One character sums up his importance to this show by saying, "Whenever you leave a room, there's always a great big gaping gap." Amen.
Kinky Boots: Theater Review - Hollywood Reporter
Who doesn't love Cyndi Lauper? A proudly idiosyncratic pop priestess since the early '80s, she's always been way more real than her contemporary, Madonna, let alone such 21st century descendants as Lady Gaga and Nicki Minaj. Rocking the thrift-store chic and subjecting her hair to chemical torture, Lauper has made a career out of celebrating her extravagant individuality and everybody else's with the unpretentious chutzpah of a true-blue Queens girl. The fact that her infectious spirit shines through every number in her first Broadway musical score is unquestionably the chief asset of Kinky Boots, helping to elevate the show above its familiar template.
Kinky Boots Broadway Cast