1776 - Broadway
They knew they would make history, but not what history would make of them. Fed up with living under the tyranny of British rule, John Adams attempts to persuade his fellow members of the Continental Congress to vote in favor of American Independence and sign the Declaration. But how much is he willing to compromise in the pursuit of freedom? And who does that freedom belong to? Tony Award winner Diane Paulus directs a new production of this Tony Award-winning musical, reexamining this pivotal moment in American history.
(New York, NY)
229 W. 42nd St.
by Nicole Rosky - April 16, 2020
BroadwayWorld has just learned that the cast has been assembled for Diane Paulus' Broadway-Bound 1776, which just began a Zoom workshop. Exact production dates have not been announced, though the A.R.T. has confirmed that the musical will play as a part of its 2020/21 Season, and Roundabout will bring it to the American Airlines Theatre in Spring 2021.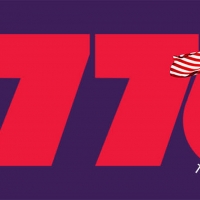 by Alexa Criscitiello - February 18, 2020
a?oe1776a?? is now on sale at the Ahmanson Theatre. Directed by Tony Award winner Diane Paulus and featuring a book by Peter Stone with music and lyrics by Sherman Edwards, a?oe1776a?? will begin a pre-Broadway engagement at the Ahmanson from July 21 through August 23, 2020.